Tempranillo Wine - Everything You Need to Know
When it comes to wine, Tempranillo is the pride of Spain. This versatile, early-ripening grape is one of the world's favorites, coming in as the fourth most widely planted of all wine grape varieties. Although it is bottled on its own, Tempranillo is also often blended with many other grapes, to create bottles from its main growing regions such as Rioja.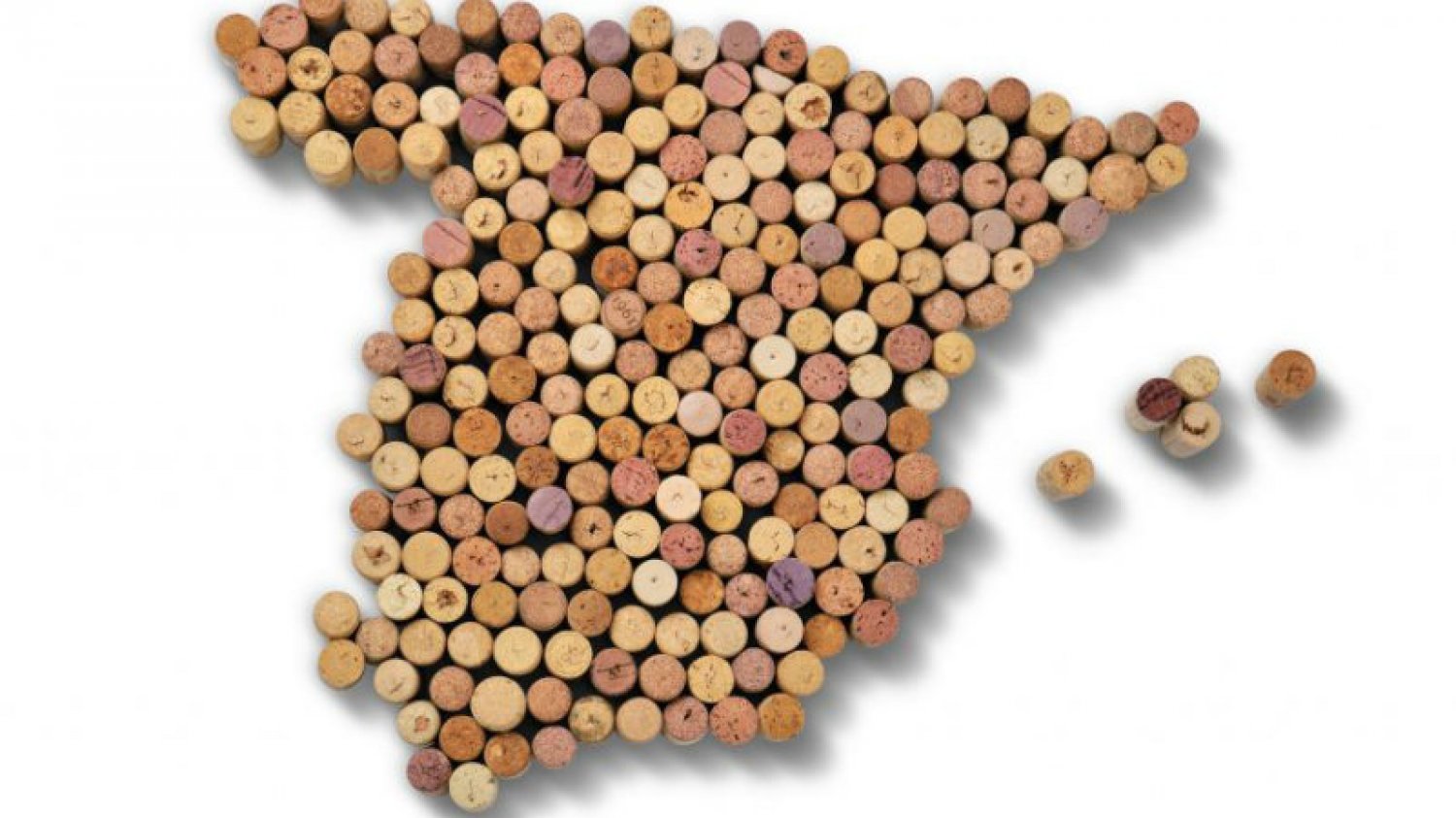 2019-02-06
Tempranillo Explained
The name itself comes from the Spanish word temprano, meaning 'early', a reference that this grape is the first to ripen out of all Spanish varieties. Over 88% of the world's production of Tempranillo grapes come from Spain and the two are synonymous in most wine lovers' brains. With a relatively neutral and natural taste profile, Tempranillo's flavor adapts to being aged over different periods of time or mixed with other grapes such as Grenache and Carignan. When blended with other grapes, Tempranillo can often constitute up to 90% of an overall blend. One of the most well-known wines that often includes Tempranillo grapes is Port.
For the best all-around flavor, with acidity, color and sugar levels, Tempranillo needs cool climates but that still provide heat. For this reason, the grape thrives in Spain's Ribera del Duero, where the high altitude means hot summer days, but temperatures plummet to cool and breezy at night.
Tempranillo Tidbits
If you don't recognize the name Tempranillo, then that's probably because this grape has dozens of other names, depending on where it is grown around the world. Some examples of other names are Tinto Moriz, Aragon, Negra de Mesa, Ull de Liebre, Valdepeñas, and Chinchillana. As you can see, the names are greatly varied.
Spanish Tempranillo is categorized in 4 different ways, depending on the age of the wine. From youngest to oldest these are Vin Joven, Crianza, Reserva, and Gran Reserva. If you purchase a bottle of Vin Joven or Crianza, these are best consumed whilst still young. The older varieties Reserva and Gran Reserva are suitable for aging in a wine cellar.
The second Thursday of November is International Tempranillo Day, so if you didn't already have a good enough excuse to try the many different types of Tempranillo, now you most definitely do.
Tempranillo Taste Profile
When bottled young, Tempranillo has a light, garnet color similar to Pinot Noir and Grenache, while older bottles will have a deeper ruby color similar to Sangiovese and Merlot. Vin Joven and Crianza bottles offer fresh fruity flavors with notes of plum, cherry, fig, and tomato. Older Tempranillo wines inherit the oakiness from their barrel, as well as rich tobacco, dust, leather and smoky flavors for a fuller-bodied experience. Fine Tempranillo wines will balance the combination of earthiness and fruitiness to produce an excellent taste and quality.
Tempranillo Food Pairings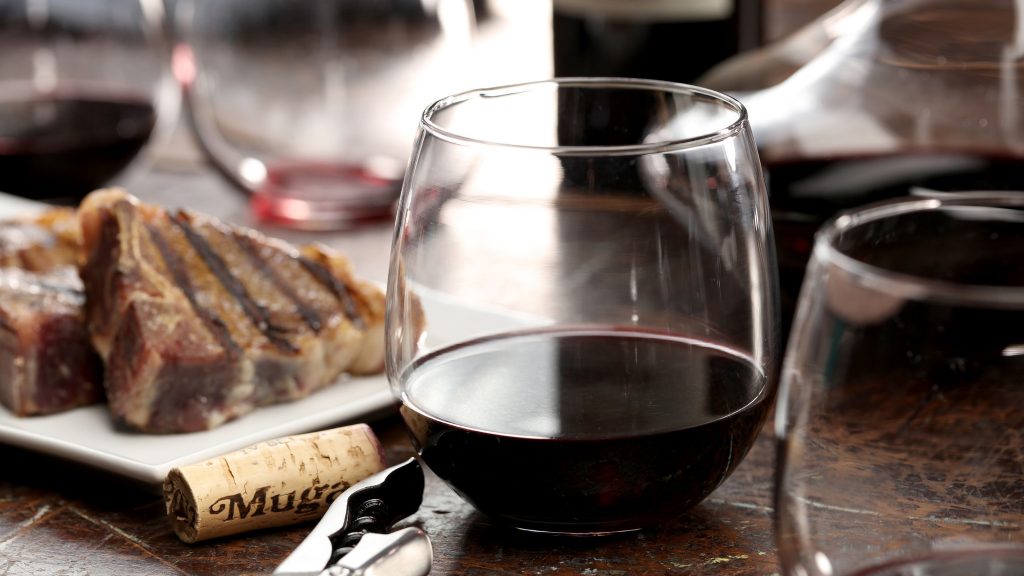 Thanks to its relatively neutral, savory notes, Tempranillo is a fantastic match for a wide range of food dishes and can be easily enjoyed in a number of settings. Its tomato notes pair perfectly with Italian tomato based dishes such as lasagna, pizza, and bolognese. To accompany the smoky, earthy tones in the wine, you can enjoy it alongside a barbecue, where the earthy charcoal flavor of chicken, burgers or vegetables will come to life.
With a young Tempranillo, the fresh fruitier flavors such as plum and cherry can be an excellent accompaniment to spicier Mexican dishes, so think beef or chicken tacos, or burritos and spicy nachos.
If you're searching for something to specifically pair with an older bottle such as Reserva or even Gran Reserva, then we would recommend a high-quality sirloin steak, or succulent lamb chops that bring out the smoky leather, oak, dust and tobacco flavors.
The finest Tempranillo aged wines even have deep chocolate notes, which justify this wine being enjoyed by itself, no food necessary.
Tempranillo Growing Regions
As the world's fourth most planted wine grape, Tempranillo can be found across various continents, producing great wine despite the grape's challenging growing conditions.
Spain
The classic origin of Tempranillo is, of course, Spain, where the grape is believed to have existed for over 2,000 years – dating back to the time of Christ. Rioja and Navarra are one of the most prolific and highly-regarded producers of fine Tempranillo wine and blends, as well as Ribera del Duero, Toro and Cigales from the Castilla-León region. Production spans almost the entirety of the country, as far north as País Vasco, south in Andalucía, west in Galicia and east in Catalunya.
Portugal
With a similar climate to Spain, Tempranillo is also widely grown in Portugal. In Alentejo Central, towards the south of the country, Tempranillo is known as Aragonez and is used in a number of blends to produce a variety of red table wines. In Duoro, Tempranillo is known as Tinta Roriz and is used to make Portugal's famous Port.
USA
In the late 1900s, early 2000s, Tempranillo grapes arrived in California and were planted for the first time under the name of Valdepeñas. Unfortunately, the yield quality was relatively poor due to the type of climate in the growing region, so the grape was mostly used for table blends. Since then, the understanding of how to cultivate the grape has improved and Tempranillo is now used in fine wine blends.
Success has been much easier for Tempranillo in Texas, where the ground is of similar make-up to the earth in Spain, where the grape flourishes.
Australia
Despite only being introduced to the country around 20 years ago, the popularity of Tempranillo in Australia is booming and the grape has been planted across many different wine growing regions. Some areas of note that produce excellent Tempranillo are Adelaide Hills, McLaren Vale, and Heathcote in the south of the country. As an early-ripening grape, Tempranillo does exceptionally well in Australia as it is ready for harvest during the more agreeable months, and avoids the scorching hot summers which can destroy vintages.
Argentina
The Mendoza and San Juan regions in Argentina provide some of the best wine-growing conditions and are highly favorable to Spanish grapes, thanks to the similar climate. Mendoza produces around 60% of Argentina's total wine production and of this, Tempranillo is the third most popular grape variety.
Article provided by https://ilovewine.com - click here to read original article.
Back