Destinations for active tourism
Today we present you the best places in the North of Spain for your activity filled holidays.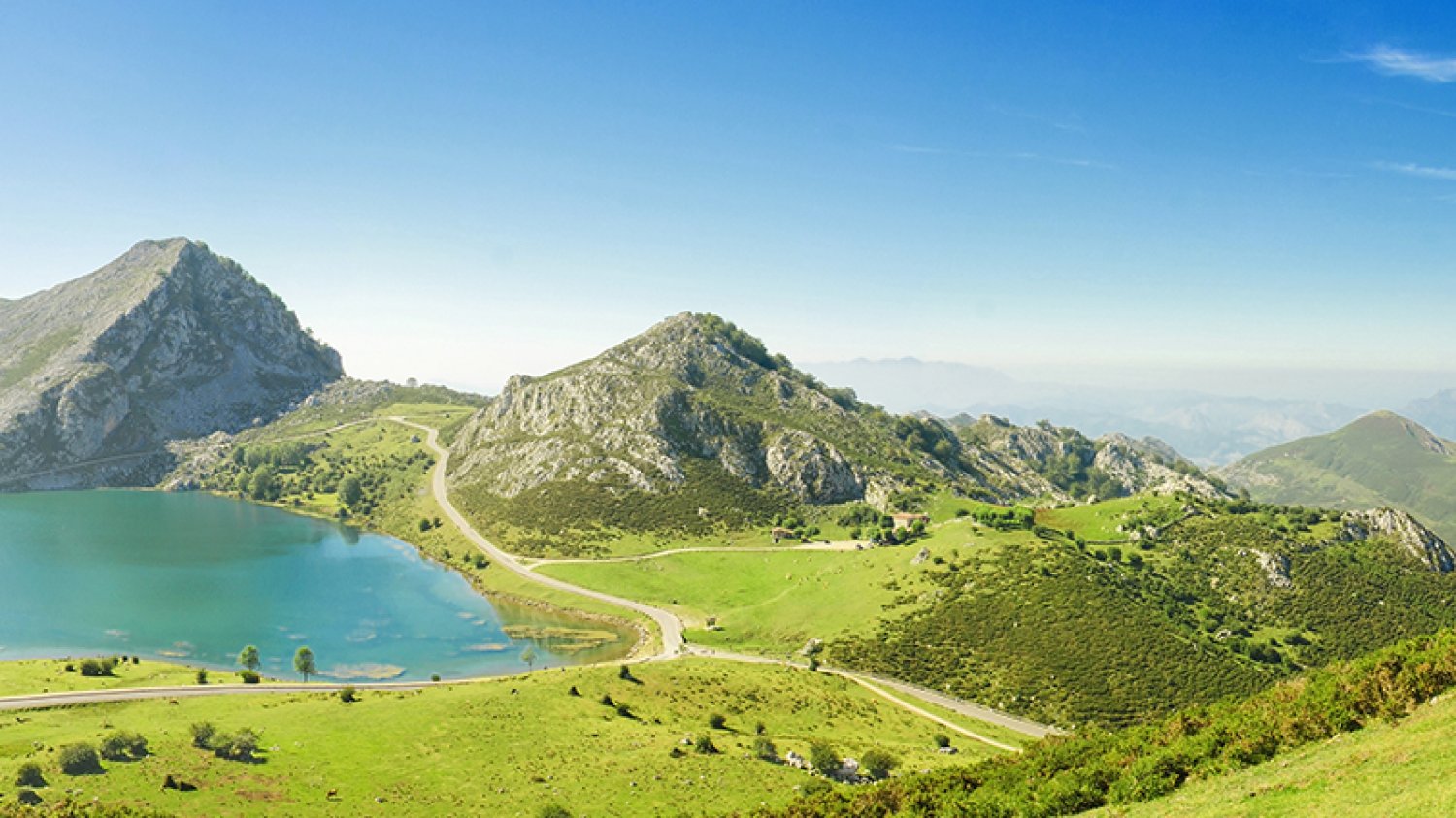 2023-01-24
Many say that holidays are for doing absolutely nothing. At most, stretching out on the beach or hanging out at the pool ... which is very good, but today we are committed to showing you another option for spending a few days in a new environment where movement is a fundamental part of your experience.
It's very possible you are tired of your holidays following the same pattern as always, or you might want to combine hotel, sun and beach days with a number of outdoor activities and a little adventure. If so, you are in luck! Active tourism is booming because it responds to the needs of many people to fill their leisure time with sports activities that make your vacation something truly different and exciting. (If you are still not convinced read this article on the reasons why you should choose an activity filled vacation).
The North of Spain is the perfect scenario for active tourism thanks to the great variety of landscapes it has, from its countless coasts to its imposing mountains. It's like a perfect cocktail in which you rest while you get fit and have a great time with family or friends.
Discover the best destinations in the North of Spain for active tourism and the most popular activities. Come on, let's go!
GALICIA:
Galicia is much more than The Way of St. James - El Camino de Santiago. That is, of course, the best-known option, but there are many more. You can enjoy Galicia for what it offers; its centuries-old forests, villages full of magic and spectacular natural landscapes of sea and mountains.
Some of the activities to practice in Galicia are hiking to Santiago, as we have already said, and kayaking by sea. Spain is More offers a guided trip from O Grove to Santiago. On this trip, which lasts 7 days, you will go kayaking through one of the most beautiful areas of Galicia, exercising while doing a sport, and you will be accompanied by an expert kayak guide who is also a chef and will make sure that all your meals are delicious. What a perfect combination of pleasure and adventure.
ASTURIAS:
Asturias is an unequalled natural paradise and is an essential part of the impressive green area of Spain. Asturias is the perfect scenario to carry out the different activities of active tourism since its landscape is full of mountainous regions and beautiful coasts. It has no less than 6 Biosphere Reserves recognised by UNESCO and its coasts, bathed by the Cantabrian Sea, are a challenge for the most adventurous tourists. Surfing, hiking, rafting, canoeing ... in Asturias you will find everything you are looking for in your getaway adventure.
CANTABRIA:
The route through the green area of Spain has another mandatory stop in Cantabria. This northern region, sheltered by the majestic Picos de Europa, bathed by the Cantabrian Sea with its 220 kilometers of coastline and its more than 90 beaches is one of a kind in this Green region of Spain. It is a gift for those seeking an unforgettable experience. Active tourism allows you to interact with the sea, mountains, landscapes of inestimable beauty and a great historical and cultural heritage.
Some of the activities you can do here are walking along the Camino de Santiago del Norte and also in such an enviable environment hiking through the Picos de Europa. Another of the region's star activities is surfing. Since the Cantabrian Sea offers great waves most of the year, Cantabria is a pioneer in the practice and promotion of this sport. The love for surfing is enormous in the region and that translates into a large number of schools and companies dedicated to this activity.
With the Picos de Europa in the background and a coast full of majestic cliffs, it is not surprising that climbing is an essential part of your active tourism getaway in Cantabria. Here you can find many options, both traditional and sports climbing. In addition, Cantabria is the only place in the Green region of Spain where you can find 6 railways.
Finally, Cantabria is generally considered one of the places in Spain where the term speleology was introduced earlier as a science dedicated to the study of caves and their content. In this autonomous community there are more than 6,500 caves.
BASQUE COUNTRY:
Guipuzcoa, in the Basque Country, is another paradise on the green coast of our country. Trails of coast and mountain cross one another ... and here trail-running is king. The hiking options are many. El Camino de Santiago de la Norte passes through here, and in the mountains, there are also routes for all levels. Cyclists, both road bike lovers and those who like BTT will feel at home here. Spain is More is currently working on a bike route for the 2019 season; we will keep you informed as soon as it is ready so that you are the first to try it.
ARAGON:
In addition to the uniqueness of its people and its cultural wealth, Huesca is a remarkable region when talking about active tourism. Here you will find natural landscapes of incredible beauty at the foot of the Pyrenees and many options for outdoor activities. Its peculiar landscapes You will experience an experience in nature unparalleled to any other. Mountain biking, kayaking, canyoning, hiking ... You choose!
Spain is More, is working in this destination and next season you will have new and different active tourism trips from which you can choose to enjoy this area.
CASTILLA LEON:
The province of León, in Castilla y León, has plenty of mountains and plains where you can practice outdoor leisure and adventure activities. Throughout this territory it's possible to practice sports such as hiking, mountaineering, or mountain biking in the Picos de Europa, an offer that attracts more and more visitors from all over Spain.
The geomorphology of León makes it a key point to practice climbing and encountering every level difficulty. The Picos de Europa provide us with ideal places to start our ascents through their peaks.
There are also multiple options for canyoning in this land and Spain is More with its route of challenges includes a speleobarranquismo activity that will delight every adventurer.
In addition to these destinations we've proposed, if you are interested in a multi-adventure trip, Spain is More has the perfect trip for you: An adventure trip with different challenges! All the challenges are customised and adapted to your tastes.
Come this summer to "get active" in the North of Spain!
Back