Mountainbike Tourism
The seductive benefits of riding a bike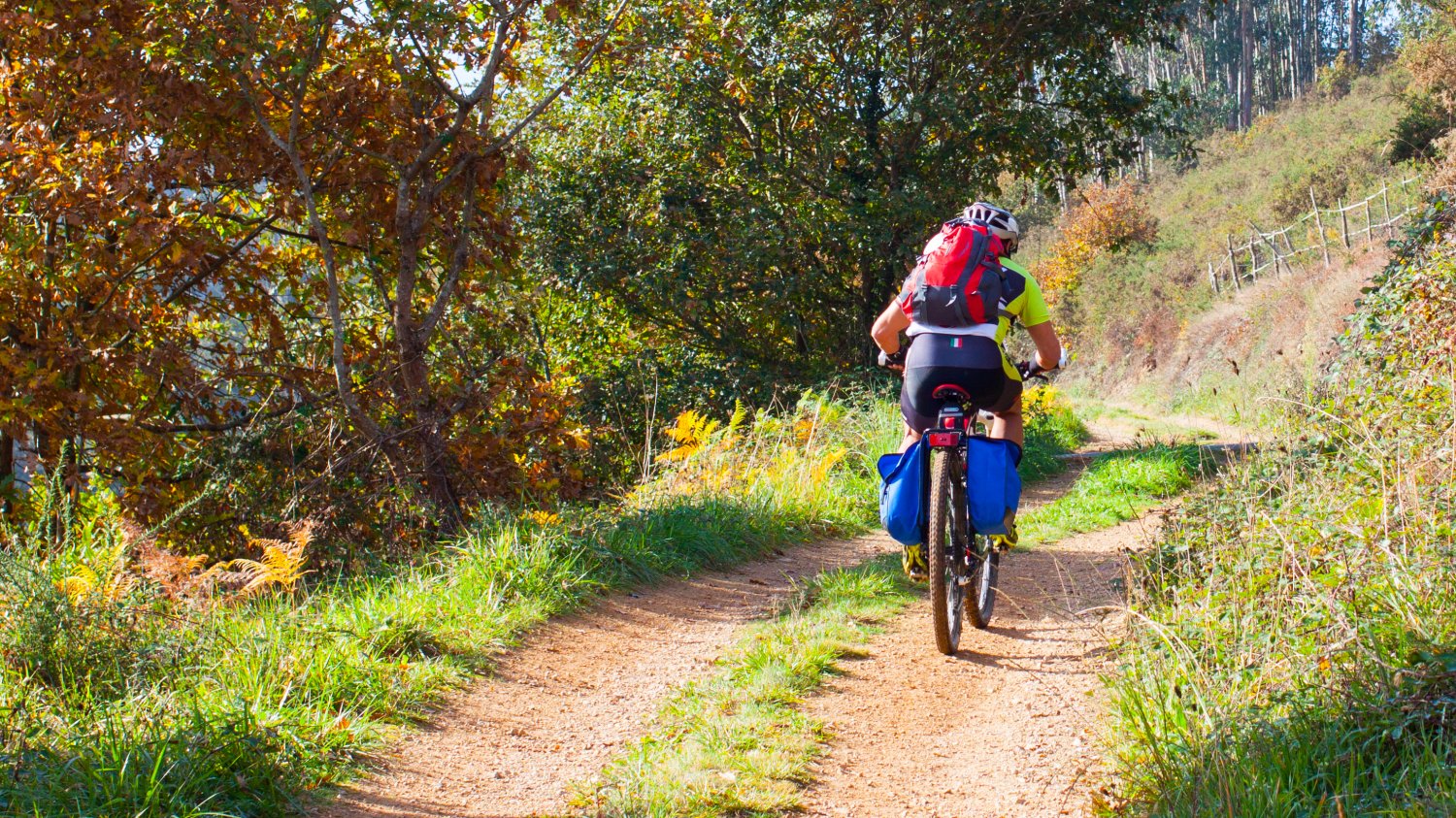 2023-03-03
You may have read our blog post Reasons to take an active holiday and the best destinations for this type of travel. Today we continue with cycling tourism and the benefits of cycling on your next trip to Spain.
What does cycling tourism mean?
"Cycling tourism is a way of traveling that allows you to get to know and enjoy new places with the bicycle as the only means of transport"
Cycling allows you to connect with the locals, experience their way of life, travel through fairytale landscapes and taste the delicacies of the area - cheaply and at your own pace. In addition, "traveling responsibly" is very important these days and something that is at the top of many people's bucket list. In short, the bicycle allows you to experience the destination in a way that no other means of transport can.
The vast majority of us have fond cycling memories. Maybe from childhood, learning to ride a bike with friends, summer, camping, swimming...
Cycling is both fun and healthy! Below are a number of benefits of holidaying in the saddle.
1) YOU STAY IN FORM
Going on holiday by bicycle does not mean cycling hundreds of kilometers or climbing the highest mountain peak along winding mountain roads. It only takes a short bike ride a day before the health benefits are felt. You get more stamina, your muscles/joints are strengthened, you train your balance and much more - all in a gentle way.
2) YOUR HEART
Many studies show that cycling reduces the risk of a heart attack.
3) IT'S GOOD FOR YOUR MIND
Cycling is also good for a healthy mind. Exercise releases endorphins that fight anxiety, stress and bad mood.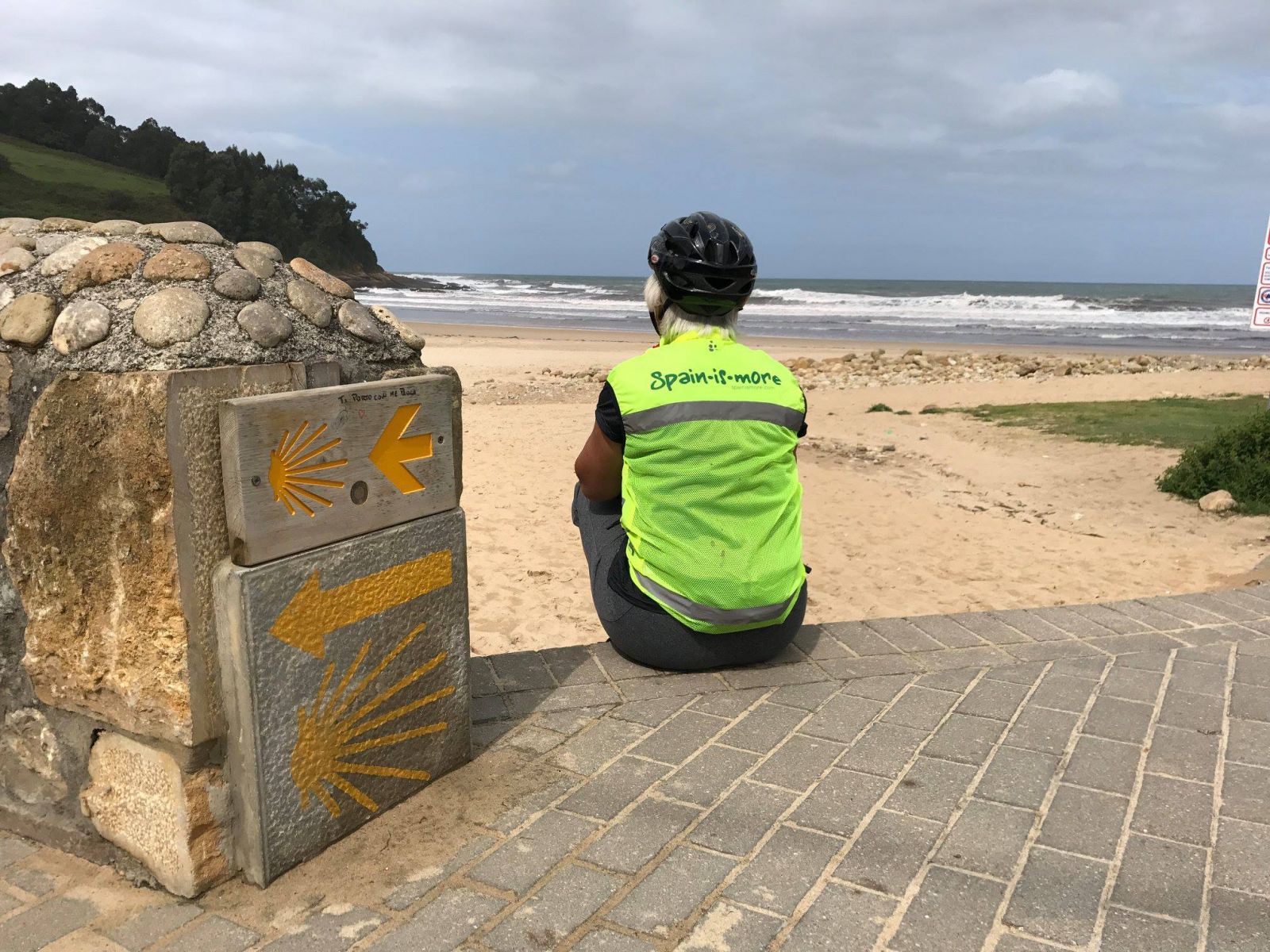 4) STRONG IMMUNE DEFENSE
Cycling helps strengthen the immune system by increasing blood pressure and oxygenation of the blood.
5) A PERFECT RHYTHM IN WHICH ONE CAN EXPERIENCE A LOT
It can be too slow on foot and too fast by car. While cycling you cover tens of kilometers per day and at the same time experience the Spanish environment at your own pace. Stop where it wants. In northern Spain you often cycle through beautiful nature, breathe in the fresh air and stop in small villages where the locals are happy to tell you a funny story from the region.
6) MAXIMUM FLEXIBILITY DURING THE TRIP
When you ride a bike, you are in complete control. It's up to you if you want to change the route, take a detour or make it easier/harder. You can quickly adapt to all possible situations. Choose when you rest and where you eat. There is no rush, enjoy and relax.
7) A PERSONAL JOURNEY
Cycling is celebrating a holiday in a personal way where you can "connect" with the destination. It's easier to talk to the locals, who will undoubtedly give you tips on restaurants and places to visit. These small personal encounters will take your vacation to a whole new level.
8) SUSTAINABLE TRAVEL
In many cases, cycling means sustainable travel. You rent bicycles from local entrepreneurs, travel around yourself, spend the night in family pensions and eat in local restaurants. All of this, of course, benefits the places you travel.
Spain is More has been offering cycling tours on the Camino de Santiago for several years and that is why we are supplementing the offer.
At the same time, we are very proud of our new mountain bike tour through the Picos de Europa National Park. An ideal tour for cycling enthusiasts who love adventure in an environment of rugged beauty. Follow us on social media and subscribe to our newsletter for the latest news! (bottom left of the page)
Back