Picos de Europa: The big unknown.
Picos de Europa is a protected natural area of the highest qualification, the first National Park in Spain, consists of three mountain ranges that extend over Cantabria, León and Asturias.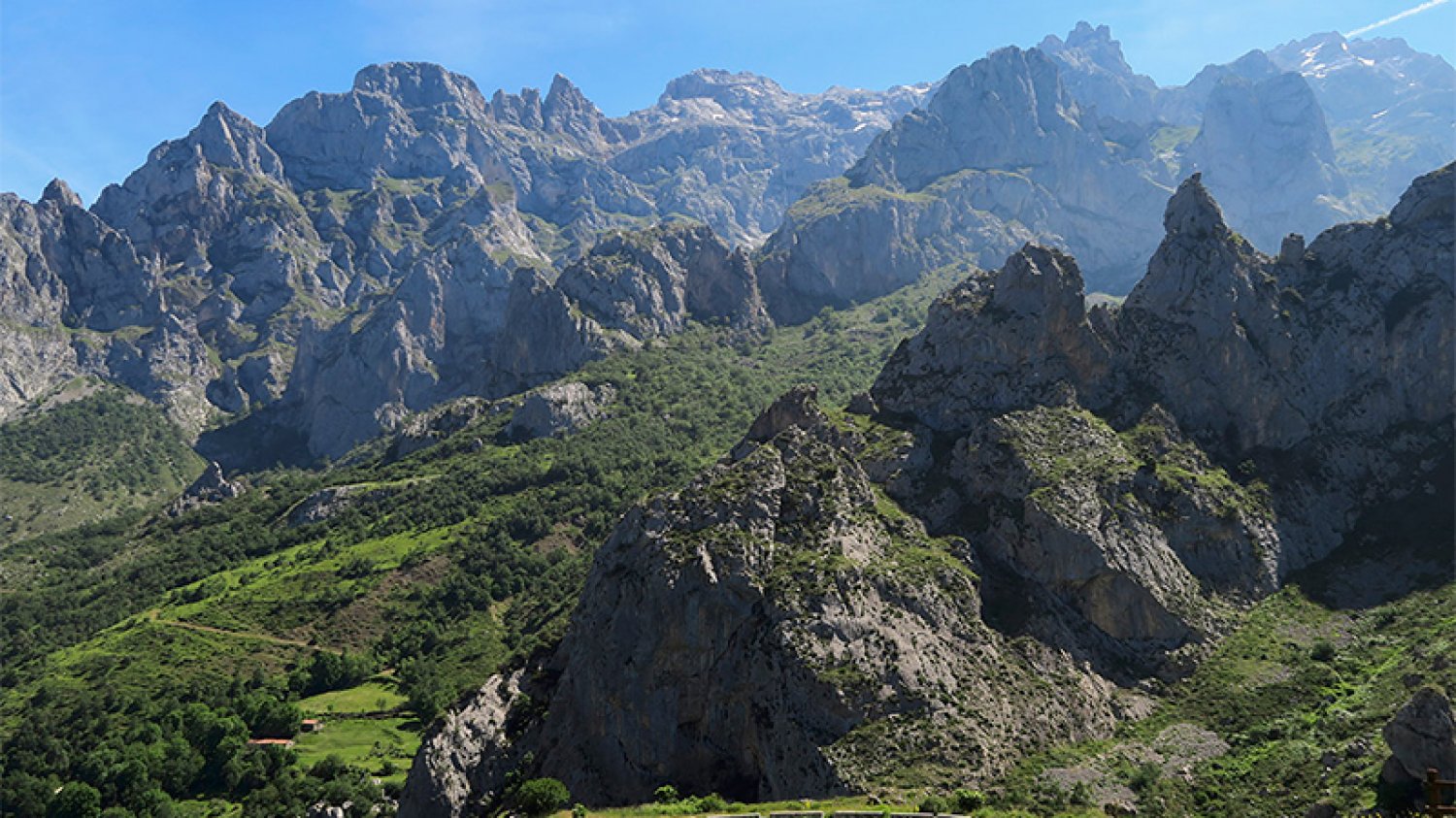 2018-05-25
Picos de Europa
It was the first natural reserve in Spain to be declared a National Park (1918), and it is no surprise: its beauty is dazzling.
If there is something that characterizes the Picos de Europa, it is the proximity of the sea in the Northern part of the natural park, which is barely 15 km from the coast. The Picos de Europa are formed by three mountain ranges stretching through Cantabria, Castile and León and Asturias.
The surface of Picos de Europa is not too big compared to other mountain ranges, because it reaches just 550 square kilometers and still has 14 peaks of over 2,600 meters high, another 40 over 2500 meters and almost 250 of more than 2,000 meters, which gives us an idea of its spectacular character.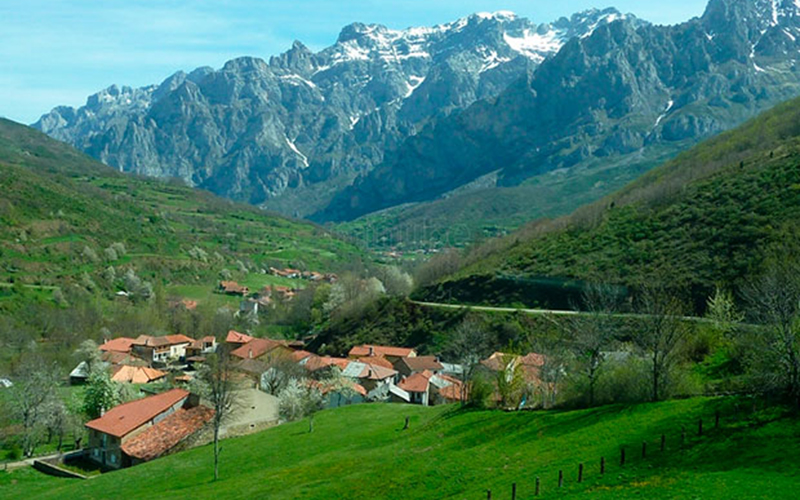 In this botanical beauty we also find an endless number of small towns with narrow streets where time seems to have stood still, as well as an irresistible gastronomy.
The diversity of landscapes, traditions and locals that can be found on this small territory make the region a landscape of contrasts.
In this article we are going to focus on the part of Picos de Europa in León, because this area is relatively unknown.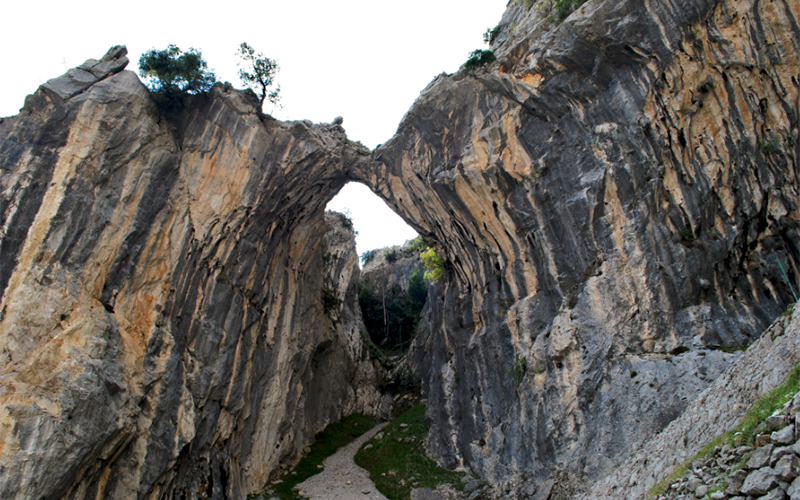 The Picos de Europa in Leon are much less known than those of Cantabria and Asturias, but they have no less beauty, making them even more attractive to visit!
Visit the Picos de Europa in León and marvel at its spectacular and breathtaking landscapes, immerse yourself in nature and enjoy the peace and pure air you breathe in this authentic natural wonder.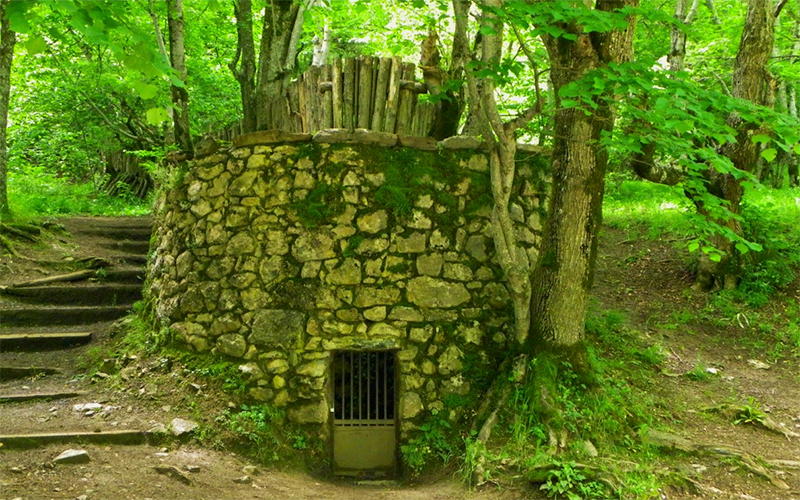 Here we give 5 indispensable ideas to enjoy in the Picos de Europa in the province of León:
LA RUTA DEL CARES
It is certainly the best way to really enjoy the complete Picos de Europa, this is a path carved out of limestone, surrounded by mountains of more than 2,000 meters and with the river that accompanies you on your walk. It is a long and demanding course of 21 kilometers. The beauty is so spectacular that it is considered one of the best hiking trails in Europe.
PANAROMA IN PANDERRUEDAS
This view of Picos de Europa is breathtaking! From the vantage point you will have an impressive view of the Picos de Europa that can bring out the inner photographer in everyone.
EL CHORCO DE LOS LOBOS
Here you can visit something unique: a trap that was once used to catch the wolves in many Valdeón valleys. For the capture of the wolf a few wells were created, called "chorcos", in which the wolves were lured so that they fell within. Nowadays the wolves are protected and the chorcos are no longer in use, but it is worthwhile to visit them.
RIAÑO
Nowadays you only see the new city of Riaño. The old city was demolished for the construction of a large reservoir. The city is beautifully surrounded by a huge lake.
VALLE DE VALDEÓN
Finally, we recommend that you visit the 8 cities that make up the Valdeón Valley. Each of them invites you to relax, to walk, to enjoy the view and the fresh air and of course to taste the local cuisine.
We hope that this post has given you the wish to visit the Picos de Europa of León, a miracle that you should not miss.
One of the best ways to get to know this part is, for those who love mountain biking is to take a bike ride through this area. Enjoy nature, gastronomy and people at your fingertips. Do not miss it!
If the bike is not for you, you can experience Picos de Europa on this individual walking tour. During the trip the absolutely beautiful and most authentic villages of the mountain range are visited.
Do you have questions? Or do you want to receive a quote? contact us here!
Back