5 reasons to walk the Camino Lebaniego.
Fecha: 2018-06-06
Do you know the pilgrimage route 'Camino Lebaniego' that goes from the Bay of Biscay to the national park Picos de Europa in Cantabria? Not? Then this article is for you - we also give you 5 reasons why you should go check it out before everyone else does.
Beautiful nature
Camino Lebaniego is perhaps the most beautiful of all Camino's - on this route the environment changes over a relatively short distance. The starting point is at the beautiful sandy beaches of the Northern Coast, then you walk along rivers with small waterfalls, over green hills to the dramatic mountains. Click here to read more about the nature.
More than a regular camino walk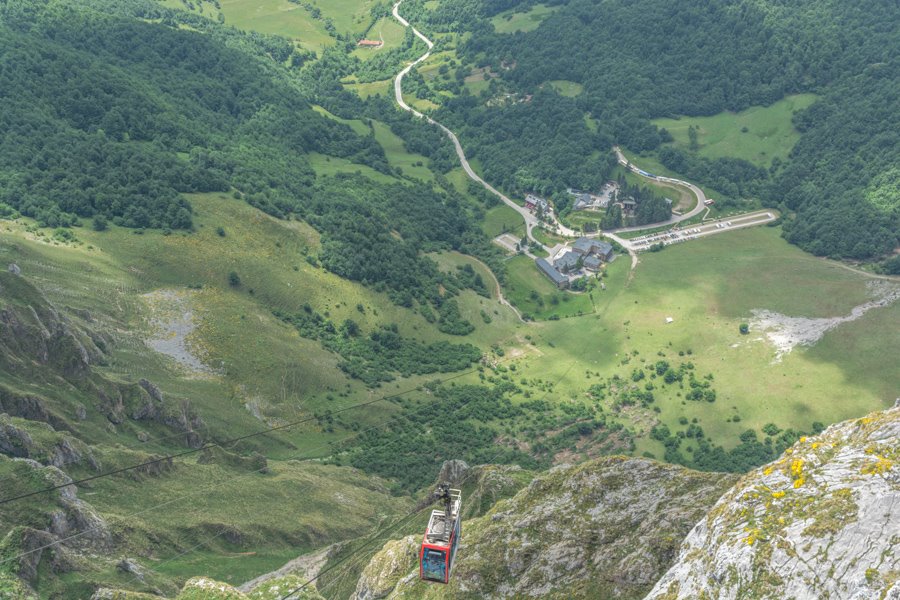 Camino Lebaniego is perfect for anyone who wants to walk the Camino, but at the same time wants to experience something more. During our trip you will walk along this beautiful pilgrim path and experience the mountains of Picos de Europa. Along the way you can do many fun activities that can not be found on other Camino routes. Enjoy picturesque towns such as Lebeña, Potes, Mogrovejo, etc. And stay several nights in lively cities such as Bilbao / Santander, where you can visit the Guggenheim Museum and enjoy beautiful sandy beaches.
An undiscovered and hidden camino

Mens Camino Frances (den franske rute) er blevet mere og mere populær, især i sommermånederne, er Camino Lebaniego stadig næsten uudforsket. Her kan du gå en hel dag uden at møde en eneste pilgrim! De eneste lyde, der høres er fuglekvidder og lejlighedsvis en "Muuu" fra køerne.
Fleksibel og varieret rute med kort rejseperiode

Mange mennesker har ikke fri til en længere ferie og Camino Libeniego er perfekt til dem som har 1 uge til disposition. Camino Lebaniego tager 6 vandredage, og derefter kan du få yderligere to dage med vidunderlige oplevelser i Picos de Europa. Desuden er det nemt at blive et par ekstra overnatninger i Potes, Bilbao eller Santander. Perfekt til alle, der kun har en uge til rådighed for hans eller hendes Camino.
Usædvanligt god mad
Det er ingen hemmelighed, at cantabriske retter er blandt de bedste i Spanien. På Camino Lebaniego-ruten er der flere restauranter / barer, hvor man kan nyde lokale delikatesser. Klik her og læsmere om de retter, du ikke bør gå glip af.
Oplev Camino Lebaniego før alle andre gør det. Klik her for at læse mere om vores Camino Lebaniego tur. Udfyld denne kontaktformular, og vi returnerer med et tilbud efter dine ønsker. ¡Buen Camino Lebaniego!