Spanish Wine Trails: Rioja and Ribera del Duero
Spanish wineries are entertaining places where tours are regular and decent tastings guaranteed. Spain's top red-wine regions are ripe for lazy days of strolling and sampling.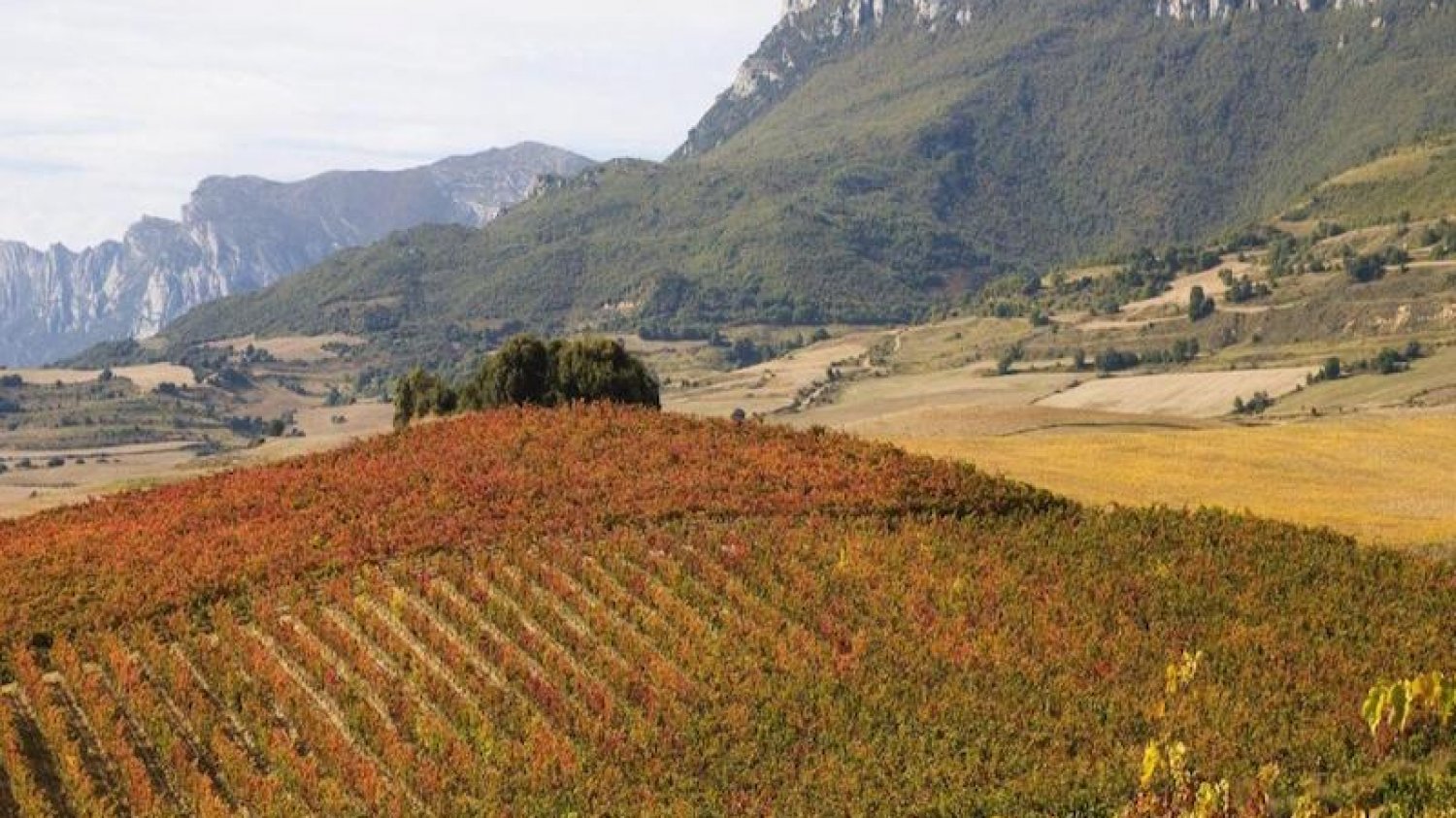 2016-11-03
Visiting a Spanish winery was once an experts-only affair. After making an appointment you would then be shown around, probably by the managing director, for several hours. If you said at the end "I'll take three of the white", they would ask "pallets or containers?" Meanwhile in bars, it was either tinto or blanco with maybe a rosé for the summer heat-haze.
The new ways of Spanish wine
Things have changed. New wine regions have popped up overnight like mushrooms all across the country. There is a buzzing, engaged interest in wine that never existed when it was like bread: part of the meal but not worth further thought.
Spanish bodegas have reacted to this surge in enthusiasm. As well as hiring innovative winemakers, employing modern techniques and experimenting with varietals never seen this side of the Pyrenees, they have also invested in making their wineries entertaining places to visit. Imaginative architects are housing exciting wines in inspiring buildings, tours are regular events and decent tastings guaranteed. Great news, because Spain's top two red-wine regions, Rioja and Ribera del Duero, are dotted with hilltop villages ripe for lazy days of strolling and sampling.

Around Laguardia, starring Calatrava, Gehry and Eusebio
Laguardia, in the Rioja Alavesa, is perhaps most beautiful town of all. The Basque hills drop off spectacularly to the scorching central plains, while the narrow medieval streets of this fortified settlement run over catacombed warrens of ancient wineries, and outside the walls spread newer ones. Ysios winery's undulating metal lines echo its sierra backdrop; nearby Marqués de Riscal has a flamboyant visitor centre and hotel designed by Frank Gehry. The titanium ribbons recall his Guggenheim Museum in Bilbao while reflecting the region's earthy, winey hues.

Not that tradition has been jettisoned. Riscal's Cabernet-infused reds are as tempting as ever; while in one of Laguardia's underground chambers, simple, likeable winesare made using traditional micro-winery methods. Eusebio Santamaría, the owner, does not spit. "I don't care what they tell you in posh tastings; you don't know a wine until you know what it feels like going down your throat."

Briones and Haro
Across the Rioja, ambitious projects have had striking results. Wine museums can be hit-or-miss affairs, but the impressive effort of Dinastía Vivanco in Briones is eclectic enough to keep things interesting and deep enough to satisfy any aficionado. The museum at nearby Haro is drier, but gets its facts straight. Haro's noble old centre has wineries within walking distance and taverns where a Riojan bean stew and a bottle of red feel like utter contentment. The Muga bodega is unashamedly do-it-the-way-granddad-did and is intriguing to visit, with barrel-making and hand-separation of the eggwhite (to filter out impurities) still going on.

Ribera del Duero
Running along the Duero river through Castilian heartlands, this zone, redolent with aromas of baked lamb, has also changed fast. One of Spain's premium wineries, Vega Siciliahas operated here forever, but it is only relatively recently that the full potential of the Ribera's fruity, complex, elegant reds has been realized.

At Abadía Retuerta, an efficient modern winery complements a Romanesque abbey. Even their cheaper wines here bring sage nods of appreciation from aficionados and quaffers alike, and their top ranges are heaven. Nearby Arzuaga is one of the flagship Ribera reds; an elegant new hotel and restaurant complex here recall ecclesiastical architecture, with deer-grazed grounds running down to the river. Drop by Peñafiel for a look at the views from its castle, now an interesting wine museum, but the delights of an evening stroll in a village like Roa or Peñaranda make overnighting there a better option.
Back