Pedaling the Peaks of Europe
Spain is More, has set up a new adventure in the Picos de Europa National Park with five stages in which you can live out a wild and gastronomically delicious experience.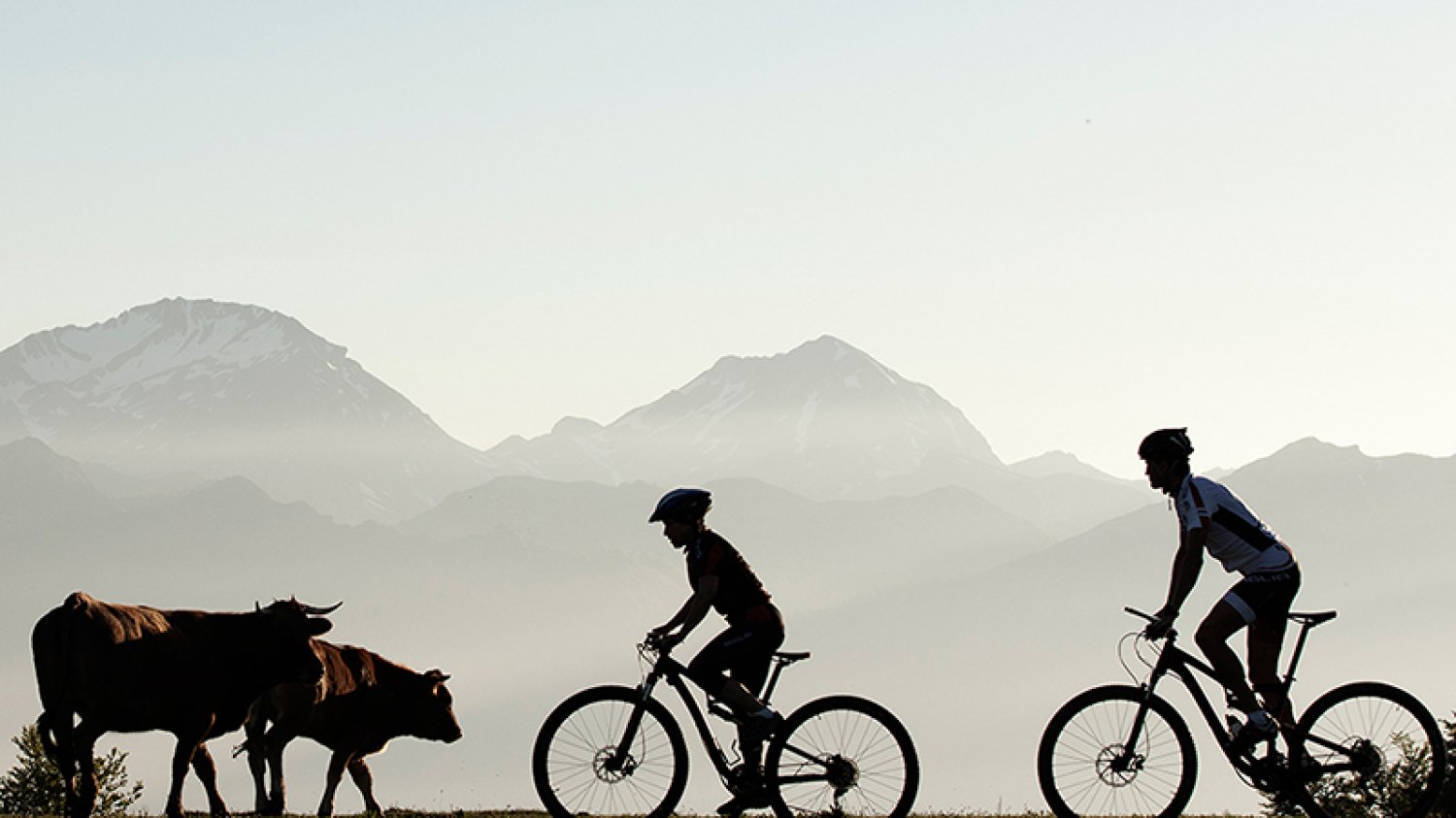 2018-05-30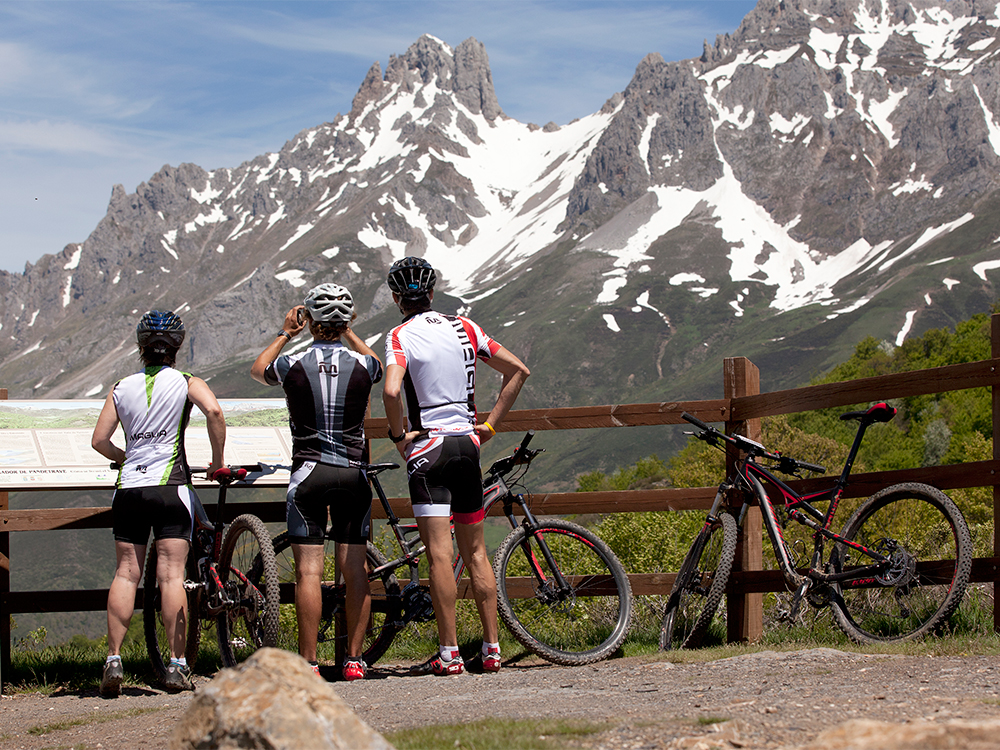 Sports, cuisine and nature all come together as you discover the wildest side of the Picos de Europa on bicycle. ​​The Cantabrian Mountains are the rugged site where "Spain is More" has decided to develop its newest proposal.
In collaboration with the specialized local company, 'Pedales de León', they will launch their own package with which to live out a truly wild experience. Your mountain bike will be the means by which you discover places, even those unknown to the people of the area, the locals, such as the Sanctuary of the Virgin of the Velilla. It's a way of opening this National Park up to the rest of the world, unfamiliar with this unparalleled natural jewel in Spain.
The stages are approximately 45 kilometers in areas that are truly wild, surprisingly untouched by visitors. For this reason, it is possible to do it with your own bicycle or one you can rent. Transportation is not a concern since Spain is More is responsible for organizing the entire trip from the moment you leave your front door.
Picos de Europa is the ideal location for adventure, accompanied by the purest and most native cuisine. With a self-guide book through the different stages, recommendations for restaurants and ways to savour the best flavours of this mountain region are guaranteed. Not only will you discover one of the seven Leones Biospere Reserves, but also the typical products that have made León the Capital of Spanish Gastronomy, 2018.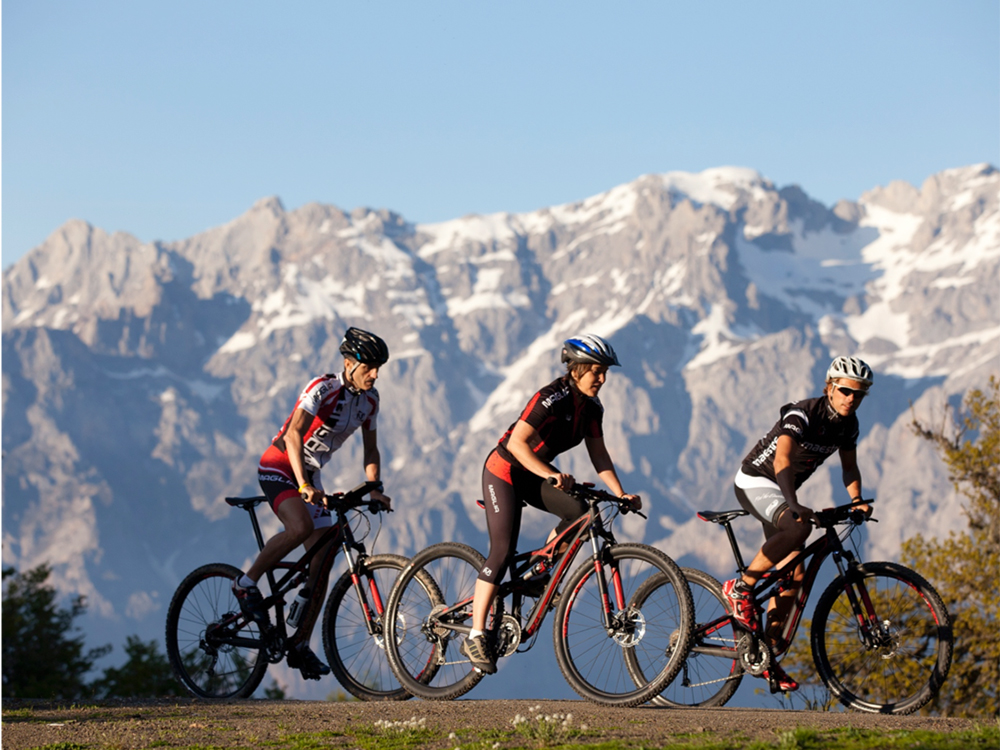 A trip through nature, combined with the capital of León's history and culture, a package starting and ending in León, in order to enjoy its historical monuments, tapas, restaurants and wines.
Seven days total with a full experience: arrival in León on the first day, the next day the start of the five-day route and then, return to León to spend the last night.
5 stages
Cistierna - Crémenes
Crémenes - Oseja de Sajambre
Oseja de Sajambre - Boca de Huérgano
Boca de Huérgano - The Mata de Monteagudo (Shrine of the Virgen de la Velilla)
La Mata - Cistierna with a taxi back to León to spend the rest of the day in the capital
Read the article here.
BOOK this trip here.
Back