Pilgrims of León: Lea from Canada
(#POL) Today we have a story of a pilgrim that underestimated the Camino before arriving here.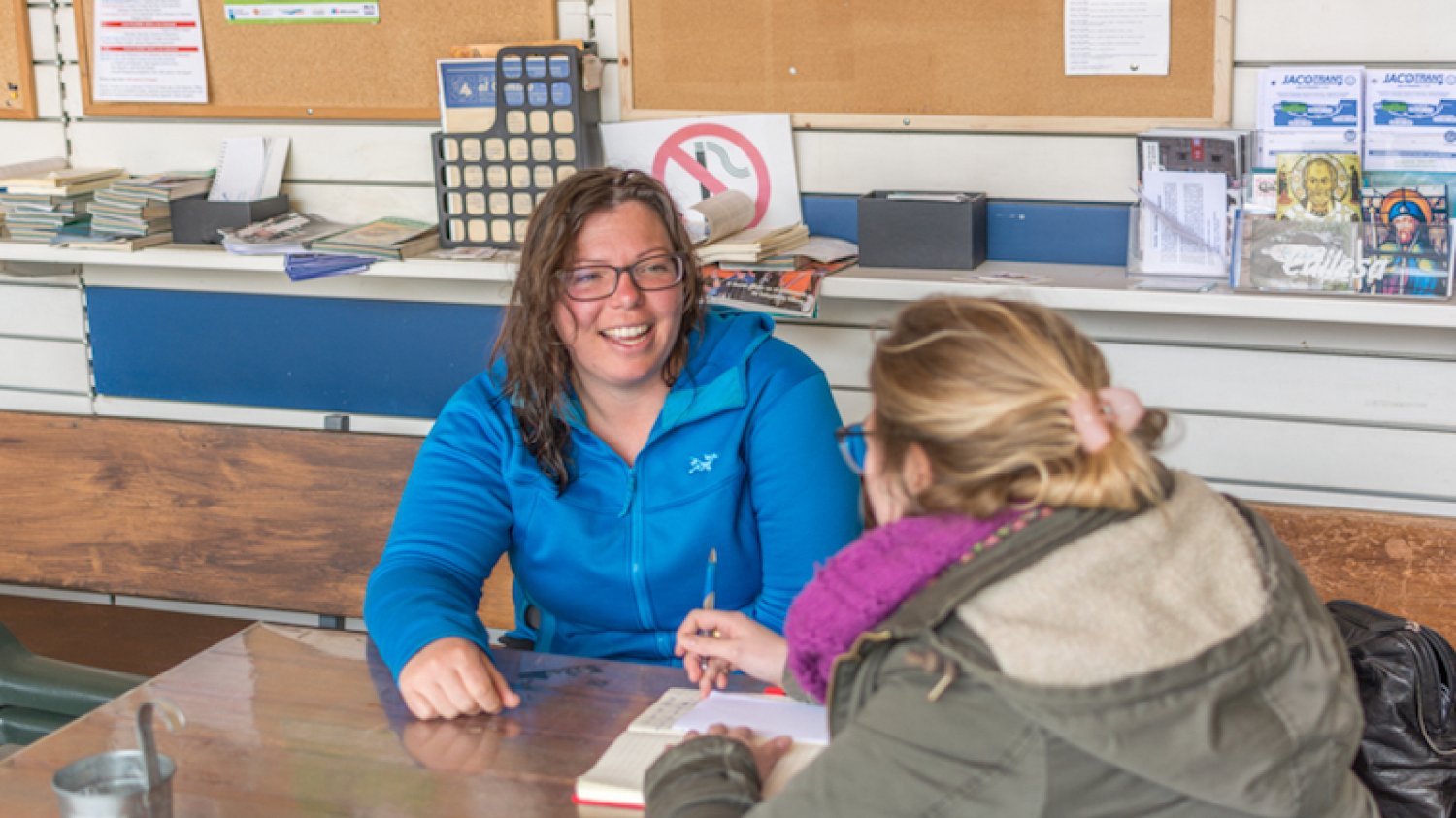 2018-03-20
How has your Camino been so far?
It has been great the last 10 days but before that it was really hard. I had a lot of injuries and pains in my body. I started walking in Saint-Jean-pied-de-Port on the 20 th of February. There was like 4 centimeters of snow. It was kind of hard.
How much preparation did you do for the Camino?
Well I was still working when I was preparing so I did around 7 or 8 km per day.
Do you ever listen to audiobooks or podcasts while walking?
Yes, I like to listen to podcasts and they help me to keep on walking a good pace.
When did this idea of doing the Camino come to mind?
A friend did this 4 or 5 years ago. And it seemed not so much of a challenge because we are used to a lot harder hikes in Canada where you have to pack a lot more gear to go from one cabin to the other. But I underestimated the challenge on the camino a bit because the distances here are a lot longer.
What most surprised you about the Camino?
I didn't expect it to be so beautiful here. I read a blog about how there are places where there is not so much nature and ugly parts but the villages and the mountains here, it's all been very nice! I also didn't know that there would be 'serious' trails like for example the part in the Pyrenees from Saint-Jean-pied-de-port to Roncesvalles.
How is your experience with the Spanish people on the Camino?
I worked with Spanish people before and I knew about general things like; the Spanish like wine and siestas. But I was very surprised how welcoming and nice people are here. Cars honk at the pilgrims and today there was a guy yelling from his balcony: Buen Camino! I also know a little bit of Spanish to be able to order a coffee or something.
How did you pack for your Camino?
I actually packed too much, I brought sandals and boots for example but I realized in Burgos that I didn't need them. Now I am walking with tracking shoes.
Will this experience change you?
Well, I am used to hiking. I am always amazed with my body's strength, we are physically able to do incredible things.
Do you have tips for pilgrims?
Yes, give yourself the time to submerge yourself on the Camino. You can do some sightseeing and just don't rush through it. Also, make sure to pack light!
Are you also going to implement this minimalist lifestyle in your daily life?
Yes, I would like to get rid of a lot of stuff when I get back home.
Thank you so much, Lea. We wish you a "Buen Camino"! Read more about the Camino and find your way to the Cathedral in Santiago de Compostela.
Back