Summer lovin' in San Sebastián
It is easy to fall for San Sebastián (Donostia in Basque). This city is everything that grimy Bilbao is not: svelte and flirtatious by night, charming and well mannered by day.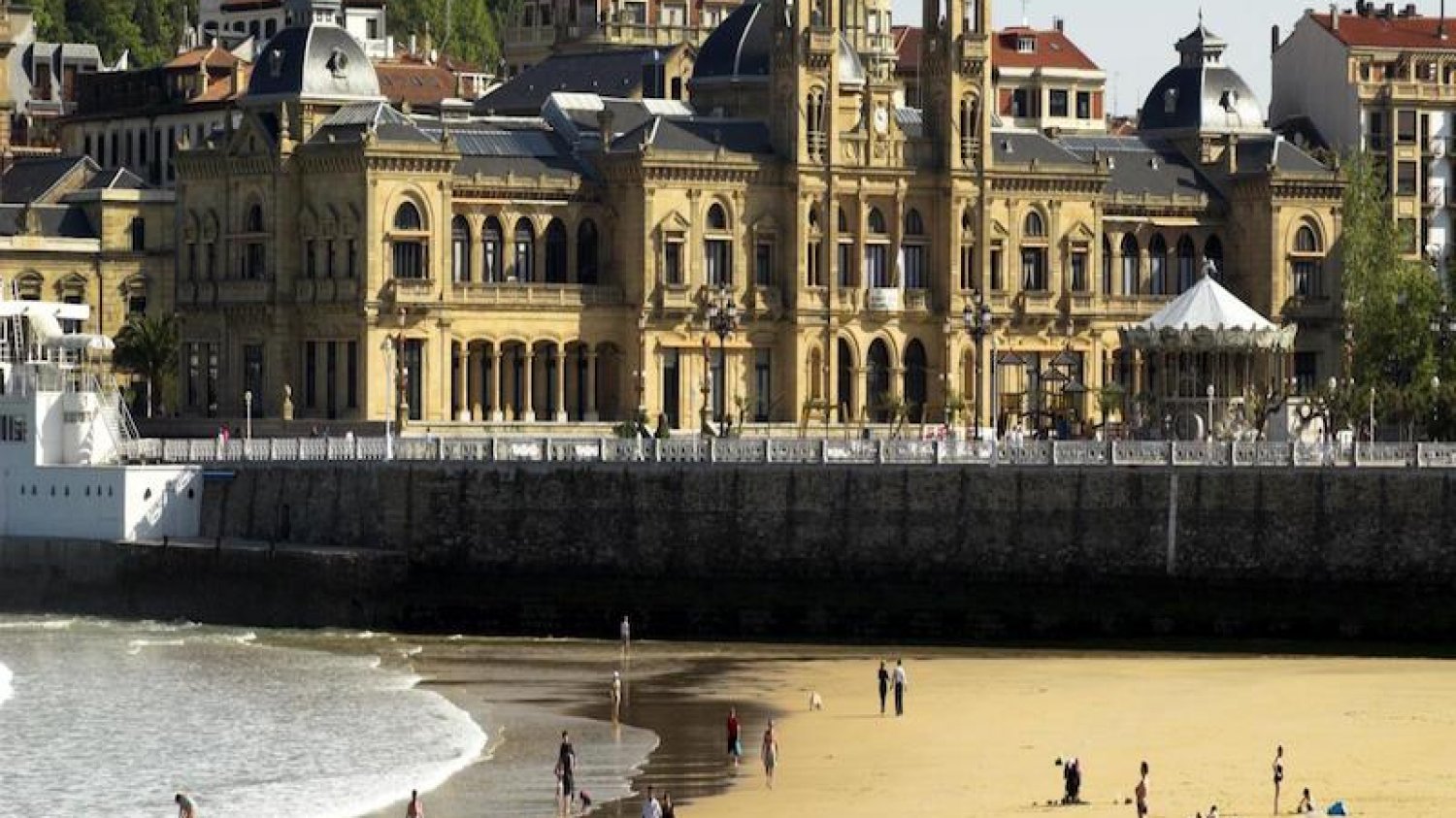 2016-11-03
It is said that nothing is impossible. This is wrong. It is impossible to lay eyes on San Sebastián (Donostia in Basque) and not fall madly in love. This stunning city is everything that grimy Bilbao is not: cool, svelte and flirtatious by night, charming and well mannered by day.
Best of all is the summer fun on the beach. For its setting, form and attitude, Playa de la Concha is the equal of any city beach in Europe. Then there is Playa de Gros, with its surfers and sultry beach-goers. As the sun falls on another sweltering summer's day, you will sit back with a drink and an artistic pintxo (snack) and realise that yes, you too are in love with sexy San Sebastián.

You can walk to the top of Monte Urgull, at the tip of town, surrounded by low castle walls that circle a grand statue of Christ, where the views are breathtaking. To the west, Monte Igueldo dominates the skyline and the views from the summit will make you feel like a circling hawk staring over the vast panorama of the crescent-shaped Bahía de la Concha and the surrounding coastline and mountains. The best way to get there is via the old-world funicular railway to the Parque de Atracciones (amusement park).

That beach you saw from the summit is every bit as beautiful as the view hinted it might be. Fulfilling almost every idea of how a perfect city beach should be formed, Playa de la Concha and its westerly extension, Playa de Ondarreta, are easily among the best city beaches in Europe. Throughout the long summer months a fiesta atmosphere prevails, with thousands of tanned and toned bodies spread across the sands. The swimming is almost always safe. The Isla de Santa Clara, about 700m from the beach, is accessible by boats that run every half-hour from June to September. Less popular, but just as showy, Playa de Gros, east of Río Urumea, is the city's main surf beach. Though swimming here is more dangerous than at Playa de la Concha, it has more of a local vibe.

Of course, the focus for any Spanish town, region or city is food, and this is where they do it best. San Sebastians have their own cheeky version of tapas, which is smaller than other regions, meaning you can sample more of it! They call it pintxo, and just rolling the word around your tongue defines the essence of this cheerful little morsel of Basque cuisine.

The perfect pintxo should have exquisite taste, texture and appearance, and should be savoured in two elegant bites; it transcends the commonplace by the sheer panache of its culinary campness. In San Sebastián especially, Basque chefs have refined the pintxo to an art form.

Many pintxos are bedded on small pieces of bread or on tiny half-baguettes upon which towering creations are constructed, often melded with flavoursome mayonnaise and then pinned in place by large toothpicks. Some bars specialise in seafood, with much use of marinated anchovies, prawns and strips of squid, all topped with anything from chopped crab to pâté. Others deal in mushroom delicacies, or simply offer a mix of everything.

After you have lined your stomach, it is safe to head out to one of San Sebastián's many bars. Parte Vieja (Old Town) contains more bars per square metre than anywhere else on Earth. Need we say more? It is hard to differentiate between most of these, as they all mutate through the day from calm morning-coffee hang-outs to pintxo-laden delights before finally finishing up as noisy bars full of writhing, sweaty bodies. Nights in San Sebastián start late and go until well into the wee hours so make sure you put on your dancing shoes and prepare yourself for a big night out.
Back