8 Reasons to Walk the Camino dos Faros
Lighthouse Way is a hiking route that runs along the coast of Costa de la Muerte (Death Coast)
2023-09-15
While the Camino dos Faros might not be recognized as a traditional pilgrimage route, this distinct path has quickly carved out its reputation among hiking aficionados and adventurous travelers. As one of Galicia's most scenic and challenging trails, the Camino dos Faros offers trekkers a unique opportunity to experience the Costa da Morte, often referred to as the 'Coast of Death'. This mesmerizing coastal stretch is frequently lauded as one of Europe's most picturesque and pristine seascapes.
The term "Camino" simply translates to "a path" in Spanish, which means it doesn't inherently denote a 'pilgrimage'. However, this route encapsulates the very essence of traditional Camino journeys – a sense of exploration and discovery. It leads hikers to the historic Finisterre, also known as 'the end of the world', which is the culmination point of the famed Camino Finisterre. Moreover, the trail intersects with the enchanting town of Muxia, another significant stop on the Camino Finisterre.
For those seeking a deeper appreciation of Galicia's natural beauty and rich history, the Camino dos Faros is a trek that should not be missed
"Even in summer, when it's impossible to travel to other places, you'll still enjoy beautiful weather here"
Here are 8 great reasons to walk Camino dos Faros
IT'S A GREAT ADVENTURE
The prestigious newspaper, "The Telegraph", recommends this route for all readers who are looking for a "great adventure" as their next tourist destination.
The newspaper defines the Galician coast as "dramatic," calling it "dangerous for sailors," but "absolutely impressive for hikers." Included among its attractions: historic lighthouses, shipwrecks, cliffs and coves.
A THOUSAND DIFFERENT LANDSCAPES
Thousands of unending landscapes will accompany you on this hike... just as you are enjoying one, you'll suddenly happen upon another. You will be immersed in lighthouses, beaches, dunes, rivers, cliffs, forests, estuaries with a large number of birds, granite-lined seas, castros, dolmens, fishing villages, viewpoints of the sea from every vantage point and sunsets ... a hiking trail like few others and one that will take you, the traveler, to a world of unique sensations that can only be enjoyed along this Costa da Morte.
AWESOME GASTRONOMY
Galicia is a region that enjoys first hand ingredients and exquisite cuisine. Especially if you like fish and seafood, this route is for you. You won't find any other place where you can eat such a rich selection of food.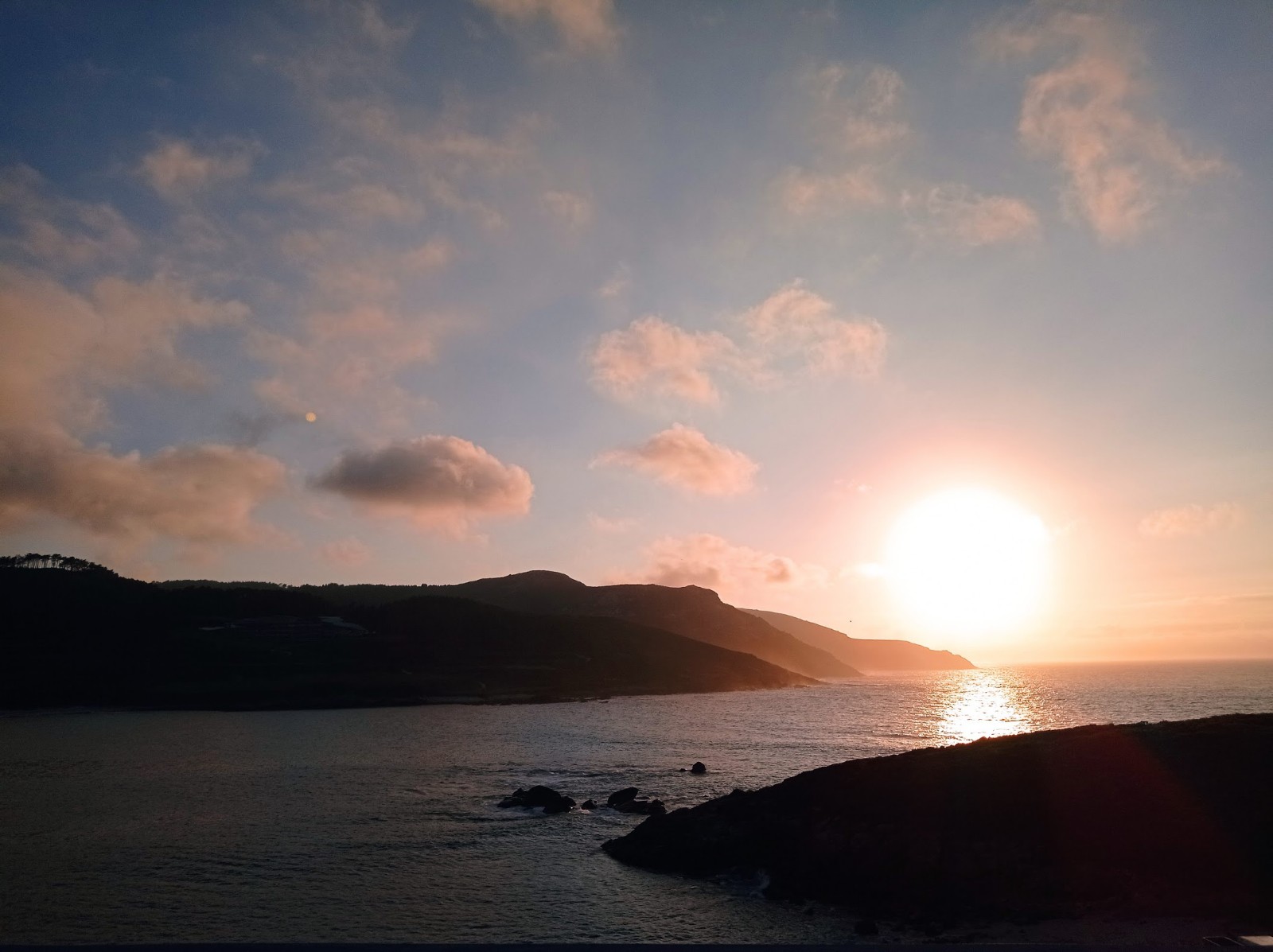 CULTURAL HERITAGE
Camino dos Faros is full of carefully preserved small towns and villages where you can see how life was and continues to be in rural Galicia.
GENTLE CLIMATE ALL YEAR ROUND
Due to its close proximity to the sea, the temperatures are mild throughout the year. Even in summer, when it's impossible to travel to other places, you'll still enjoy beautiful weather here.
VERY FEW PEOPLE
Because it is stil an unknown route, there are no crowds. So, if you like enjoying peace and quiet with beautiful scenery, this is undoubtedly the route for you.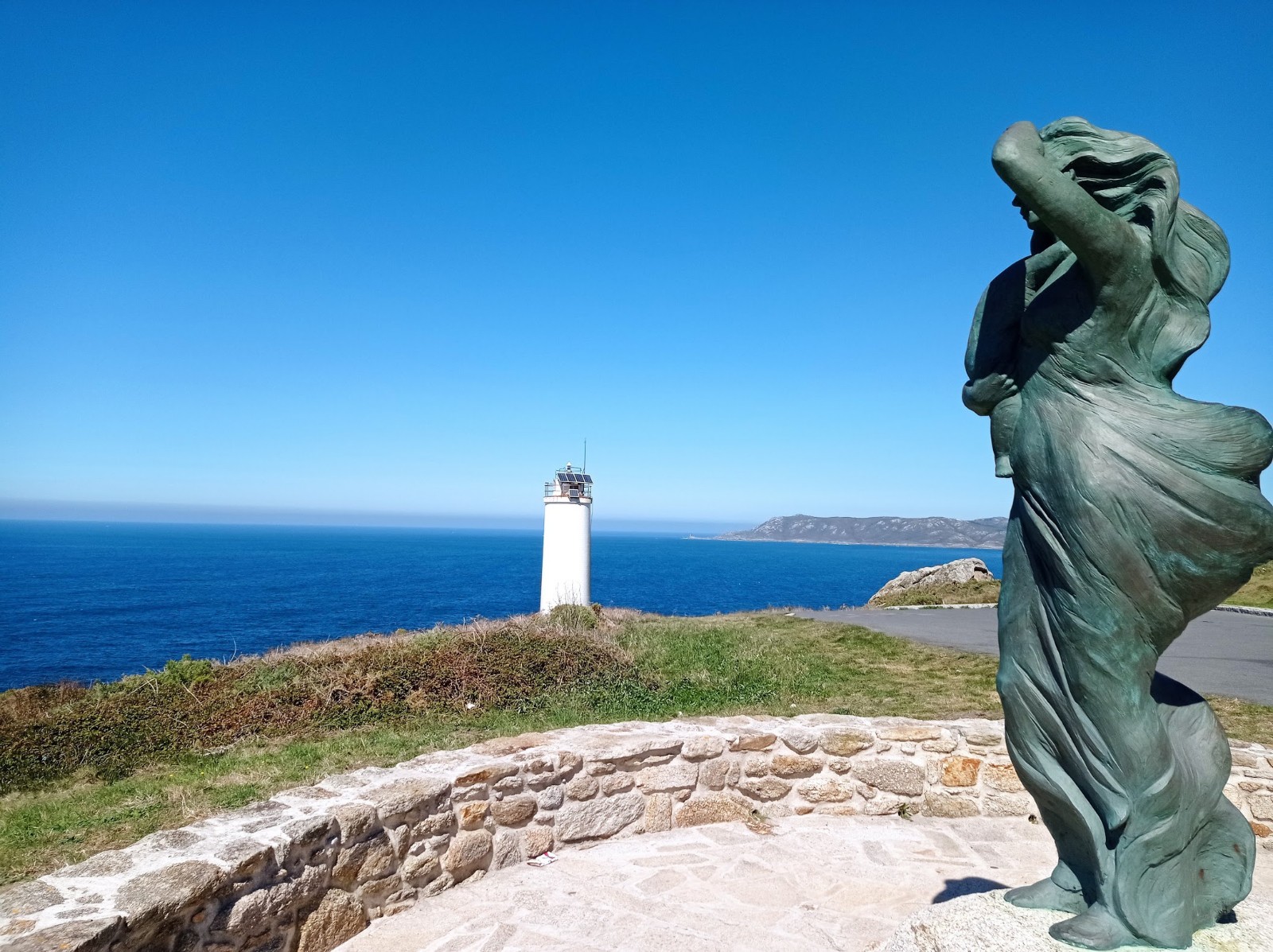 VERY WELL-MARKED ROUTE
Just as the road to Santiago is marked by yellow arrows, this route is marked with small arrows and green dots that will help you follow the route. The arrows indicate the direction and the dots signal that you are on the right path.

YOU GET IN SHAPE
In addition to enjoying the outdoors, nature and tranquility, you can also remain active if you hike this route while you get to know the impressive Costa de la Muerte at the same time.
If you haven't read our article on the benefits of taking an active vacation, read it here.
If you like hiking, traquility and beauty, in short, everything we have told you about so far, this is without a doubt, your Camino.
CONTACT SPAIN IS MORE
Spain is More organizes the trip so you stay at small hotels along this route, about which you can read here 150 km during which you'll fully enjoy the landscapes, heritage, cuisine and people at all times. Put the planning in our hands and allow yourself the simple luxury of enjoying your time.
If you are interested in making your next trip a great adventure, contact us and we will get to work to make your dreams come true.
Back