Why Northern Spain?
Despite of being a quite unknown area abroad, Northern Spain offers world-class experiences within nature, culture, gastronomy and traditions. Here it is possible to experience whatever you want to experience. Northern Spain has it all: a fantastic landscape with everything from high mountains to amazingly attractive beaches. Its cultural heritage is greatly influenced by the birth of current Spain. The region is home of the most modern Spanish cuisine and some of Spain's best wines are produced here. Not least you find endless possibilities for activities in the mountains and cities, at sea and on rivers. The area has not yet been discovered by international mass tourism, and the pleasant climate turns these regions into the preferred vacation paradise for Spaniards. You can expect a holiday where you will be met with hospitality and where quality is paramount. Northern Spain conceals countless secrets waiting to be discovered, tasted, seen and tried.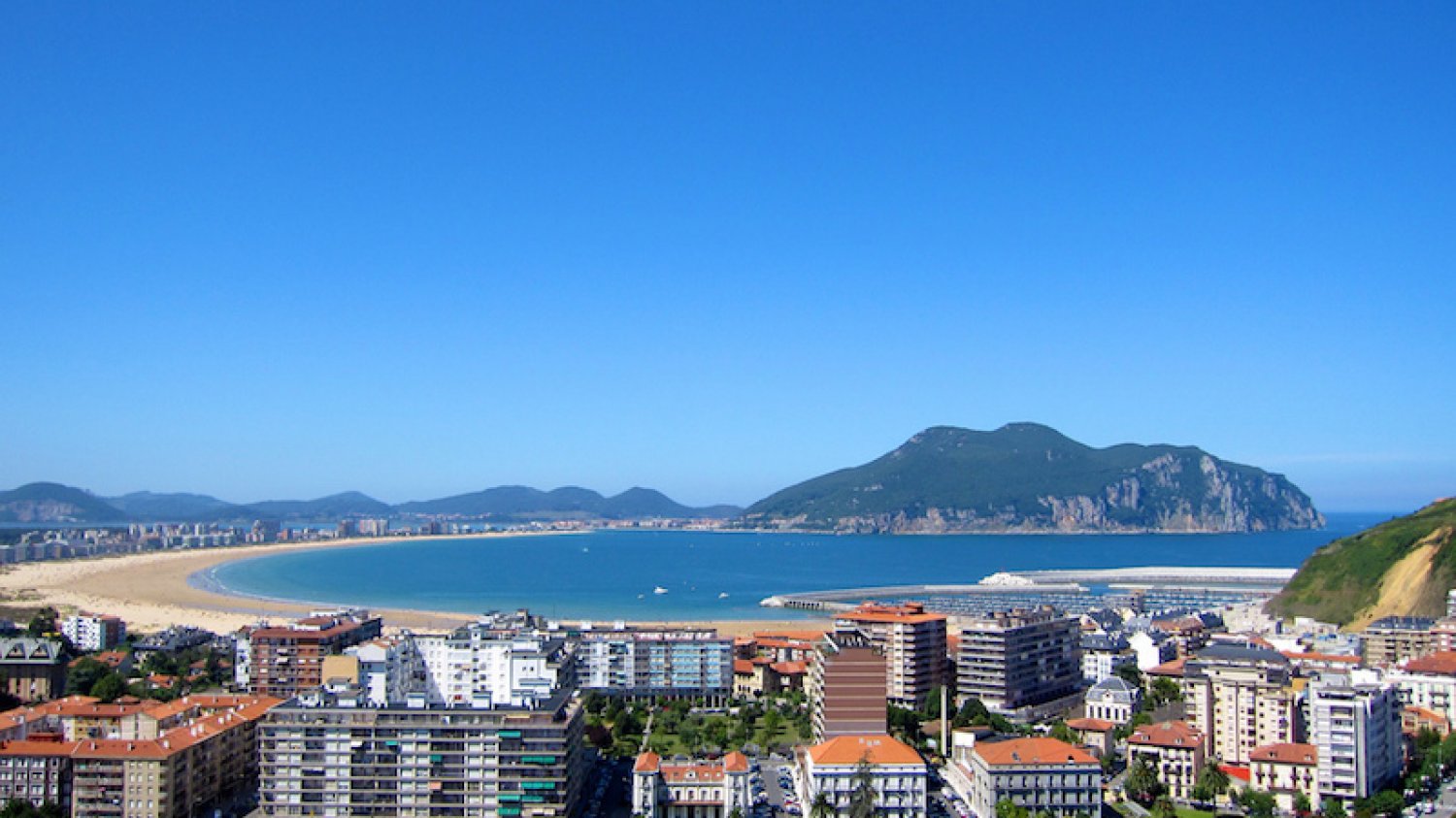 Nature
Nature in Northern Spain is unique. Few places offer such varied nature in such short distances. Whether you like mountains, coasts, forests, rivers, plains and idyllic river, northern Spain turns out beautifully.
Weather and climate are as varied as nature. Generally the climate is pleasant with nice summer temperatures and ideal spring and fall weather. Winters can be snowy but mostly sunny, which makes the winter season interesting to visit inland cities.
Culture
Northern Spain is the cradle of the Spanish culture. It is home to prehistoric cave paintings, majestic cathedrals and the most modern architecture. The monuments, new as old, are standing in line to be discovered and explored.
Traditions play an important role for the local population and this can be experienced at close quarters in the old towns and small villages.
Beaches
Some of Spain's best beaches are located in northern Spain. Some of them have even been classified among the best in the world. Between the beautiful and sometimes rugged rock formations open pearly white beaches. Find everything from small hidden beaches to the large wide beaches along the beautiful coast and beach villages. There are beaches for every taste - both sports and child friendly. Beaches for nature lovers and city-dwellers and people who make great demands on facilities and atmosphere.
Food and wine
Northern Spain is the Mecca for the Spanish gastronomy, and great local dishes are served across the region. Along the coast you will find heavenly seafood dishes of the freshest raw materials dragged ashore in the small fishing towns. In the hinterland are dishes such as lamb and pork prepared according to ancient traditions but often with at modern touch. The variety is tremendous and a vacation in the area has to include tasting the local dishes.
Some of Spain's best wine regions are also situated in the region, several of which have gradually gained tremendous international success and recognition.
Golf
Northern Spain is a booming golf destination and its nature can be compared to those of Ireland and Scotland. However, Northern Spain's advantages include a better climate, a longer season and an excellent combination of spa / wellness, wine tasting, superb cuisine and beautiful cultural and natural experiences. Such a combination turns golf in Northern Spain into an unforgettable experience.
The modern and luxurious courses are beautifully integrated into the unique landscape and are far from being overrun by foreign tourists.
Activities
The varied nature provides a wealth of leisure opportunities. Hiking and biking in the mountains are obvious choices, but also cave hiking, climbing and 4x4 is possible. On the raging rivers you can try out canoeing / rafting / kayaking or entirely new river activities. By the sea you can surf on the famous big waves – or learn by personal instructor. Fishing, diving! Only your imagination sets the limits.
The area is also renowned for its wellness and spa hotels; several of them belonging to the absolute world elite.
Cities
Cities and city breaks in Northern Spain are broad term. Here you can find anything from aristocratic and modern metropolises to medieval charming towns with maze-like historic neighborhoods crammed with cathedrals and impressive monuments.
The small fishing villages along the coast burst with charm and the small hidden mountain villages where time seems to have stalled for years are absolutely idyllic.
Spa and Wellness
Do you like sweet or salt - or some of each? Northern Spain has it all. Some of the world's best spa and wellness hotels are located in northern Spain, as they take advantage of the many healing underground sources. We work with several of the best spa- and wellness places and we will gladly book the best to give you some days in relaxing luxury style.
Back