Walking the Camino Santiago: Alone, with a partner or in a group? What should you do?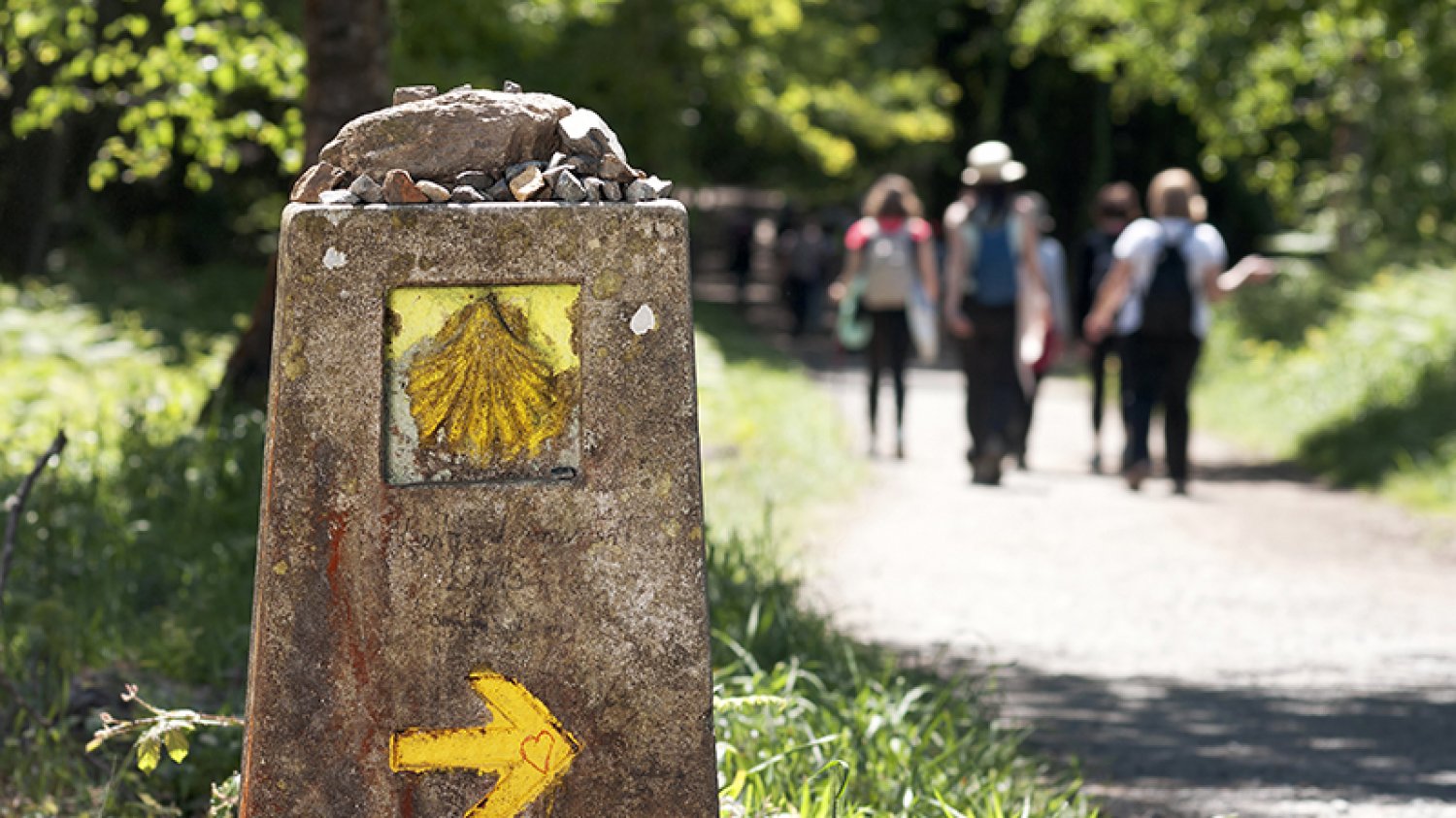 Walking the Camino de Santiago: Alone? Or together?
It may seem like walking alone is the least attractive option, but that is far from the truth.
Walking the Camino de Santiago is a unique and unforgettable experience, and for some, it's a once-in-a-lifetime opportunity. The journey along the Camino is truly magical, and we're not exaggerating.
So, whether you're embarking on this journey alone, as a couple, or with a group, you should know that you're about to embark on one of the most beautiful experiences you've ever had, and the memories will stay with you for a lifetime.
We've compiled the advantages and disadvantages for you of walking the Camino solo, as a couple, or with a group.
Advantages of walking alone
Walking the Camino de Santiago alone might seem boring or even depressing, but the truth is that the emotions you will experience can be the most enriching of your life.
You can do what you want when you want. No one tells you what to do or how to do it. You just must walk the Camino every day without having to consider others.
Connect more with nature and yourself. There's no amount of money that can buy this experience, and it's precisely what enriches you on the Camino. You have plenty of time for your thoughts, ideas, a chance to get to know yourself better. In today's fast-paced and stressful world, we sometimes forget who we are, what our true character is in a relaxed or liberating environment like the Camino de Santiago.
You are more open to connecting with other pilgrims. If you want to fully experience the Camino, you'll communicate a lot with other "unknown" pilgrims. This is easier when you're alone and fully open to it. So, talk, share, joke, be free, and enjoy your time. But if you don't feel like it, that's okay too – there's room for that on the Camino.
Disadvantages of walking alone
You might be afraid to walk alone. Concerns about safety on the Camino can arise, especially if you're walking alone when it's still dark. But let us tell you something: fortunately, safety on the Camino de Santiago is generally excellent, with rare risky situations. Of course, you can encounter dangerous situations on the Camino, but the likelihood is very low. Remember to always keep an eye on your personal belongings and avoid situations you would avoid in your daily life. Makes sense, right?
You are more likely to get lost. It's clear that four eyes see more than two, and you should pay attention to the various signs on the Camino that mark the route. Generally, the Camino is well signposted, but it's good to always be alert at intersections and look for the famous yellow arrow that guides you step by step to Santiago de Compostela.
Advantages of walking together
You always have someone to talk to, share with, and laugh with. In good times and bad times during the Camino de Santiago journey.
The other person (or people) can help you in case of need. You never know if you'll get dizzy from exertion or heat, or if you might need something along the way. With a friend or your group of friends, you won't have trouble dealing with unexpected situations together.
You always feel accompanied. Of course, you're not afraid this way. For example, when walking alone in certain situations or through unfamiliar towns. You feel protected by your companions.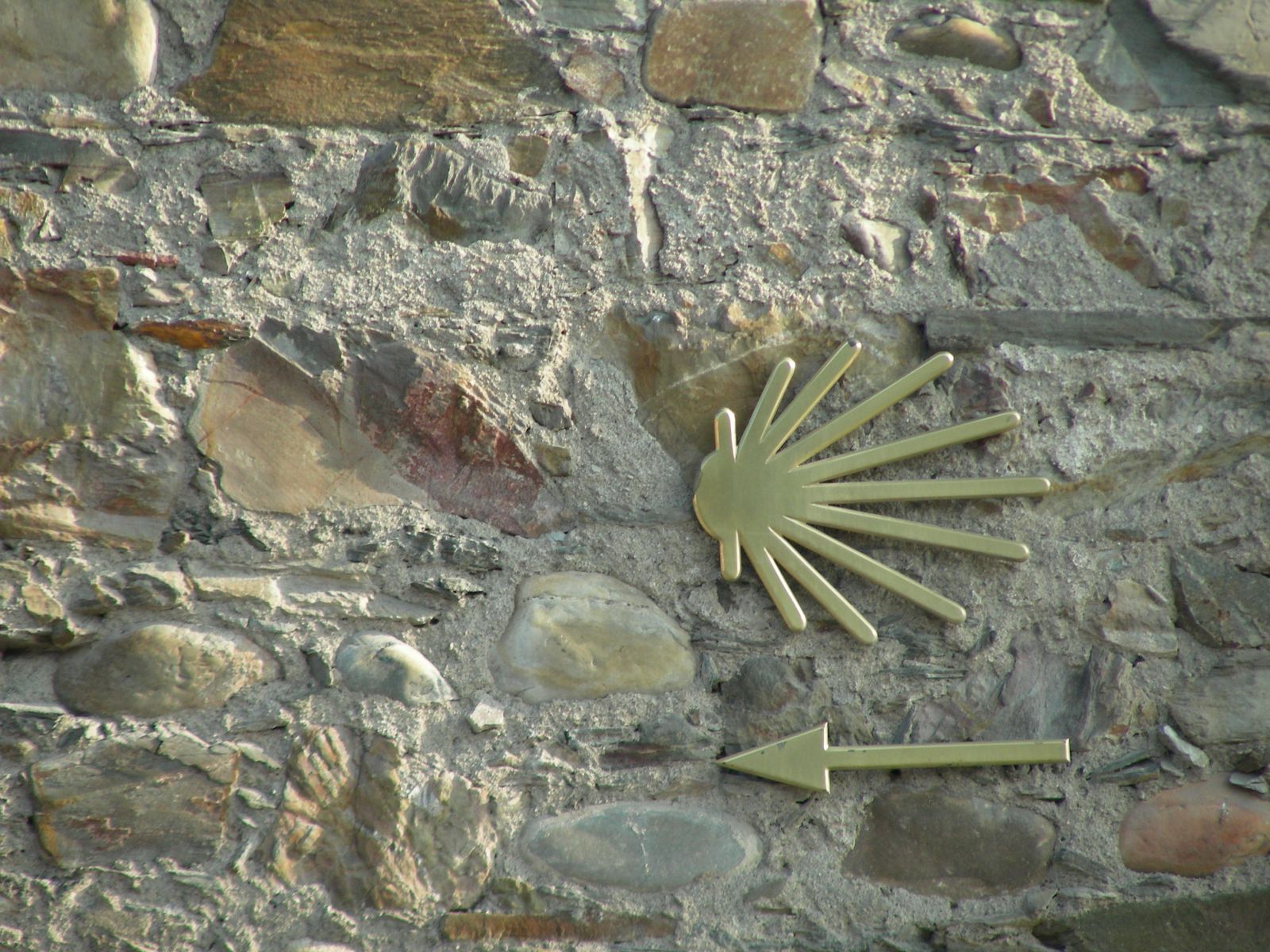 Disadvantages of walking together
You don't have the freedom to walk at your own pace. Think about it, if you're doing the Camino with friends or a partner, you're not alone, and you must wait for them, or they must wait for you. Each person has their own rhythm, and you must adapt to it and be more flexible and considerate. And then you must ask yourself: Is that what you're looking for on the Camino? And what do you want? It's very personal for everyone.
As you can see, there is no ideal way to walk the Camino because every person is different and has different needs, whatever they may be.
Walking the Camino, whether on foot or by bike... Do it! You won't regret it! We assure you that this will be the most unique experience of your life, whether you do it alone or together.
Contact us today, and let's explore the possibilities for your Camino journey, whether solo or with a group!
Back