Do the Camino alone or accompanied? What should I do?
There are many people who decide to do the Camino de Santiago. Therefore, in this article we will analyse the advantages and disadvantages between making doing the Camino alone or accompanied by someone else.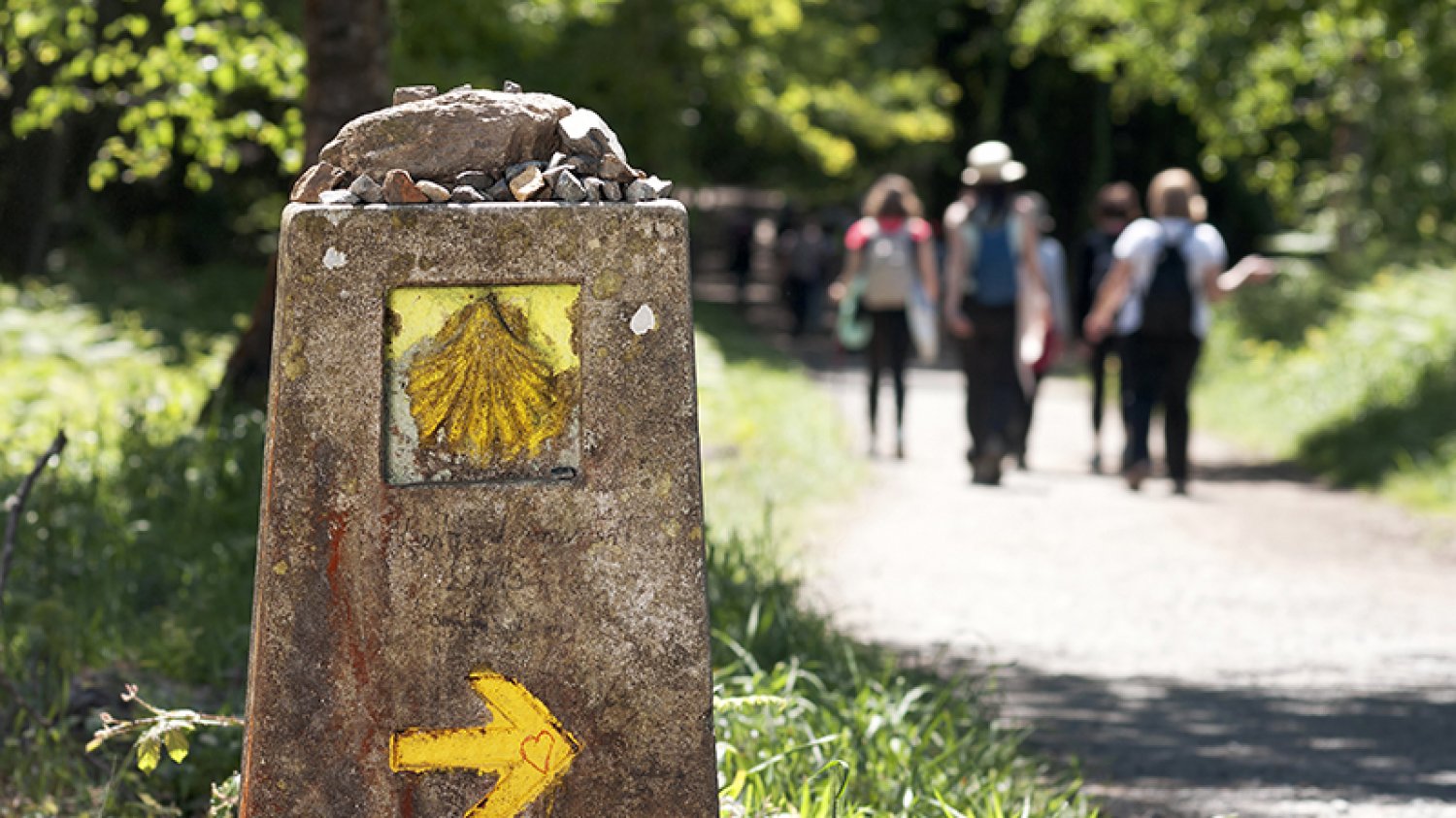 Although going alone, a priori, this might seem the worse option of the two. The truth is far from it, it does not have to be.
The Camino de Santiago is a unique and unforgettable experience for those who try it. Moreover, we could say that the Camino is magical and we are not exaggerating, so, whether you want to do it alone or as a couple or in a group, you must know that you are about to enter into one of the most beautiful experiences you have ever lived.
Let's analyse the pros and cons of doing the Camino alone, as a couple or as a group of friends. Let's begin!
Advantages and disadvantages of doing the Camino solo.
A) ADVANTAGES
Doing the Camino de Santiago can only seem sad and even depressing at first, but the truth is that the feelings you will come to enjoy can be the most enriching of your life.
1- You can do what you want and when you want.
Nobody is going to tell you what you have to do or how you have to do it. You only have to pick up your gear and start the stages every day, without having to take another person into consideration.
2- Connect more with nature and with yourself.
There is no money that can buy this experience in the outdoors and it is precisely what will enrich your Camino. This way you will have a lot of time for your thoughts, ideas, a chance to get to know yourself better. Today, with the hurries and stress that we suffer, we forget who we are, what our real character is in a situation of relaxation or in a freeing environment such as the Camino de Santiago. Enjoy yourself!
3- You will be more willing to relate to other pilgrims
If you want to live the Camino fully, you will need to interact with other pilgrims and it is much easier for these situations to occur if you are open and free 100%. So, talk, open up and chat languages, joke with other pilgrims, be free and enjoy your time.
B) DISADVANTAGES
1- Perhaps you are afraid to walk alone
On the subject of safety on the Camino you can worry especially if you walk only when it is still dark, but let us tell you something, safety on the Camino de Santiago qualifies with an mark of outstanding.
Of course there are and there have been cases and dangerous situations on the Camino, as everywhere, but the percentage of this happening is very small. Remember that you always have to pay attention to your personal items and avoid all the same situations that you would avoid in your daily life. This is pure logic.
2- You are more likely to get lost or disoriented
It is clear that four eyes see more than two and you will have to pay special attention to the different signs on the Camino that mark the route.
As a general rule, the Camino is well-signposted, but it is good to always be alert at crossroads or intersections and always look for the famous yellow arrow that will take you step by step to Santiago de Compostela.
Advantages and disadvantages of doing the Camino de Santiago accompanied by someone else
Now it's time to analyze the pros and cons of doing the Camino de Santiago as a group, as a couple or with friends.
A) ADVANTAGES
Some of the advantages of walking with your partner or in the company of your friends are:
1- You will always have someone to talk to and laugh with.
2- The other person(s) can help you in any case of urgency.
You never know if you might get dizzy from exertion or heat, or if you simply need might need something during the route. With a friend or with your group of friends you will have no problem solving anything unexpected that arises.
3- You will feel accompanied at all times.
Of course, in this way you won't be afraid. For example, walking alone in certain situations, through towns or cities. You will have the peace of mind of always being always protected by your colleagues.
B) DISADVANTAGES
Here are the main disadvantages of walking with other people.
1- You do not have the freedom to go at your own pace.
Think about it, if you do the Camino with your friends or partner, you are not alone, you have to wait or they must wait for you. Each person has his or her own rhythm and you'll have to adapt and be more flexible if you go with others.
As you see, there is no ideal way to do the Camino since each person is different and has different circumstances ... whatever they are ... Do the Camino, you'll never regret it! We assure you that it will be the most rewarding experience of your life.
Back