What to Pack for the Camino de Santiago
Packing for a month-long, 340-mile hike isn't simple—but nothing worth doing is ever simple.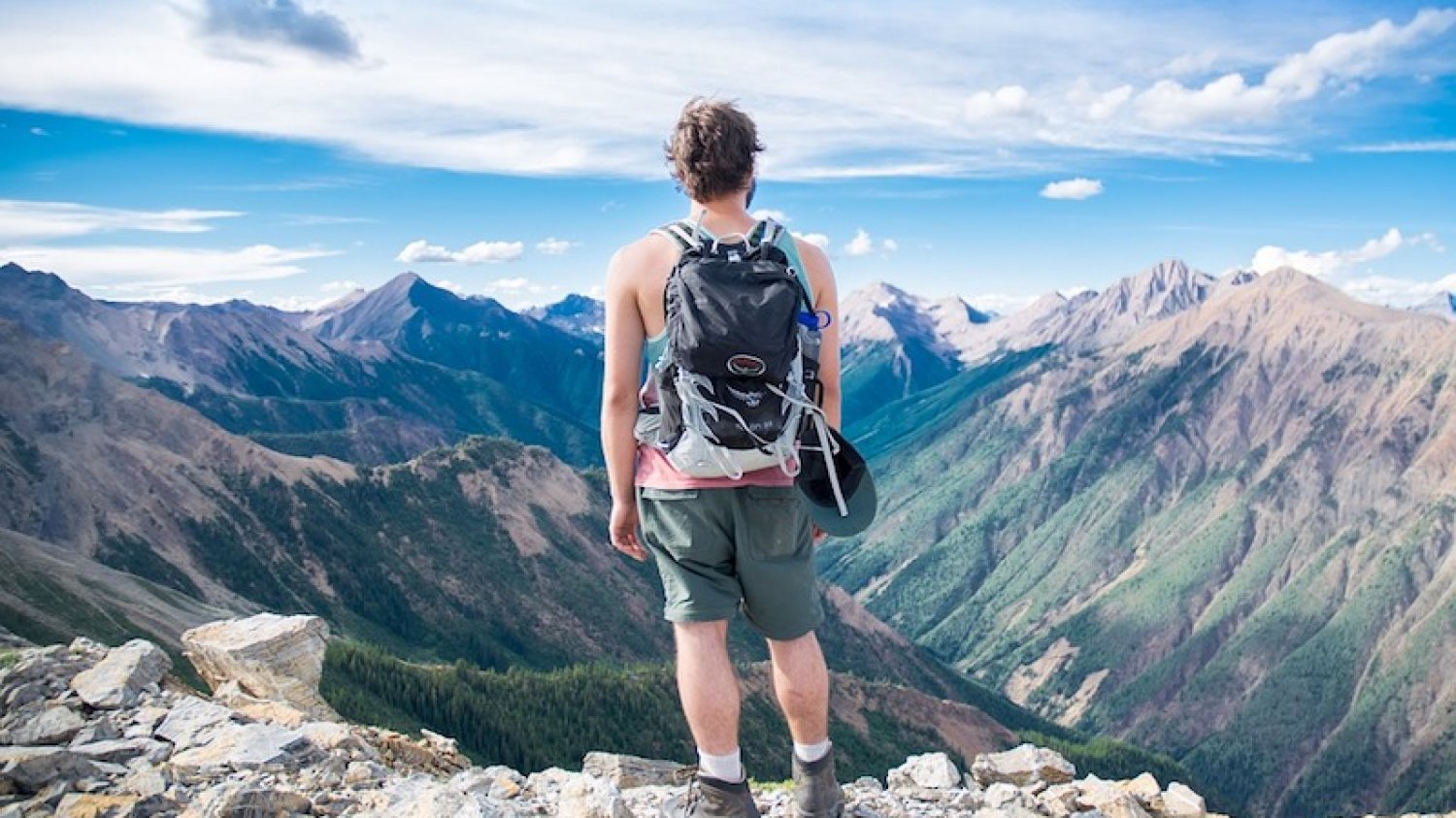 2016-09-20
Why am I walking hundreds of miles across Spain? This question has been asked so many times, and I fear I still don't know the answer. I am about to depart on a month-long journey with my mother, my aunt, and a friend on the centuries-old Camino de Santiago trail—also known as St. James Way, or the pilgrimage of St. James across northwestern Spain. Though I don't have a story, my reason—not yet.
I'm not going for work. By day, I am a contributing travel editor and a fashion consultant splitting my time between New York and Berlin. I will chat with people along the way—ask them why they decided to drop everything and march the dusty trail as summer's heat comes—but this trip isn't work.
I'm not going to discover my past. I was raised in Cd. Juarez, Mexico, then lived in New York for 16 years. I recently returned to Mexico to get married in Chiapas—my heritage is down south, not across the Atlantic.
I'm not going just for myself. The first time I saw the pilgrims walking through the Camino was 17 years ago, when I drove with my family through the north of Spain. Their perseverance, drive, and overall energy struck a chord and I knew I would do this one day—and luckily, it's with my family. My mother and aunt, having gone through an emotionally difficult last two years, decided to do this trip for the full 490 miles, starting at St. Jean Pied de Port, France, to Santiago de Compostela and all the way to Finisterre—the longest of all the routes of the Camino. Because of time constraints, I will join 10 days in and walk about 340 miles for about 30 days. Some people say this is a therapeutic trip, a time to think, reflect, learn, explore, meditate, and change. I hope I am able to do all those things. And hopefully, when I return, I can tell you why I actually left.
PACKING LIST
Packing for a 30-day, 340-mile hike isn't simple, and there isn't much online to help you prep. With the help of our guide, I started a packing list a few weeks ago that would take into account the swings in temperature (it could rain for days on end, or be hot one day and cool the next) and distance between stops (some towns are 18 miles apart). I generally stuck with Nike for all the clothing I could. They have a really good range of Dry-Fit pieces that dry very quickly—a huge necessity as you are washing clothes every day, or every other day, and need them to dry overnight. Aside from the walking clothes, you need one outfit to change into every afternoon when you arrive in town, shower, and go out to explore. One pair of workout pants will double as my 'afternoon' pants, paired with a white T-shirt and a cozy gray sweatshirt. I suggest you organize with your fellow walkers and share the load of products (shampoo, foot creme, etc).
Photo by Beto Ruiz Alonso
The gear for a 30-day hike.
CLOTHES
3 pairs of shoes:
1 pair of Nike Flyknit Chukka SneakerBoots. This shoe is a perfect hybrid of a sneaker and a hiking boot. It lets your foot breath, has great soles, and does not apply too much pressure on your ankles.
1 pair of Birkenstocks to change into in the afternoon.
1 pair of flip-flops for showering.
5 bottoms:
1 pair thermal pants that double as pajama pants.
2 pairs of Nike Zoned Sculpt pants (one long, one cropped). They have compression zones knit into the tights that support muscles and are also Dry-Fit for washing on the go. Double points! The long ones will also be my 'afternoon pant' when I change out of the walking clothes to have dinner and discover the town.
1 pair of cotton long pants—also to double as a pajama pants, since they are softer and cozier.
1 Thorsun women's swim short. They double as walking shorts for hot days as well as a bathing suit bottom if we get inspired to jump in a river along the way.
4 tops:
3 Nike Aeroreact T-shirts (one long sleeve, two short sleeve). Both Dry-Fit and very breathable. The long sleeve one has slits for the thumbs so the sleeves go all the way down to your knuckles. Good for cold mornings.
1 white plain cotton T-shirt
3 outerwear:
1 gray Uniqlo sweatshirt
1 Nike Pro Warm Embossed fleece training top—very thin, good for layering on cold mornings as well as Dry-Fit. 1 windbreaker with hood.
Accessories:
3 pairs of socks
1 pair of fleece gloves
1 hat
1 neck wrap
1 bandana
1 cotton baseball cap
2 knee braces
1 set of mud gaiters for heavy rainfall
1 pair of sunglasses
GEAR
1 backpack
1 water bottle
1 set of walking sticks
1 pillow
1 bed sleeve (to avoid any lice situations!)
1 eye mask
1 pair of headphones
1 phone charger
1 quick dry towel (which doubles as a bunk bed makeshift curtain for privacy in the hostels)
1 notebook and pen
1 iPhone
1 set of ear plugs (again, the hostels…)
1 fanny pack for money and passport (the Camino is mainly a cash-based economy)
1 extra pair of insoles
1 flashlight
TALISMANS
4 stones, given to me by close friends. Pilgrims on the trail carry talismans that represent friends' and family's wishes, intentions, and desires. It's a tradition to take them to the Cruz de Hierro, the highest place on the Camino, and leave them there.
5 barbiquejos (tassels) from Chiapas—one for each of my godchildren, to carry them with me on the way.
BEAUTY
I'm a Natura Bisse convert, so I went to the beauty counter and asked for seven sample versions of my normal products (serum, night cream, and sunblock). Each sample pack lasts for about 3/4 applications.
1 tube of Natura Bisse daily moisturizer with tint and sunblock—again, two-in-one.
1 small Ouidad leave-in conditioner
1 small Kiehl's crème with silk groom
1 deodorant
1 travel-size Aquaphor for chapped lips or any other dry skin
1 toothpaste and toothbrush
5 blister protectors
A bunch of Aspirin Complex and allergy medicine, which I hopefully won't have to use. Rubber bands
2 packs of hand wipes
Total weight: 18.7 pounds. Each traveler is different, but hopefully this list will help you pack for your own trip someday.
Back