TIPS for the ultimate packing list for the Camino de Santiago
When packing for the Camino de Santiago, it's important to remember that you'll be carrying everything on your back for several hours a day. That means you'll want to pack as light as possible while still making sure you have everything you need.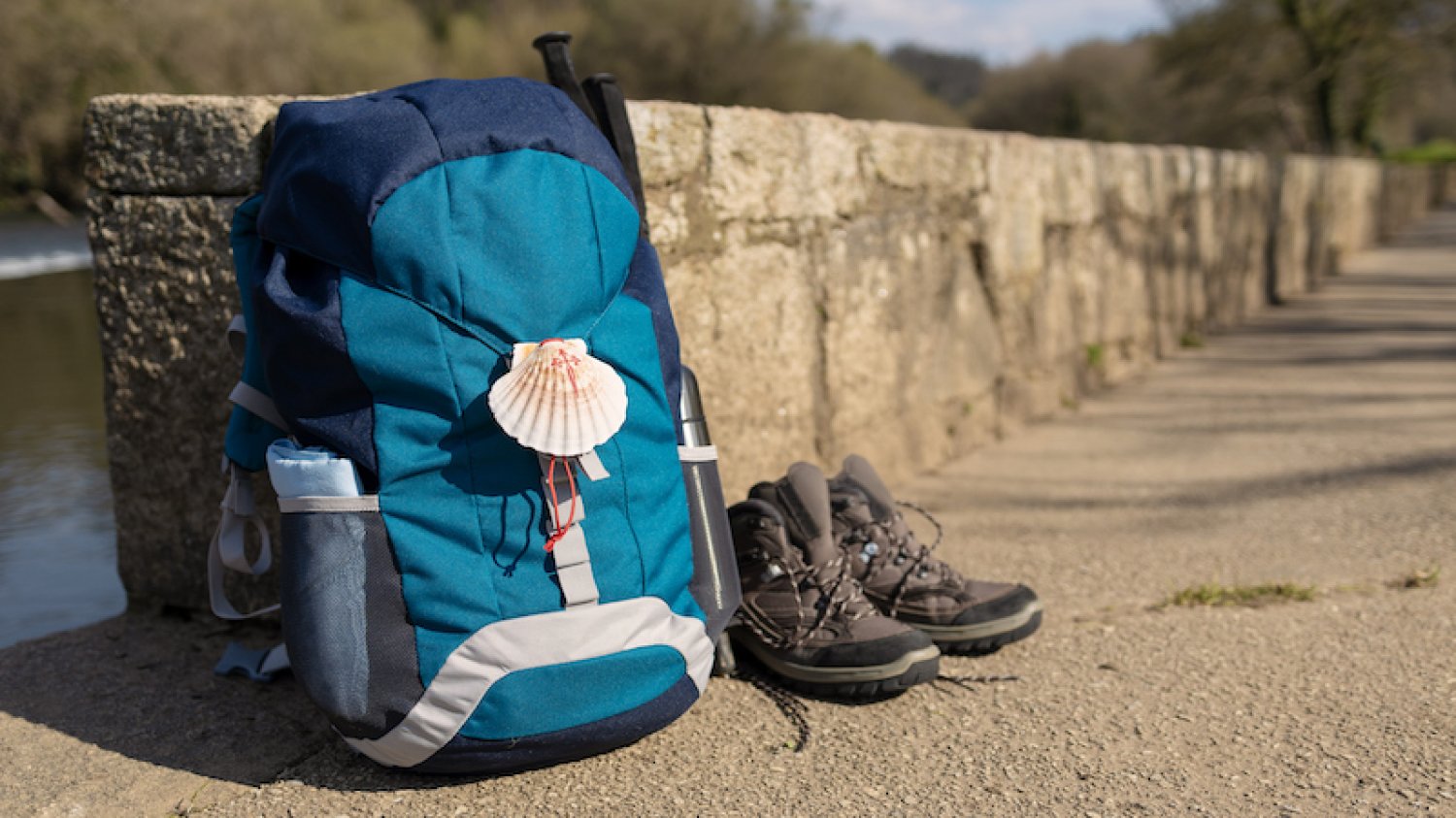 2023-05-02
Here is an ultimate packing list for the Camino de Santiago:
Clothing:
Hiking shoes or boots
Hiking socks (3-4 pairs)
Quick-drying t-shirts (2-3)
Long-sleeved shirts (2-3)
Fleece or down jacket
Rain jacket or poncho
Lightweight pants (2-3 pairs)
Shorts (1-2 pairs)
Swimsuit (optional)
Hat or cap
Sunglasses
Backpack:
Backpack with good support and padding
Waterproof cover for backpack

Sleeping bag (lightweight and compact)

Travel pillow
Toiletries:
Travel-sized toiletries (

soap, shampoo, conditioner,

toothpaste, etc.)

Towel (quick-drying and lightweight)

Sunscreen
Insect repellent
First aid kit (bandages, antiseptic, pain relievers, etc.)
Prescription medications
Other essentials:
Water bottle or hydration system
Snacks (energy bars, nuts, etc.)
Guidebook or map of the Camino de Santiago.

(Spain is more´s guide book is greener and lighter)

Pilgrim passport or credencial
Headlamp or flashlight

Earplugs

Mobile phone and charger
Camera
Money and credit/debit cards
Travel insurance documents
*if you are travelling with Spain is More you will sleeping in your own private room with private bath, so the items marked in red are not necessary for you.
Just a few more tips to add:
Consider bringing a small daypack or fanny pack to carry essentials like your phone, wallet, and passport while you leave your backpack at the albergue during the day.
Don't forget to pack clothes that are appropriate for visiting churches and cathedrals along the way, which often have dress codes (no shorts, bare shoulders, etc.).
If you plan on doing laundry during your trip, bring a small amount of detergent and a clothesline or drying rack to hang your clothes to dry.
Consider packing a lightweight, collapsible water bottle that you can refill throughout the day to save space and weight.
For women, consider packing a sports bra or other supportive bra that can withstand the physical demands of walking long distances.
Remember to pack light and only bring the essentials. You will be carrying your backpack for several hours a day, so it's important to keep it as light as possible to avoid fatigue and injury. By packing smartly and efficiently, you can enjoy a comfortable and successful journey on the Camino de Santiago.
Happy packing and buen camino!
Back