No regrets. Head out to the Camino
In this post we tell you why you should do El Camino and how it will change your life.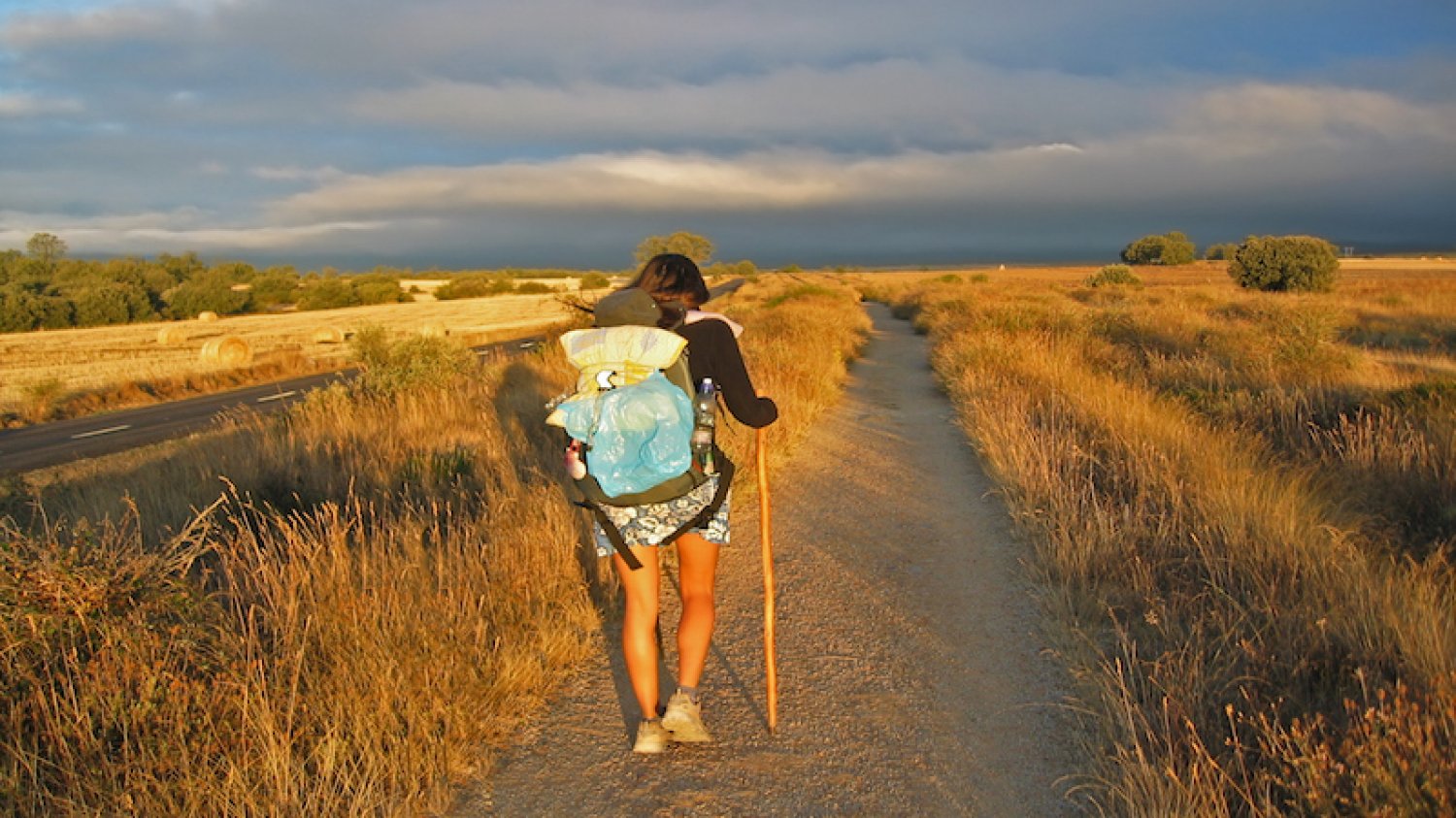 2021-01-04
Have you ever met a friend who has been telling you the wonders about the Camino de Santiago? Have you ever tried to convince them to encourage you to do it and yet, have never taken the step? If you keep wondering why everyone who tries it is hooked on the Camino de Santiago, then you may need a little push. If you are wondering what to do on your holidays this year and the Camino de Santiago is still a distant option, we encourage you to gather your courage and try this different experience, full of adventure. To give you that boost you need, we are going to give you several reasons why you should do El Camino de Santiago.
1) THE PATH OF OVERCOMING
This is one of the most important reasons to do the Camino: push and overcome your own limits. The Camino will teach you to perservere; not quit, but continue forward to achieve your goals. Undoubtedly, this is one of the most valuable lessons in life.
2. LOOK ... AND YOU'LL FIND YOURSELF
The stress of our daily routine sometimes makes us forget our true selves, our longings and even our strengths and weaknesses. During the days and hours of walking, your mind will be free to think deeply, encourge new thoughts, and allow you to discover yourself again, as well as your true aspirations.
3. YOU WILL LEARN TO EVALUATE WHAT REALLY MATTERS
The Camino will teach you to value what you have in your day to day life. You will never see a shower in the same way again, nor a piece of clothing, nor a meal, nor even your bed. Traveling just a few kilometers, you will learn to distinguish what is really necessary in your life.
4) YOU WILL HAVE THE OPPORTUNITY TO MEET, OPEN UP AND GET TO KNOW NEW PEOPLE
The Camino de Santiago is the perfect experience for meeting new people who share some kind of taste or affinity with you. Think about it: even if it's only because you got here, you already have a lot in common with one another. With the right attitude, it will be very easy for you to meet other pilgrims with whom you can share many things, without being forced to tie yourself to their company. If later, what you are looking for is to walk alone, that is absolutely normal, too. Discovering the motivations of the other pilgrims to explore the Camino is something worth discovering for yourself.
5) "SOLIDARITY" ACQUIRES A NEW MEANING
If you have not yet walked the Camino and you decide to, one of the pleasant things that will surprise you the most will be the desire for camaraderie and solidarity that exists among the pilgrims. There is a long tradition that still remains, the spirit of the pilgrim, which leads the most experienced travelers to help first-timers on the Camino and transmit their experience so they can do the same later.
6) LINGUISTIC EXPERIENCE
On your journey to Santiago you will discover the enormous linguistic potential that you harbor inside, as many of these new contacts will be foreigners, will whom you will have to speak in English or in the language you choose. Often lifelong friendships emerge.
7) YOU WILL GET TO KNOW PLACES THAT YOU WOULDN'T VISIT OTHERWISE
Traveling the Camino you will cross bridges, Roman roads, millenary paths, villages full of hospitable people and, of course, incredible landscapes. You will travel on foot to the north of the Peninsula, and what you see will depend on your route; you may decide on the French Way, the Atlantic Galicia, on the Portuguese Way or the entire Cantabrian coast, if you decide to travel the beautiful Camino del Norte. Choose the route you desire. No matter which you chose, the Camino de Santiago will not disappoint you. You get to see everything along the Camino one-on-one, its surroundings from a first-person point of view and not from the window of a car, teaching you to savour it all little by little while you walk, bike or other.
8) MENS SANA IN CORPORE SANO
Forget about the gym. Dare, instead, to get fit in the open air, filling your lungs with a purifying breeze in a pleasant and relaxing natural environment, enjoying one of the best experiences of your life
9) A WALK THROUGH CULTURES
The different routes of the Camino put before you a myriad of cultural elements and experience that will soak your soul with knowledge that you did not even know you had until you needed them. Take it easy and discover all the mysteries of these magical corners.
10) THOSE WHO TRY IT REPEAT
The best news is that there is not a single path to Santiago de Compostela. Each one is unique. From the crowded French Way to the almost virgin Camino Primitivo, you have an endless variety of roads in front of you that lead to Santiago, each showing you many different faces of the pilgrimage to Santiago adventure.
11) JUST DO IT!
Set yourself the goal you want and decide which is the best route for you. Beginning with your first step, nothing will ever be the same again. What are you waiting for? Make your reservation for the Camino de Santiago now!
12) THE EXPERIENCE OF A LIFETIME
Setting off to travel the Camino de Santiago is an experience that you'll never forget as long as you live. This is something that any pilgrim will assure you. Moreover, the Camino is never going anywhere; it will always be waiting for you when and if you want to return. When you need an escape route, leave everything behind for a few days to think and get away from the noise that surrounds you, the Way will receive you again with open arms and its best face, as all pilgrims will assure you.
Back