Mini Guide to Porto and the Douro, Portugal
There's a dreamlike quality to Porto – a tumbledown, romantic city of stately beaux-arts buildings – and further afield is the beautiful wine country of Alto Douro.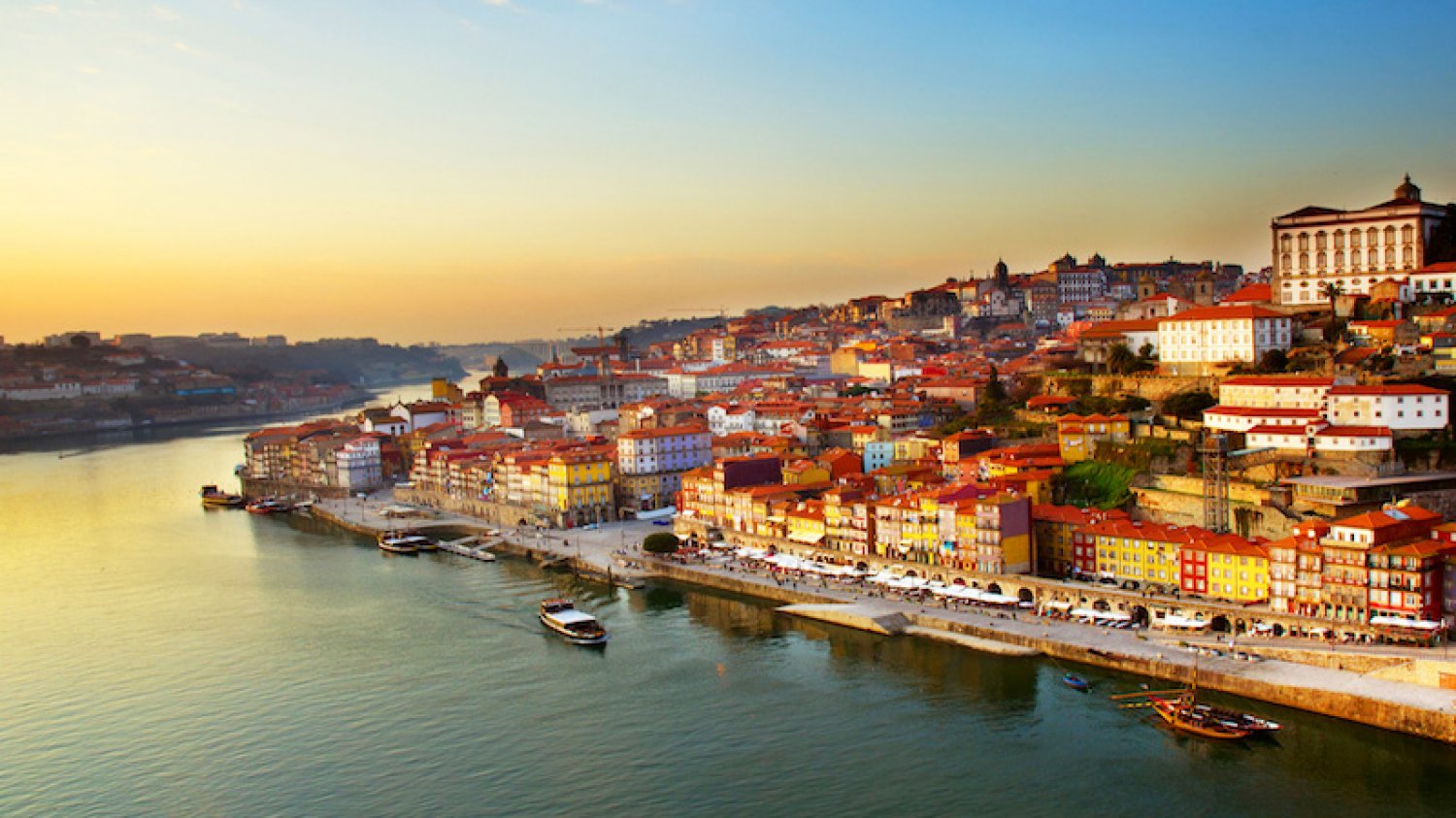 2016-09-17
By Lonely Planet Magazine
19 July 2012
There's a dreamlike quality to Porto – a tumbledown, romantic city of medieval relics, soaring bell towers and stately beaux-arts buildings. Further afield, the wine country of Alto Douro contains some of Portugal's most appealing countryside.
See
Porto's Unesco-protected riverfront district, the Ribeiria, is a remarkable tangle of historic streets and alleys. The traditional barcos rabelos (flat-bottomed boats) bob at the foot of the pretty hillside, down which medieval buildings, Rococo façades and Gothic churches cascade.
Alto Douro is a place of dramatic landscapes, terraced vineyards, whitewashed estates and quintas (country homes). Numerous vintners offer tasting sessions – try the Quinta Nova vineyard, which has its own restaurant and accommodation (quintanova.com; Largo da Estação 14; tours Tue–Sun, rooms from £95).
The neighbouring city of Vila Nova de Gaia has more than 60 port-making 'lodges' on its river banks, many dating from the mid- 18th century. The grand Ramos Pinto offers tours of its ageing cellars (ramospinto.pt; Av Ramos Pinto 30; tours and tastings £1.60).
Porto is home to some of the country's most impressive azulejo – intricately decorated tiles. The magnificent panels made by Silvestre Silvestri in 1912 cover much of the Igreja do Carmo church (00 351 222 078 400; Praça Gomes Teixeira Cordoaria; Mon–Sat; admission free).
Each weekend, Porto residents make the short trip north to Vila do Conde. The gorgeous beaches are the real attraction – the Praia do Forno and Praia de Nossa Senhora da Guia are as white and wide as you'll find anywhere on this coast.
Eat and drink
Vintage wallpaper, gilded mirrors, polka-dot ceilings and walls of books give a discrete charm to the perfectly lit Casa do Livro bar. There's a good beer selection, plus local wines and fine spirits. DJs play funk, soul and jazz in the back room (00 351 222 025 101; Rua Galeria de Paris 85; Mon–Sat; drinks from £3).
The best restaurant in Vila do Conde, Adega Gavina is renowned for its seafood. Watch the chef grill a catch of the day on the streetside barbecue before you add the delicious housemade vinaigrette dressing, then munch it down (00 351 917 834 517; Rua Cais das Lavandeiras 56; seafood from £4).
At azulejo-tiled Taberna São Pedro in Vila Nova de Gaia, the nostalgic sounds of traditional fado music fill the air, fish is roasted on pavement grills, and the heady smell of vinho verde (young wine) fills the air (00 351 916 585 046; Rua Agostinho Al Bano 84; plates of sea bass £7).
A Grade in Porto's Ribeira district keeps the feel of a family-run taverna while serving masterful traditional Portuguese cuisine. Octopus baked in butter and wine, grilled seafood casseroles and sardine stews are specialities (00 351 223 321 130; Rua da São Nicolau; mains from £9).
If you know where to look, you can find sushi to rival Tokyo's in Portugal's big cities – which is exactly what the KyoDai Sushi Bar in Porto provides. It's tiny, so you'll need to reserve (00 351 936 335 483; Rua dos Mercadores; closed Mon; sushi plates from £16).
Sleep
Set in one of Porto's beaux-arts Neoclassical buildings.
The whimsical, faux-Gothic Santa Caterina Castle in Porto is a fabulously over-the-top hideaway set in a palm-shaded garden decorated with azulejo. Rooms are split between elegant, period-furnished doubles in the castle, and smaller rooms in the more modern annexe. It even has its own chapel (castelosantacatarina.com.pt; Rua Santa Catarina 1347; from £45).
A fine boutique hotel set on a hill above Vila do Conde, the Villa C Hotel has stylishly minimal rooms, with strippedback design and marble bathtubs. Rooms on one side of the building have superb views, while those on the other afford the chance for people-watching below (villachotel.com; Av Mouzinho de Albuquerque; from £90).
Set in a restored relic that overlooks the Douro, the eight rooms at Guest House Douro have gorgeous wooden floors, queen beds and marble baths. Rooms are split between those with riverside views and ones overlooking the romantic alleys (guesthousedouro.com; Rua Fonte Torina 99–101; from £110).
Named after one of the founders of Vila Nova de Gaia's most famous port lodges, Taylor's, The Yeatman was the first top-end hotel in town. Tucked into the Gaia hillside, it has magnificent views, as well as a Michelin-starred restaurant (the-yeatman-hotel.com; Rua do Choupelo; from £170).
When to go
Spring and early summer are great times to visit – the weather is routinely warm, but the river breeze means that it never reaches the baking temperatures of high summer. Porto's biggest festival is the Festa de São João, held on 23 and 24 June – expect music, medieval folk plays and fireworks all night (visitportugal.com).
How to go
Francisco de Sá Carneiro, just outside of Porto, is the main international airport. Flights from Gatwick are available with easyJet (from £95; easyjet.com) and TAP (from £125; flytap.com), while Ryanair flies there from Stansted (from £140; ryanair.com).
The article 'Mini guide to Porto and the Douro, Portugal' was published in partnership with Lonely Planet Magazine.
http://www.bbc.com/travel/story/20120718-mini-guide-to-porto-and-the-douro-portugal
Back