Do the Camino with kids!
What should you take into account?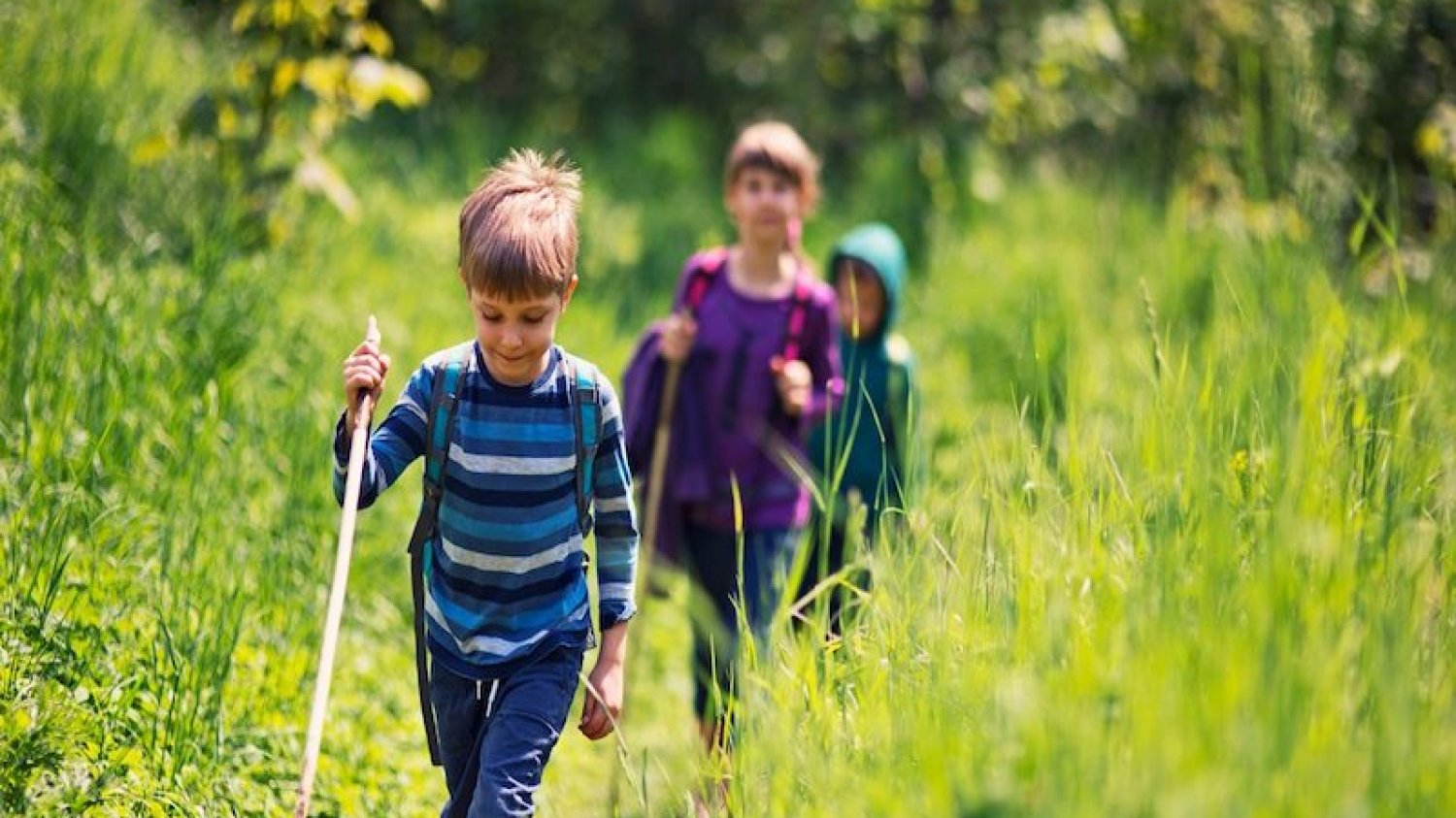 2019-06-19
Taking a pilgrimage together with your children is an unforgettable experience that will be a great family memory. A camino is an escape, an adventure, but with children it is not always easy to do it. What should you take into account?
Age and skills
The most important factor to take into account is the age and skills of the children.
0 - 5 years
Your child can´t walk 15-20 km a day, so you need a way to carry your child, for example in a hiking backpack or trail-friendly buggy. If you are traveling with a baby, you can choose a sling or baby carrier. It is a relatively comfortable way and they are designed so that your baby can fall asleep or stay awake without feeling uncomfortable. Take an iPad full of fun or educational games and coloring books. They are light and easy to pack.
6 - 12 years
Make sure your children are in good physical condition. For example, if you are not used to walk as a family, organize a few one-day trips to see how they are doing and if they enjoy it. Build their confidence and physical strength slowly. Your worst enemy will be the short attention span. If you want to avoid the "Are we there yet?" make sure you have short stages. Encourage your children on the way to observe animals, plants and people, tell them about the history and culture of the country, let them talk to other pilgrims.
13+
Teenagers are their own kind, no doubt about that. Just as with younger children, motivation and physical preparation are also crucial for them. If your kids have never heard of a pilgrimage, introduce the concept, let them do their research, let them be part of the planning, and decide on the stages and distances. Give them space during the camino. Trying to control them can result in conflicts. If they want to run at their pace, let them. The camino to Santiago has everything to do with "finding your way" and it is also incredibly safe. Make sure they have the name of the next village and hotel where you are staying and a phone to call you in case something happens.
Which camino should you choose to do with your children?
The Camino Frances is the most popular route where you will find the most cafés and resting places. This route is therefore most suitable for children. And because 65% of all pilgrims follow this route, the chance of camino friends is also greatest. However, in terms of route and variety, the Camino del Norte is more suitable. You walk along the beach, there are fun activities to do along the way (such as surfing) and the temperature on the coast is often more pleasant than inland.
Take care of yourself
Taking good care of your children starts with taking good care of yourself! Only then can you take care of others. Listen carefully to your own body, eat and drink enough and find enough moments of rest along the way.
A special kids' camino
Spain is More has a special camino for kids: with shorter stages, exciting activities along the way, the most delightful and child-friendly beaches, nice hotels (some with a swimming pool), a walk through the most beautiful zoo in Europe, a visit to the dinosaur museum and dinosaur tracks themselves tracking and a two-hour surf lesson. Look here for more information.
Back