Camino Inglés - A Unique and Relaxing Pilgrim route
Escape the crowds and find peace on the Camino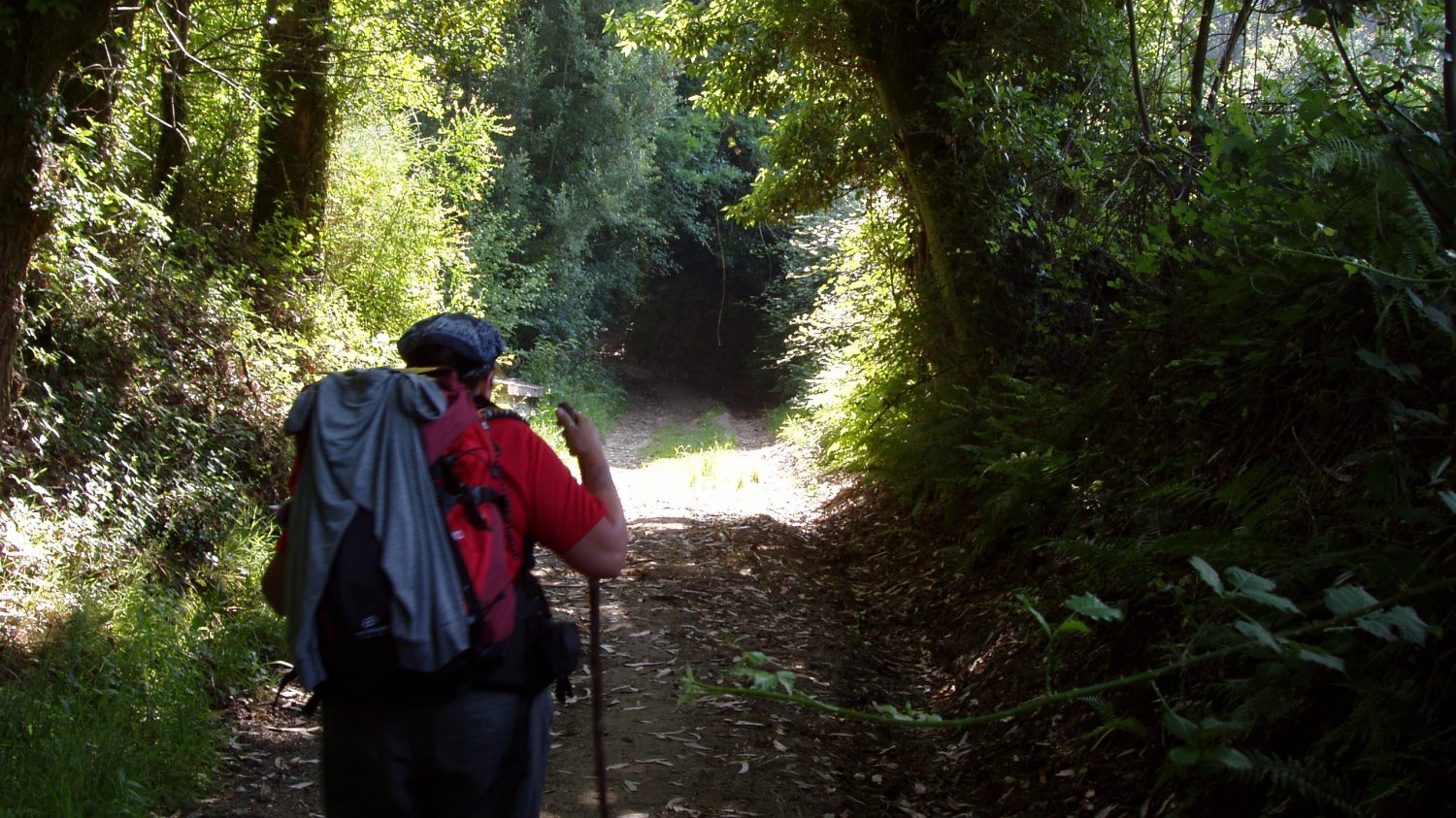 2023-05-10
There are several reasons why one might choose Camino Inglés as their pilgrim route. Here are some of them:
1. Historical significance: Camino Inglés is one of the oldest pilgrimage routes to Santiago de Compostela in Spain. It was traditionally used by English and Nordic pilgrims during the Middle Ages. Walking Camino Inglés gives a sense of following in historical footsteps and appreciating the rich cultural and religious history.
2. Compact distance: Camino Inglés stretches approximately 119 kilometers from Ferrol (or 75 kilometers from A Coruña) to Santiago. It is relatively short compared to some of the other Camino routes, making it an excellent choice for those with limited time or are new to pilgrimages.
3. Beautiful coastal stretch: One of the unique features of Camino Inglés is that it takes you along Galicia's beautiful coastline. You get to enjoy impressive sea views, charming fishing villages and coastal landscapes. This provides a different type of experience compared to the more inland routes.
4. Less crowded: Unlike the popular Camino Francés, which attracts thousands of pilgrims each year, Camino Inglés is relatively less crowded. You will experience a more relaxing and quieter atmosphere along the way, allowing for more personal reflection and solitary time.
5. Cultural diversity: Camino Inglés also offers the opportunity to experience various cultural aspects. By passing through cities like Ferrol, A Coruña and Betanzos, you get a taste of Galician culture, architecture and cuisine. This provides an enriching experience and the chance to discover new places.
In conclusion Camino Inglés is an attractive alternative for those who want to experience a pilgrimage route with historical significance, beautiful nature, coastal stretches, and a more secluded atmosphere. It is a path that offers a varied and enriching experience for pilgrims.
Read more about Camino Inglés here.
Back