Pilgrims of León: Keith from South Africa
We ran into Keith and we had a pleasant chat in the sun about his experiences on the Camino.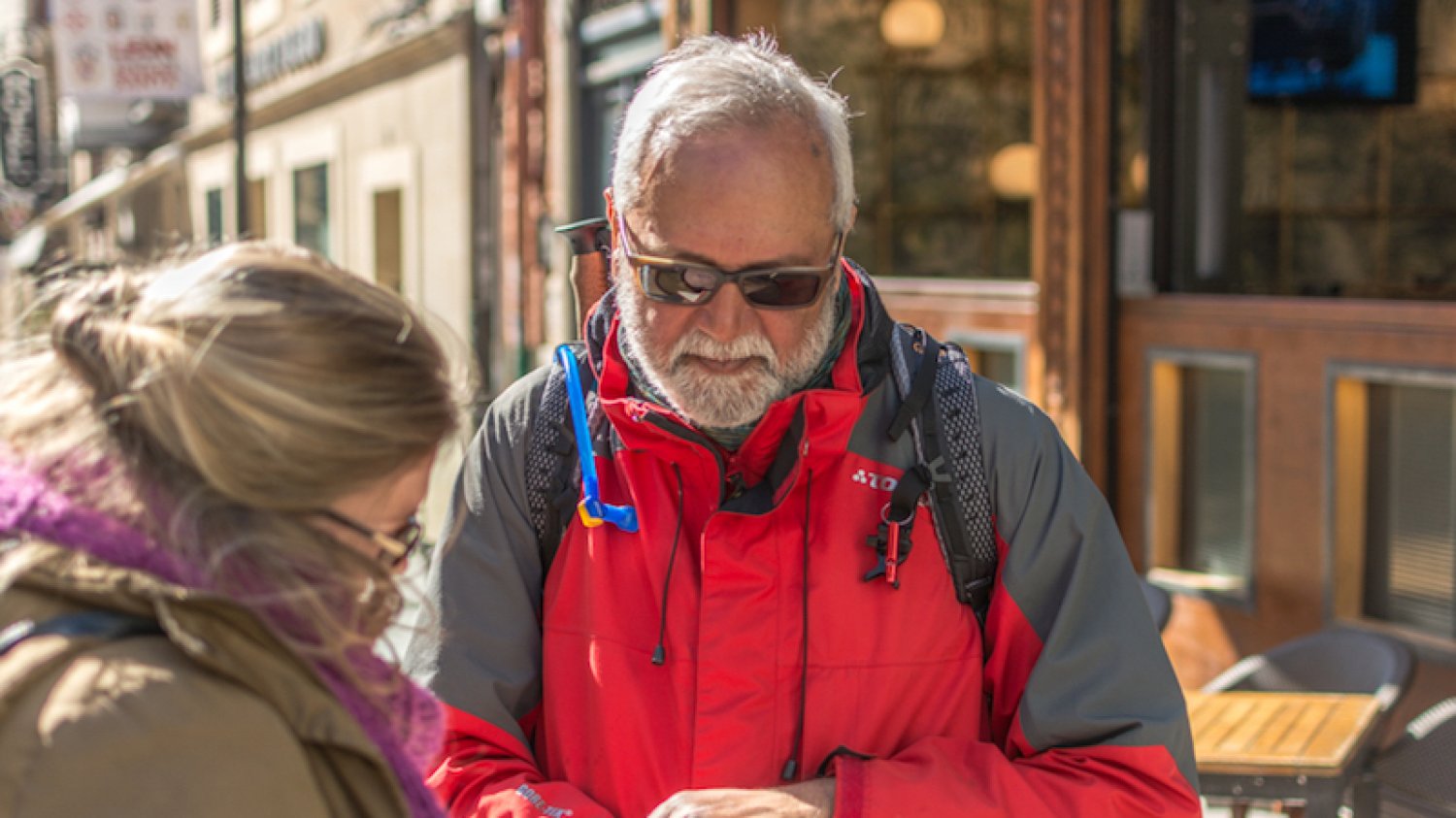 2018-03-23
Where did you get this idea to walk the Camino?
Some time ago I did a trip in Spain with my sons, we visited Bilbao, where there was an amazing music festival. And afterwards we also visited Burgos, Santiago and Llanes. We kept running into pilgrims and that's how the idea grew to also become a pilgrim some day.
What do you think about Northern Spain?
It is definitely more quiet here compared to other parts of Spain, you see a lot less tourists. Also everyone is very friendly here. And it seems that the locals are tuned in to the 'Camino'.
Where did you start the Camino?
I started walking in Saint-Jean-pied-de-port. The first few days were very difficult because there was a lot of snow. While walking on the mesata, from Burgos to León I could also see the snow on the mountains.
Do you take breaks while walking the Camino?
I am taking some time off here in León, I am going to stay here until Saturday. I want to sightsee a little bit here, visit the cathedral, casa Botines…
Are you staying in an albergue or a hotel?
I am staying here in a small hotel. I like to have my privacy. I tried to stay in an albergue in Roncesvalles, but that was madness. I don't think staying in hotels while walking the Camino is about having more luxury. I am diabetic, and I just really want to have my privacy. I think that everyone walks his or her own Camino and it doesn't matter where you sleep. I am here to walk!
Thanks a lot Keith, we wish you a "Buen Camino"
Back