Pilgrims of León: Jude from Scotland, UK
My favourite moments on the Camino always are connected to meeting people.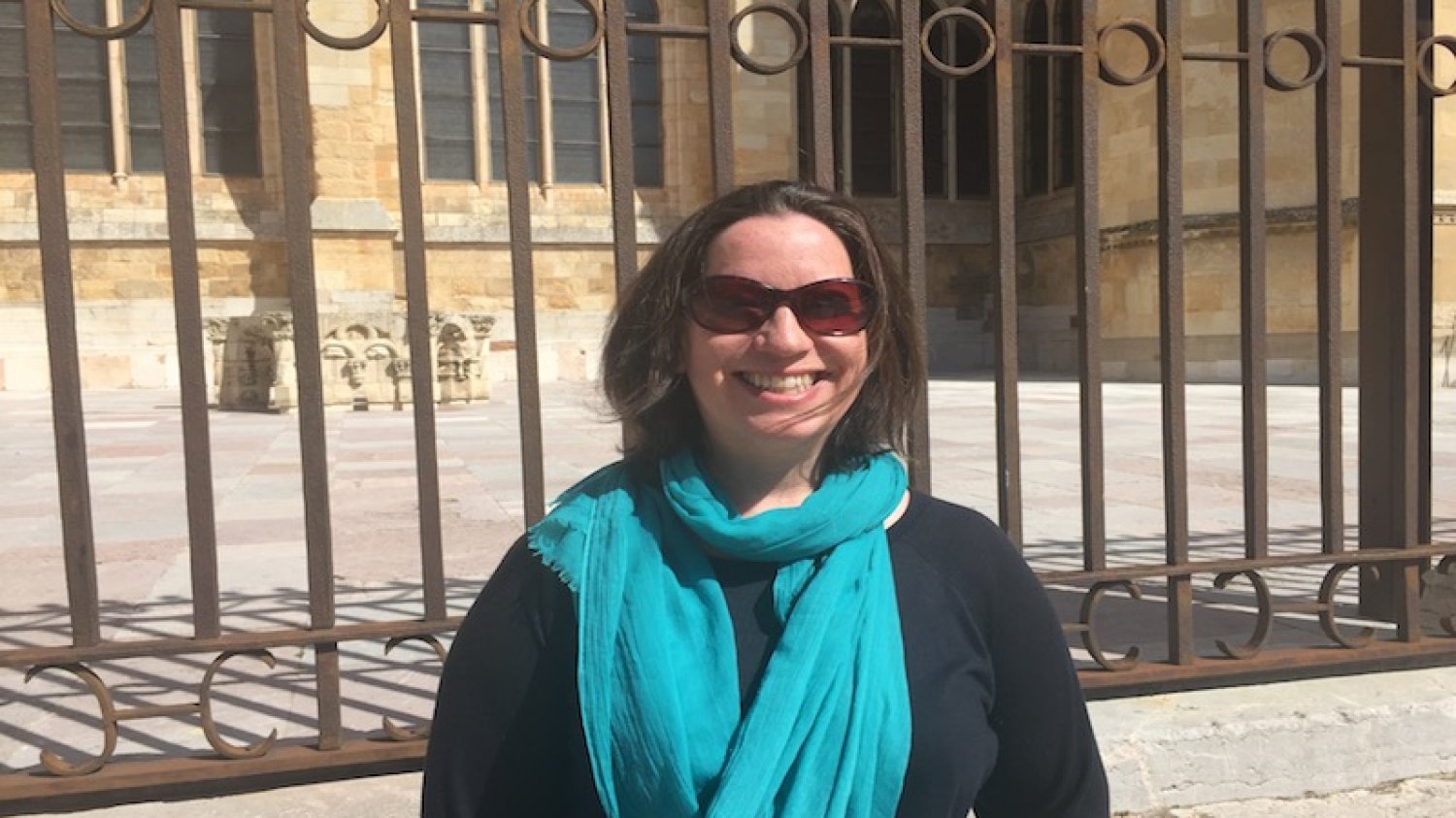 2018-05-04
"I've been walking on the Camino Frances already three times now, always different stages because I am just so curious to see all of it!
I started walking from Saint-Jean-Pied-de-Port to Logroño the first time. Then I took the train to Sarria and walked the last part from Sarria to Santiago.
The second time I walked the stages from León to Ponferrada and then took the train again to Sarria to walk the last stages to Santiago.
This year, I am walking the part from Logroño to León and tomorrow I take the bus towards O Cebreiro to walk the last part. It is just so magical to walk that last part of the Camino de Santiago!
My favourite moments on the Camino always are connected to meeting people. Last year for example my favourite place was in El Acebo de San Miguel. I stayed in this little mountain village in the house of a Spanish couple and we could only communicate through google translate because my Spanish is not so good. She told me all these sweet things through google translate, like how happy she was to receive me in her home. And of course the beautiful sunset in the mountains in El Acebo de San Miguel, that was unforgettable!"
Back