Pilgrims of León: Cindy from Belgium
(#POL) We asked Cindy what she thinks about the commercialisation to the Camino Frances.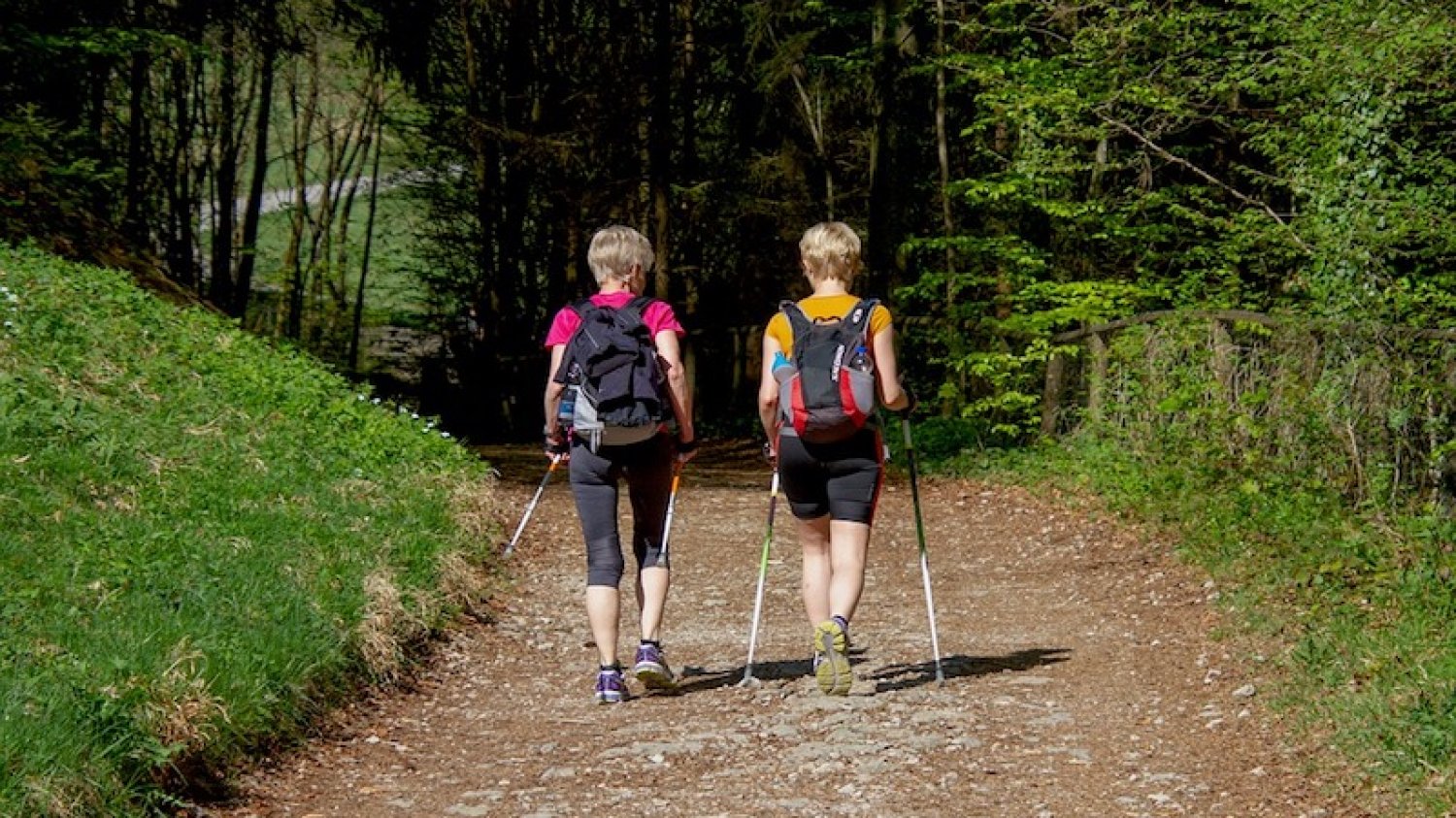 2018-06-05
What most surprised you while walking the Camino Frances?
I was very surprised about the amount of young people on the Camino because my friend told me that there are a lot of retired people or people above 50 doing to Camino. Also, I was surprised with the amount of Koreans on the Camino Frances.
What is your motivation to do the Camino Frances?
I always wanted to do the Camino Frances, but I never had time. I am currently in between jobs so I have time now. The last year was very stressful for me so it feels great to be doing daily exercise here on the Camino Frances. While walking the Camino, you realize what really is important in life.
What do you think about the commercialization of the Camino Frances? Every year there are more and more nice hotels with private bathrooms, better restaurants, people selling stuff next to the road.
I can only embrace that. I would be nice to have some more luxury on the Camino Frances. For me, the walking is the challenge. I don't think you should be too hard on yourself, walking the Camino does not necessarily have to mean that you do it as basic as possible, while almost suffering. Everyone completes his/her Camino in his/her own way.
If you think about it, the whole thing is a fake anyway because the only reasons why pilgrims walked from all over Europa to come visit the cathedral in Santiago de Compostela is just because they didn't have any other means of transportation 1000 years ago. They had to come on foot.
Do you think is safe to walk to Camino Frances?
Yes, it is very safe. The only unpleasant experience I had was in the common shower area of a hostel where you couldn't hang your towel in the shower cabin because it was so small. The privacy is sometimes limited in the common shower areas. But apart from that I would say it is very safe.
Also, the roads are very safe, you sometimes walk close to the cars but this is usually only a very short stretch.
What do you think about taking a bus or a taxi while walking the camino?
I don't think there is a problem with taking a taxi or a bus. As I said, everyone completes his/her Camino in his/her own way. But I prefer not to take the bus of course.
Tip for other pilgrims?
Pack as light as possible!
The team Spain is More would like to thank Cindy for taking the time to answer our questions and we wish her a "Buen Camino"!
If you, like Cindy, are interested in a Camino trip with just that little bit more comfort, check out our trips on the website. All our Camino trips include accommodation in hotels with private bathrooms and you can also book baggage transport so that your backpack is transported from hotel to hotel.
Back