Pilgrims of León: Byungjun Kim from South Korea
(#POL) The other day we sat down for a coffee and had a nice chat with Byungjun Kim, a designer from South Korea who is looking for a less stressful life.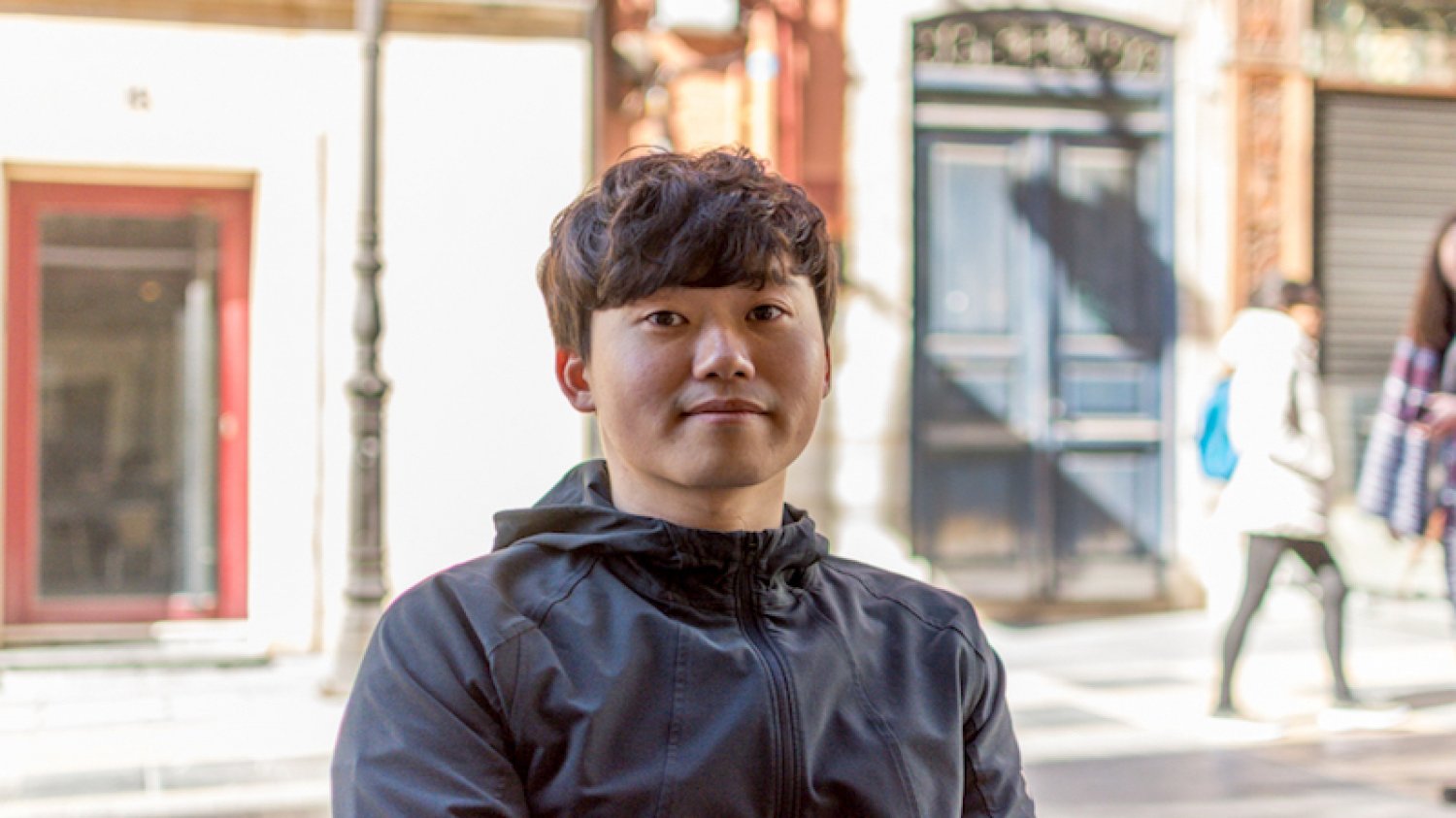 2018-03-23
Hola Byungjun, why are you doing the Camino?
– I'm 29 old and worked as a designer in South Korea, my day to day life was very stressful and I didn't feel good. I went to the doctor and he told me that medication wouldn't fix it, only a change of lifestyle. So I quit my job and I'm now walking the Camino. And I feel much better, life is much simpler. The air in Spain is so fresh, in South Korea there is a lot of pollution, and the nature here is so beautiful.
Where did you start?
– I started in Pamplona, I am walking around 25-30 km a day. A couple of days ago I bruised my foot, I went to the doctor here in León and he told me that I couldn't walk for three days. Tomorrow is the third day, so finally I will start walking again.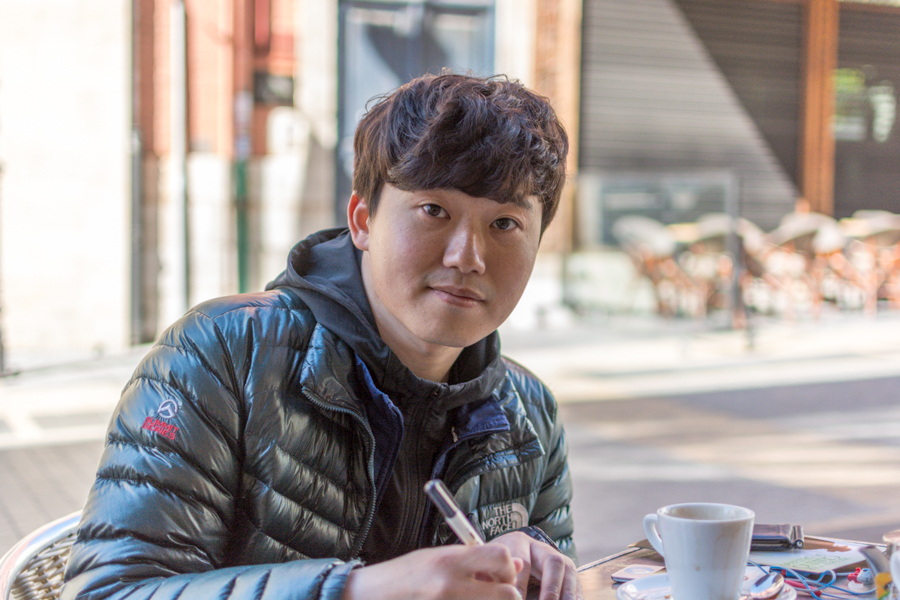 Have you met a lot of pilgrims?
– Yes, I'm making new friends everyday! From Italy, the Nederlands, Germany… You always meet great people on the Camino.
What do you think of Spain?
– I love it! I flew to Barcelona and stayed there for a couple of days, I would like to live there. I'm fascinated by Gaudí and the architecture, I just visited Casa Botines here in Calle Ancha. I am gonna go try to find the best "Churros con Chocolate" here in León!
Will the Camino change you?
– I absolutely think the Camino will change me, I am looking for a simpler way of life and I can already see the effect of El Camino.
Thanks a lot Byungjun Kim, we wish him "Buen Camino" and hope he finds his way in life.
Back