Digital guidebook
Read here about Spain is More's digital guidebook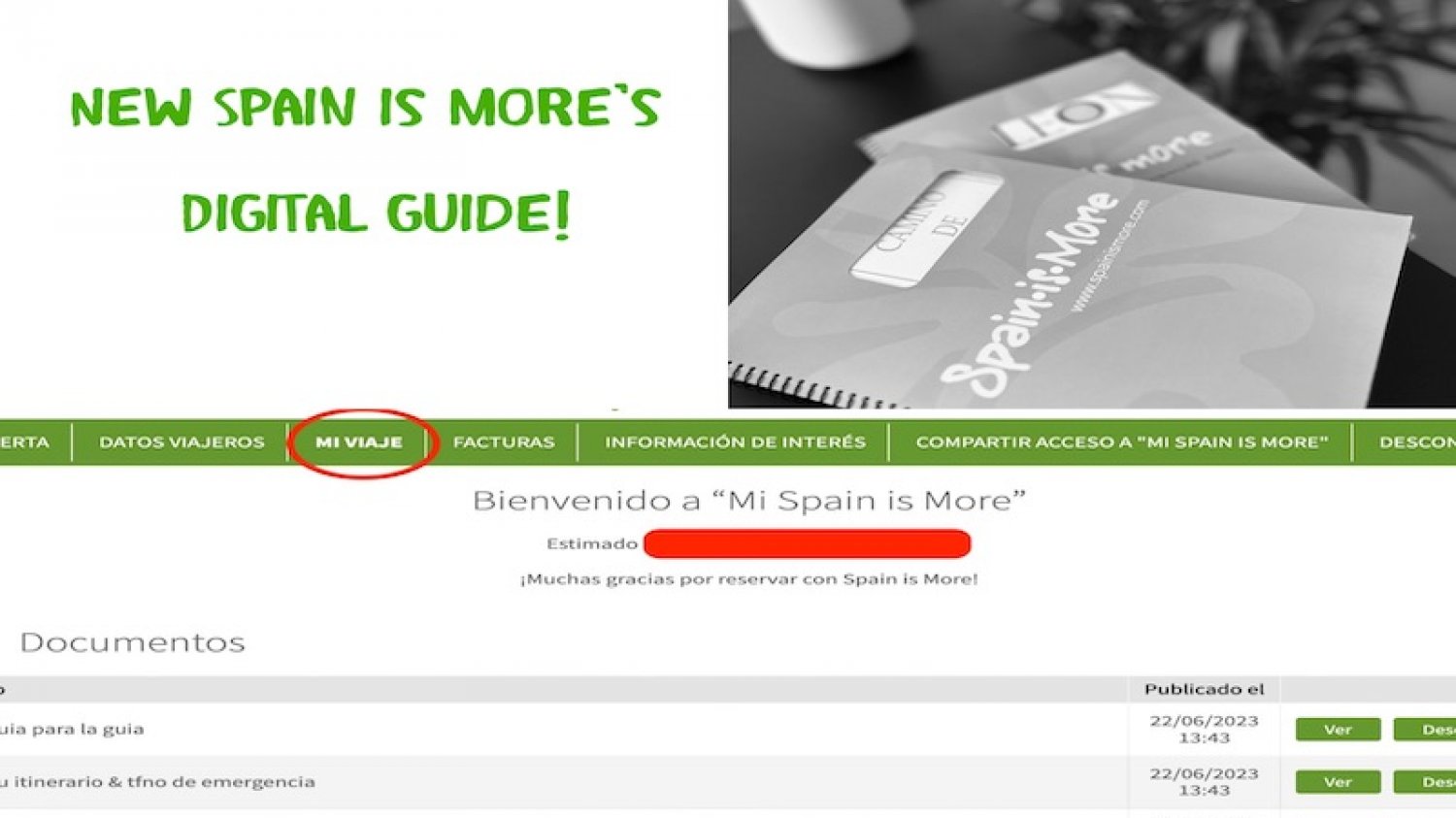 2023-03-28
Spain is More has been working for a long time on a significant improvement of our acclaimed travel material, which our guests already value so highly.
The time and technology is ripe to go digital. The demand for solutions that work together with available and common systems has been increasing strongly in the last few years. If you are not digital at all, don't worry and read the last section.
By making the travel material digital, our guests obtain a number of unique advantages; (1) an interactive travel material with precise details of routes and stages, hotel locations and activities. (2) Rapid updating of documents and information (e.g. flight tickets), if necessary, gives peace of mind. (3) fewer misunderstandings and miscommunication, since you always know exactly where you are and where you are going.
"The guidebook itself, with our many

local recommendations, advice,

instructions and descriptions,

has gotten even better."
Green profile and weight optimization
We have printed tens of thousands of pages each year and spent enormous resources on collecting and sending. Iit is bad for the environment and bad for the price of the trip. Spain is More has managed to keep our usual low price level, despite high price increases throughout the market. For many years, we have fulfilled our goal of being both the best and the cheapest. The digital guides contribute to the constant goal setting.
Weight is something that especially our Camino-travellers are very concerned about. In the past few years, many have expressed a desire to receive the material digitally, instead of lugging around heavy material.
Self-drive guests and other forms of travel already use the phone to find their way and search for various information. Now those traveling can search much more specifically for travel information on their particular trip.
Some things stay the same
We don't go completely away from the analogue: A bit of general travel information, a city map of major cities, hotel overview, possibly a pilgrim's passport and other documents, that we think are better in physical form, are in an envelope for you at your first hotel.
How to access the digital guide?
Getting your hands on the digital guide is a breeze! About three weeks before your exciting journey commences, we'll grant you access to it online. Just head over to our website (www.spainismore.com) and look for the "My Vacation" button, conveniently situated in the top right corner. Click on it, and voilà! You'll be taken to your very own customer area, where your brand-new digital guide eagerly awaits you.
But wait, there's more! This guide isn't just any ordinary one; it's personalized to suit your specific trip. Packed with insider tips, local secrets, and must-see attractions, it's your key to unlocking the best experiences during your adventure.
So, gear up and get ready to embark on an unforgettable journey with our digital guide as your trusty companion. It's all set to make your travel dreams a reality!


Print or order a print
We can easily understand that some would rather have the text part of the guidebook printed. You can either print the material yourself when you receive access to 'your trip', or you can buy a printed version of the guide text when you book your trip. If you order our classic green guidebook, you can still access text as well as tickets and other information under 'my trip'.
You will receive access to your online material approx. 3 weeks before your journey begins.
(Screenshot from your online stage map via google maps):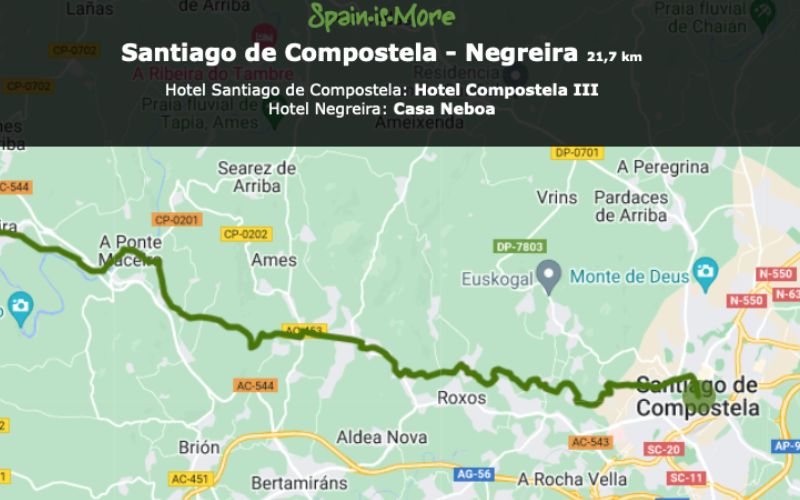 Back