Gastronomy on the Camino Lebaniego
Walking the Camino Lebaniego means much more than a beautiful landscape and cultural treasures. One of the best reasons to make this undiscovered pilgrimage is to get the chance to enjoy the wonderful Cantabrian gastronomy.

2018-06-13
Cantabria, and the whole of Northern Spain, has a delicious gastronomy that consists of the very best ingredients. Fish and shellfish caught in the Cantabrian Sea, or fresh salmon and trout from the river. In the region there are small vegetable gardens and orchards. All this results in one of the best cuisines in the entire country. Below are the dishes that you have to test during your hike on the Camino Lebaniego:
Cocido Lebaniego (see image above)
These chickpeas with different types of meat is the most typical dish of Camino Lebaniego. Do not confuse it with Cocido Montañés, which looks the same but with different ingredients. In the course of the road you will pass several cozy eateries where you can enjoy this delicacy - each restaurant has its personal touch.
Liebana honey
This product has a long tradition in the area and is still produced locally. "Miel de Liébana" has a special designation of origin and is a gastronomic highlight in this Camino.

"Snaps" Orujo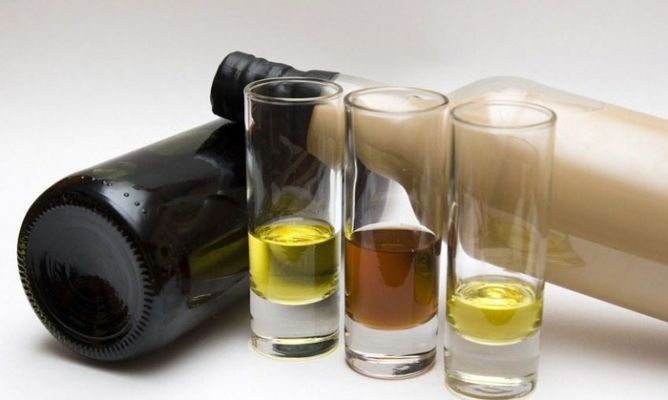 ​A delicious snap-like drink made by distilling the remains of ground grapes and which is extremely popular here. It can also be made creamy and then it is similar to Baileys. Perfect for consuming after a big meal, maybe after Cocido Lebaniego...? Every year an Orujo festival is held in Potes (usually in November) with traditional games, music, parades, tastings and many other activities.
Tasty cheeses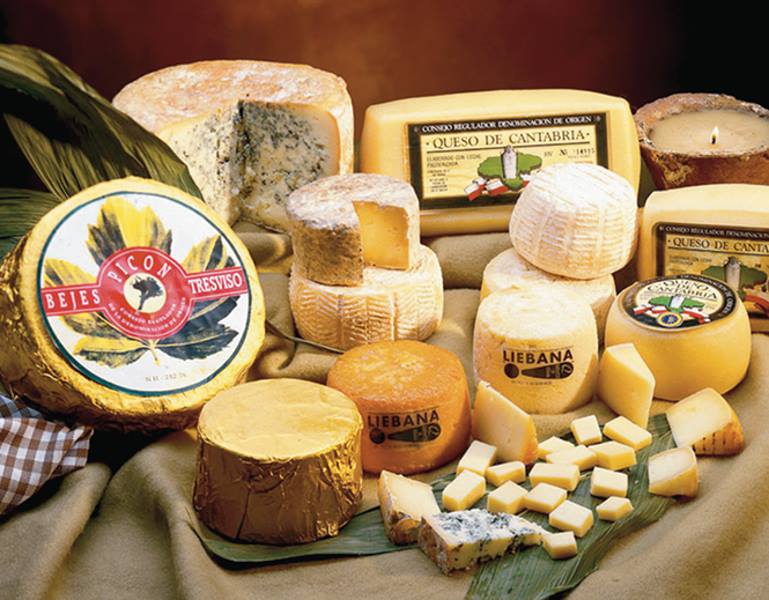 ​In Cantabria there are three cheeses with a protected designation of origin: Queso de Cantabria, Queso de Liébana and Queso Picón Bejes-Tresviso. The last two are locally produced in the Camino Lebaniego area. Enjoying these cheeses is a must!
Meat of the highest quality

In the course of the road you will pass many great barbecue restaurants (Asadores) where you can taste the local meat. Beef (Buey), nuts and game is typical. Try "Carne a la Piedra", where you can grill your meat on a hot stone yourself. A very nice and social concept to eat!
Click here to read more about Camino Lebaniego and book your trip today.
Back