UNESCO - World Heritage along the Camino
Discover the UNESCO must sees along the Camino Routes!
2023-11-15
The Camino de Santiago, a network of ancient pilgrimage routes leading to the shrine of Saint James in Santiago de Compostela, Spain, is not just a spiritual journey but also a UNESCO-recognized cultural phenomenon as it features several UNESCO highlights along its various camino routes.
¨The pilgrimages offers a unique blend of historical, cultural, and natural wonders¨
Reasons Why to Visit?
The Camino passes through towns and cities rich in history, with many sites like cathedrals, monasteries, and universities recognized by UNESCO for their cultural significance.
Traversing diverse landscapes, pilgrims experience breathtaking natural scenery, from the Pyrenees mountains to the rolling hills of Galicia.
For centuries, the Camino has been a spiritual quest for many, offering a chance for reflection and personal growth.
Walking the Camino fosters a sense of community among pilgrims from all over the world, creating lifelong friendships and memories.
It offers a physically challenging adventure, allowing pilgrims to push their limits while exploring one of the world's most famous long-distance walking routes.
In essence, the Camino de Santiago is a multifaceted experience, combining physical challenge, spiritual growth, and cultural exploration, making it a must-visit for anyone seeking a unique and enriching travel experience.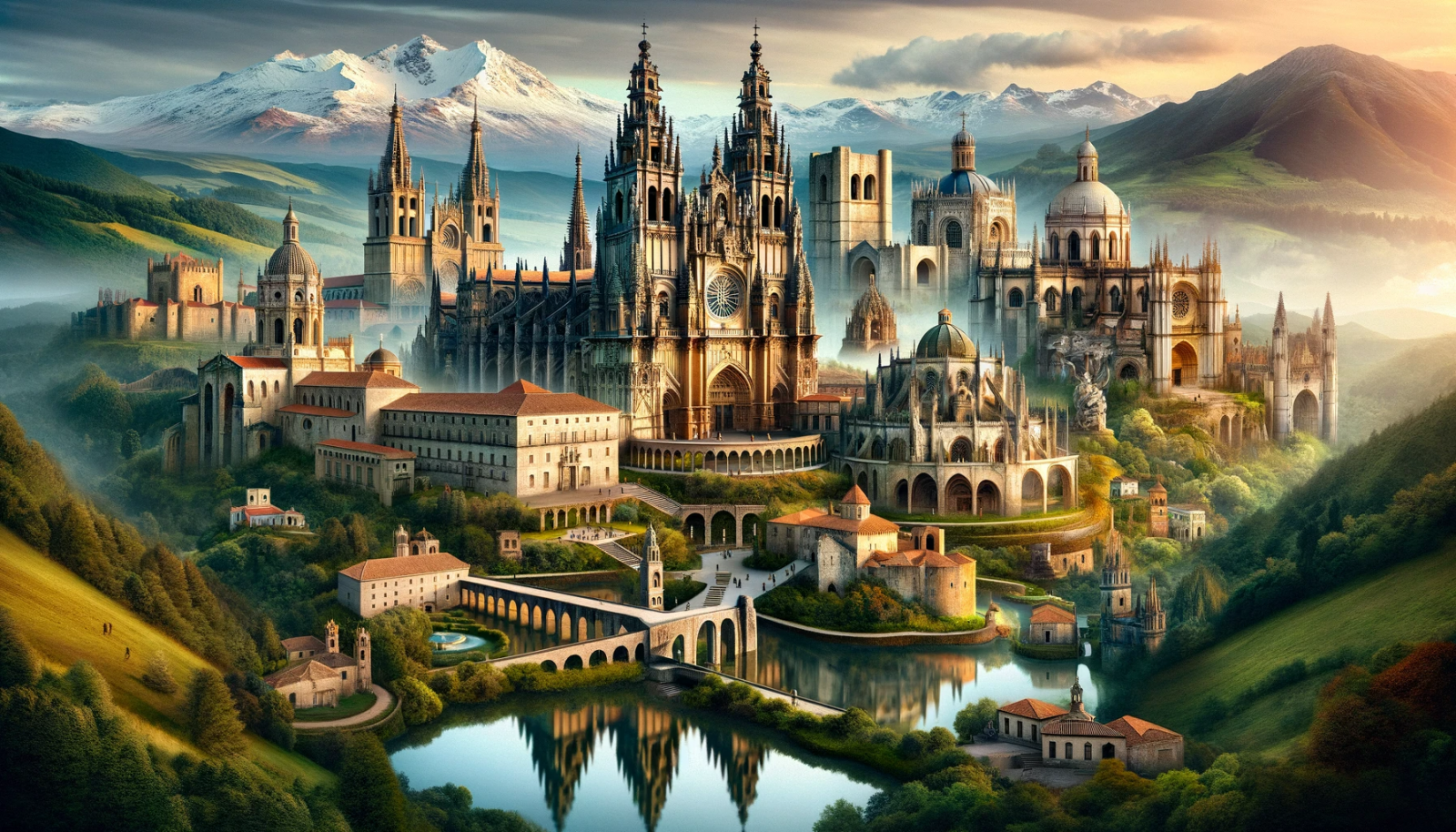 Here are some notable UNESCO sites that you must visit:
Santiago de Compostela: The historic old town of Santiago, with its cobbled streets, vibrant atmosphere, and the iconic Cathedral of Santiago, is entirely a UNESCO site.
Camino Frances: This popular route begins in Saint-Jean-Pied-de-Port, situated at the foot of the UNESCO-listed Pyrenees mountains.
Burgos Cathedral: Located in Burgos city on the Camino Frances, this cathedral, a UNESCO site since 1984, is a prime example of Gothic architecture in Europe.
San Millán Yuso and Suso Monasteries: In La Rioja, these monasteries, UNESCO sites since 1997, are significant for being the birthplace of the Spanish language.
León Cathedral: Built between the 18th and early 19th centuries, this cathedral in León is known for its art and rich ornamentation
Each of these locations offers a unique glimpse into the rich cultural, historical, and architectural heritage of the Camino de Santiago. Enjoy….
Want to visit them? Let us help you create your perfect itinerary, contact us!
Back