Camino Portugués Costa: Porto - Redondela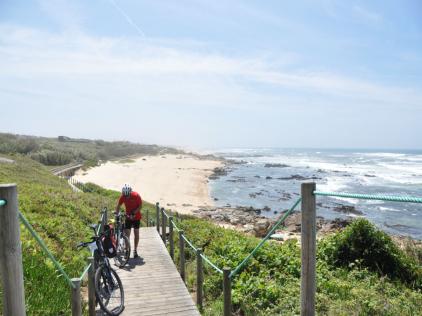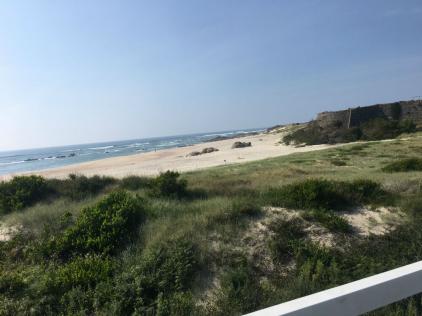 Description
To leave Porto the best way is by following the Duero River and the Atlantic Coastline. From the old part of the city you will travel along Portugal's amazing coast. On the first part of this Camino up until the Spanish border, you won't find many ascents and descents. There are only a couple of times, when you move inland to the Portuguse backcountry, that you might find your pulse working a little faster. But even so, the inclines don't last very long.
Most of the time you will travel along the wooden paths next to the Atlantic Coastline to the Spanish Border.
Once you have crossed the border and the Minho River, you will notice a difference in the landscape. This part of the Galician Coastline is rougher with rocks and only a few smaller beaches. But, you will be richly compensated with some breathtaking ocean and mountain views. On this part of your Camino journey you will follow the ocean all the way to one of the biggest fishing ports in the world, Vigo. From here the Camino route takes you inland and converges with the other Portuguese Camino in Redondela.
For a more detailed description of this Camino, please have a look at the itinerary for each day.
Difficulty:
? NOTE: nowhere, in any Camino, will steep cliffs be found next to path!

1: Very easy. Flat and without significant gradients. Good and normally wide paths.

2: Easy. Slightly hilly. Good and normally wide paths.

3: Medium. Hilly, possibly with longer distances between service facilities/cities. Good, sometimes narrow paths.

4: Medium/Hard. Longer, steeper climbs, perhaps with few servicefacilities/cities. Good, sometimes narrow paths.

5: Hard. Long gradient(s), possibly few facilities. Very hilly. Good, sometimes narrow paths.
Featured places:
Distance: 196km. (122 miles)
Camino Portugués Walk
Steps in this section walk
1.- Porto - Perafita 20 km
2.- Perafita - Povoa de Varzim 20 km
3.- Povoa de Varzim - Esposende/Marinhas 24 km
4.- Esposende/Marinhas - Viana do Castelo 21 km
5.- Viana do Castelo - Caminha 27 km
6.- Caminha - Oia 22 km
7.- Mougas - Ramallosa 18 km
8.- Ramallosa - Vigo 22 km
9.- Vigo - Redondela 16 km
Camino Portugués by bike
Steps in this section by bike
1.- Porto - Povoa de Varzim (46 km)
2.- Povoa de Varzim - Viana do Castelo (44 km)
3.- Viana do Castelo - Baiona (58 km)
4.- Baino - Vigo (25 km)
* Remember you can always customize the stages of their journey
Including travel this stretch walk
Including travel this stretch by bike