Description
Seeing the mountains from your own small off-road ATV is a fun and adrenaline rewarding experience. You reach far and wide on a 3-4 hour tour and experience areas that otherwise it would take hours to explore. A guide will accompany you through the terrain and the trip usually includes a lunch in the open. Kids can join the ride - in the backseat, of course.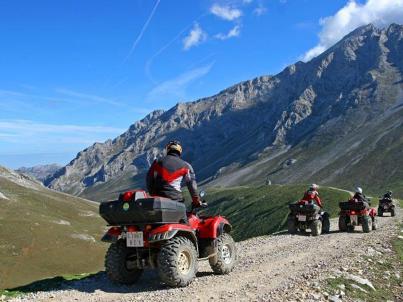 ? Read about the dificultes here.

Level 0: Can be tried even by the youngest travelers accompanied by an adult (usually from 5+ years). People afraid of heights can also join this level.

Level 1: Children min. 11+ years and conservative adults.

Level 2: You must dare to look a bit down, get wet and possibly exceed new limits.

Level 3: Only for people with good health who are not afraid of darkness, water, speed or altitude etc.
From 65 EUR/pers