Our Camino E-bikes and equipment.
With Spain is More it is now possible to go on a Camino holiday on a e-bike. These electric mountainbikes are suitable for the unpaved paths and hills on the Camino de Santiago. 

Our Camino holidays by bike:
The e-bike is the perfect solution for those who have problems with their knees or who are not keen on cycling uphill. The e-bike makes it possible to go on a pilgrimage with someone that is in better condition. You can rent an e-bike meanwhile your partner rents a normal mountainbike.
The electric bikes can go 25km per hour with pedal assistance. If you want you can go faster, but that will be without pedal assistance. Especially uphill it cost you little energy. The e-bike also helps you to get speed from standing still.
The equipment of our camino e-bikes contains of:
A small display

Two bicycle bags behind

A repair kit for punctures

A lock

A bike pump

A bottle cage, including a new bottle (feel free to bring the bottle home)
The display
On the display on the handlebar you can see useful information. It displays your speed, you can manage your speed and it tells you how many kilometres you can go further. During your ride it is also possible to manage the pedal assistance next to the handle, so you don´t have to let loose your hand.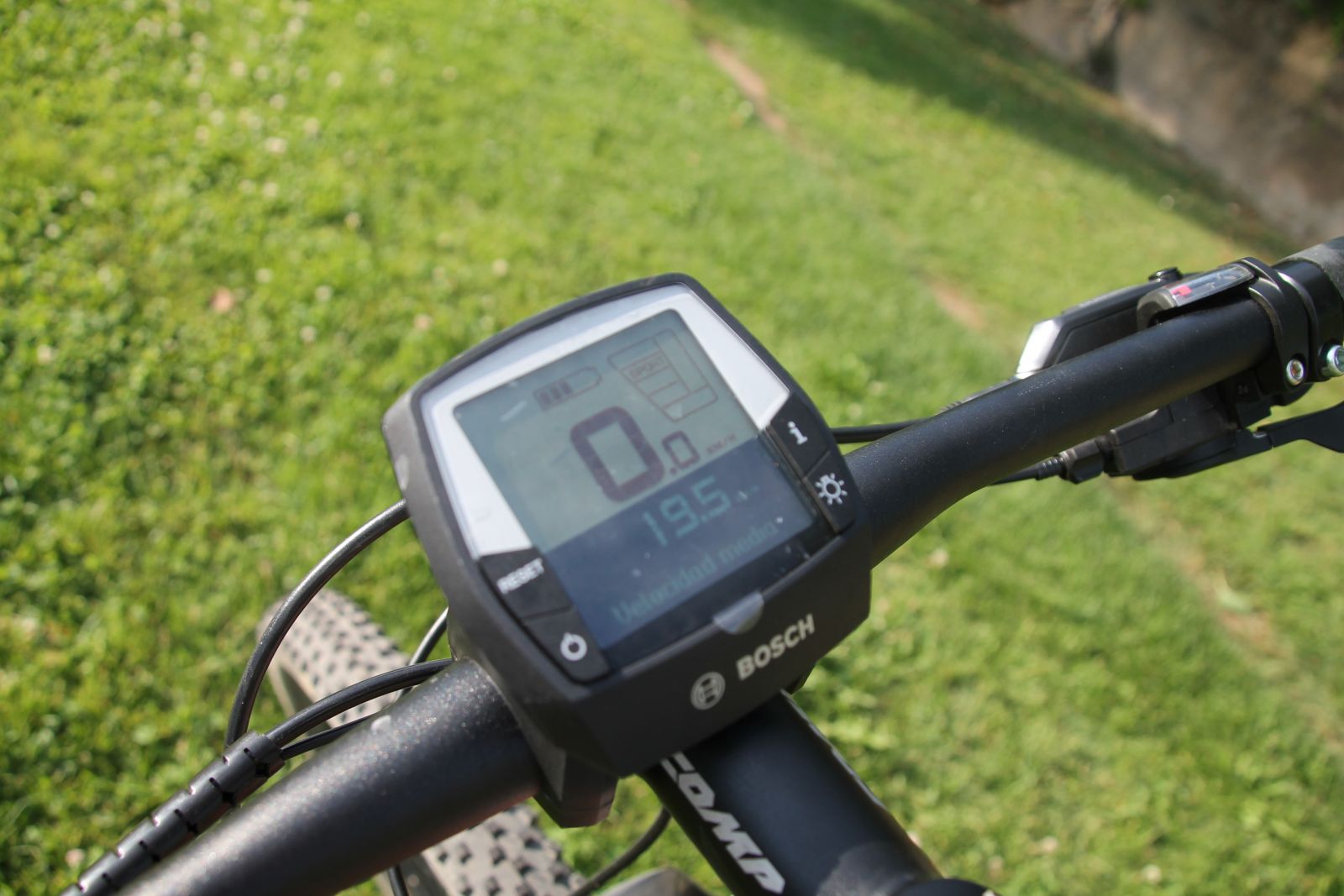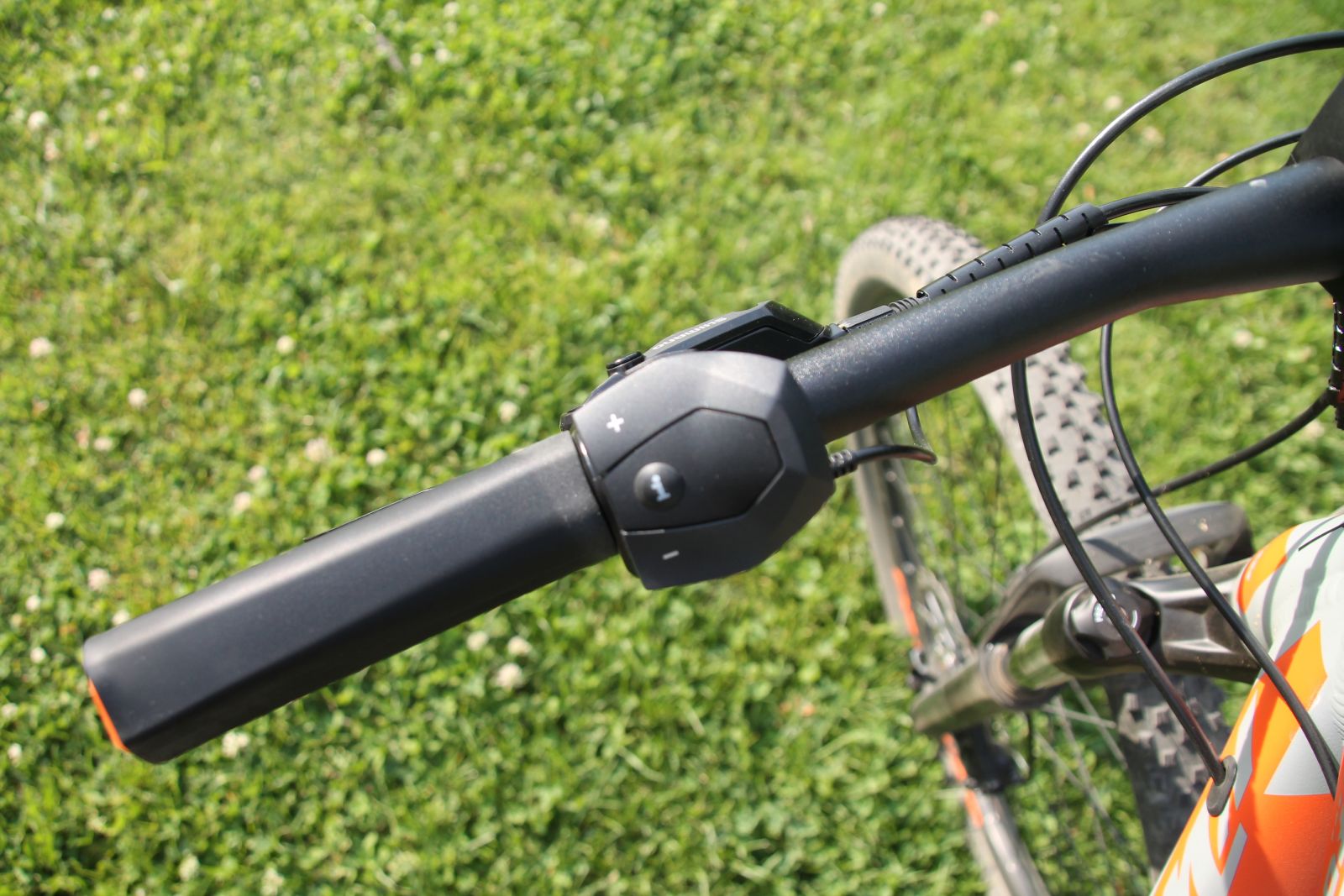 Bicycle bags
The e-bike has 2 bicycle bags on the back with space for 20 litres (40 litre in total). Here you can put everything that you will need during the ride. The bags have reflective elements for more safety. Also these bags are easy to remove, so you don´t have to empty them after each day.
The repair kit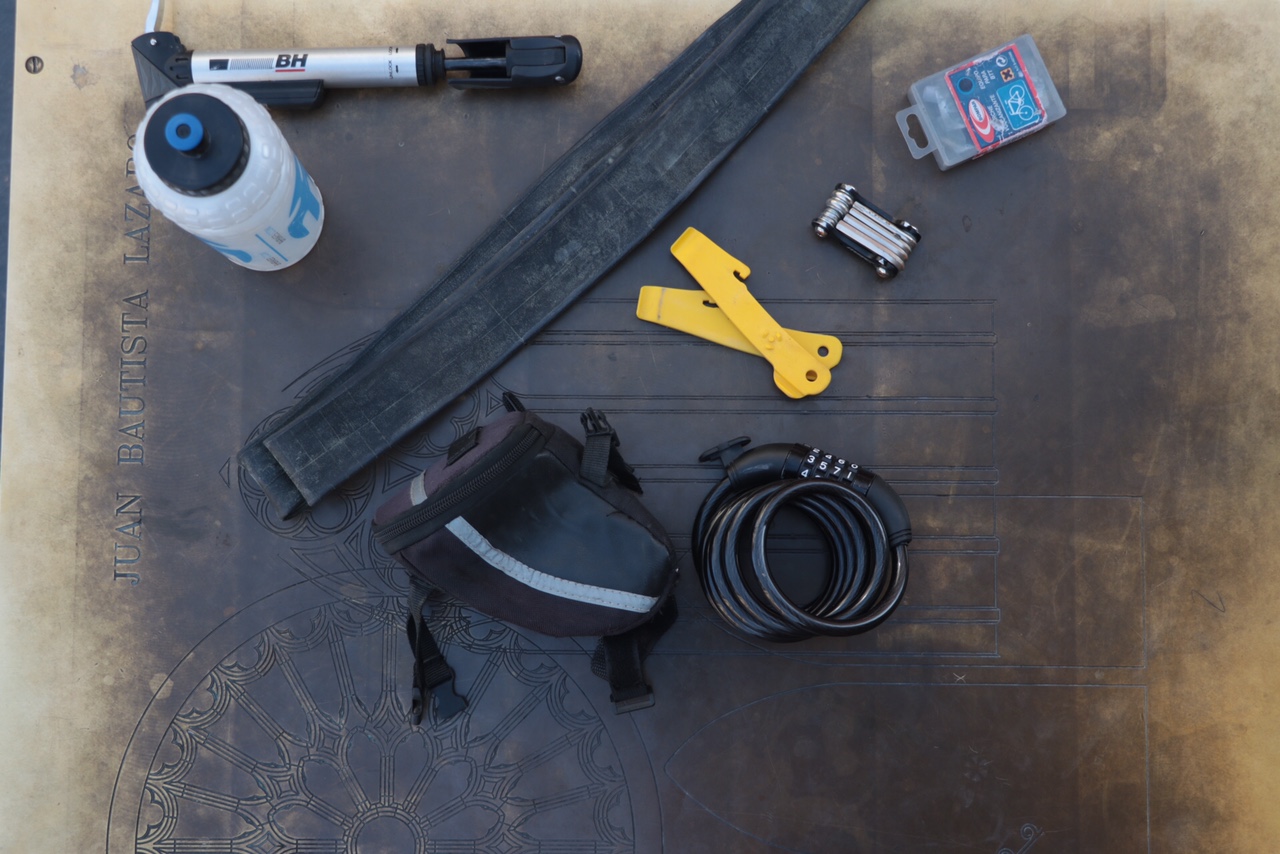 In the repair bag you will find tools, like screwdrivers and the most necessary things in case of a puncture.
If you have a special request, please tell us before hand.
Our Camino e-bikes
Our e-bikes are electric mountainbikes of the brands Merida and KTM.
The Merida e-bike has a Shimano motor.
De KTM e-bike has a Bosch motor.
The capacity of the motor is 500wh,
The battery is suitable for long rides. In case the stage is really long with a lot of hills you always could charge it along the road. You also can switch the motor to a ligther capicity to use it for a longer distance. The distance is shown on the display.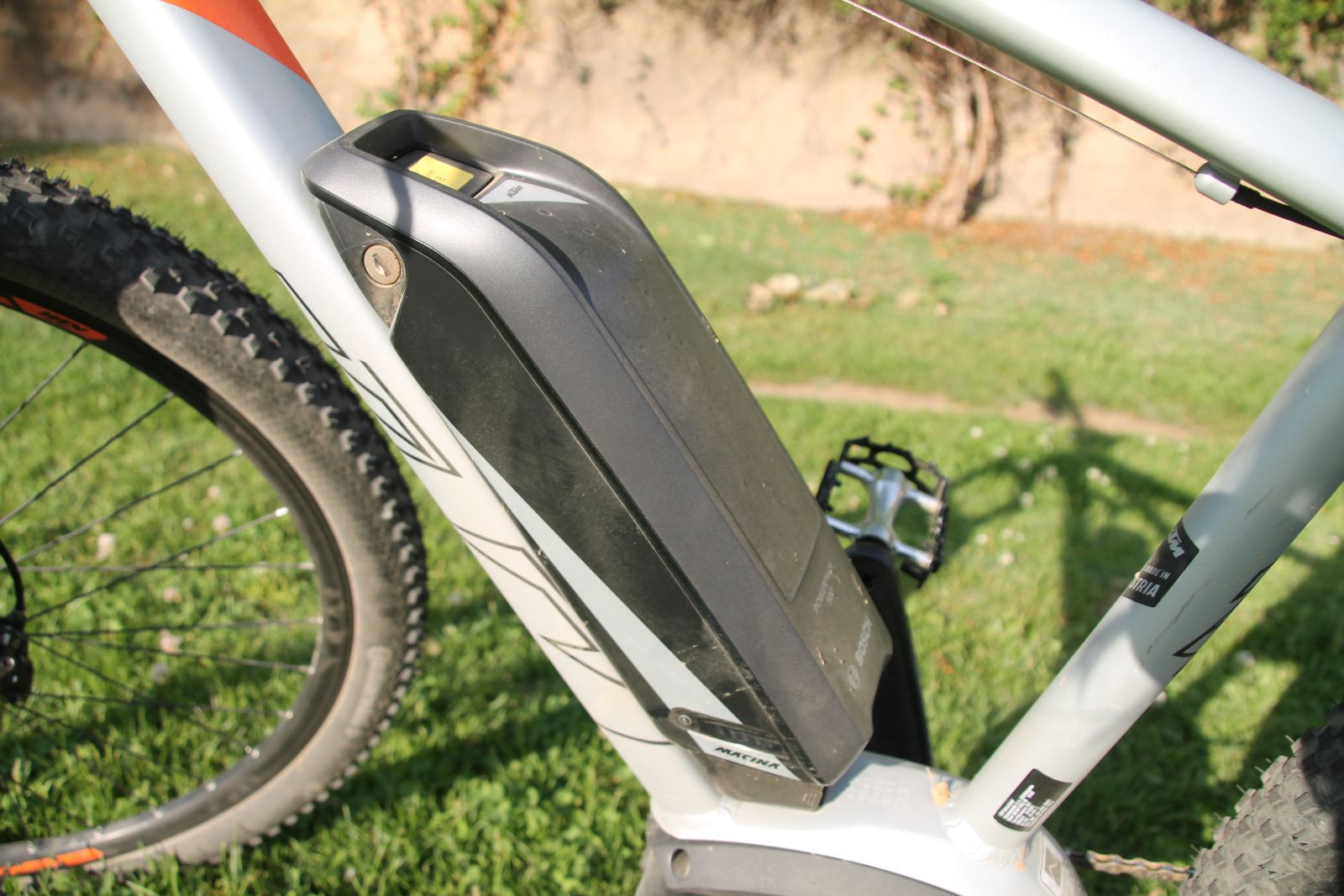 Currently we have a limited quantity of e-bikes and sizes, so please ask us about the possibilities and the price. In the future we hope to have more bikes to our disposal.
The sizes of our e-bikes go from 17 - 19 (for heights between 165 - 185 cm).
Electric bike vs normal mountain bike:
The electric bicycle weighs approx. 20 kg. and the normal cycle approx. 14 kg. The electric bike can be put on 'eco', which only helps a little and uses very little battery, which is enough to compensate for the weight difference.
Our Camino holidays by bike:
Back